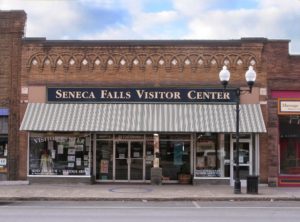 Do you find yourself fascinated with "olde tyme" transportation? Why not visit the Cayuga-Seneca Canal and the Seneca Museum of Waterways and Industry in the Seneca Falls Visitor Center, which celebrates the rich canal history of the area? Just 31 miles north of the Inn at Gothic Eves, the town and museum offers a perfect historic day-trip during your Finger Lakes bed and breakfast getaway.
In the early 1800's, a series of canals through the state of New York made it possible to transport goods both eastward and westward. The Cayuga-Seneca Canal provided a waterway between these two great Finger Lakes, and made it possible for this area to join that vast network of waterways. It also provided water power to mills and industrial factories along its length. The Museum goes into detail about the Canal's history, and the various industries and successful businesses which owed their existence to the Canal.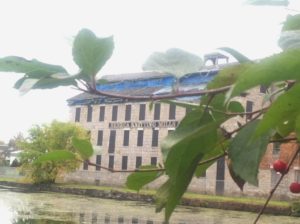 Located in downtown Seneca Falls at 89 Fall Street, the Museum overlooks the Canal itself where the old Knitting Mill and a foundry can be seen across the water. The Museum is open from 10am-4pm, Monday through Saturday and 12pm-4pm on Sundays during the months of April-December. From January through March, hours are reduced to just 10am-4pm, Tuesday through Saturday only. There is no admission to tour the museum, and guided tours are available for a small fee.
If you happen to visit in mid-December you can enjoy, and vote for the Museum's Gingerbread House Contest entries on the weekend of December 13, 14, 15, 2013! This particular weekend also happens to be the It's A Wonderful Life Weekend in all of Seneca Falls where you can enjoy Holiday shows, receive special postmarks on letters, shop for crafts and locally-made goods, participate in raffles, enjoy Christmas music by Marcy Neumire and Jennifer Gray at the Waterways and Industry Museum, and so much more!
Also, don't forget to bring your National Parks Passport Book when you visit the Museum for a stamp. And the George Baily Bridge is just a short walk from the Museum – a popular place for photos!
Whether you enjoy a holiday visit or a general historical discovery visit, the Seneca Museum of Waterways and Industry is a great place to experience the thrill of industry and grown of the northern Finger Lakes region. Both the Museum and the Inn at Gothic Eves look forward to your visit!