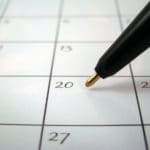 Need a reason to brave the winter here in Upstate New York?  If our new Jacuzzi tubs and Birthday Special aren't enough, why not come for some of the great area events taking place between now and the end of March?  The Inn at Gothic Eves guarantees you a welcoming and comfortable stay during your visit!
February 9-10, 2013:  Cayuga Wine Trail's 11th Annual Mardi Gras Event
While we aren't New Orleans, we do celebrate our own style of Mardi Gras here in New York's wine country.  All 16 member wineries (http://cayugawinetrail.com/maps/1/trail-map) are participating.  During the event, you will receive all the traditional Mardi Gras trinkets, have chances to win great prizes, and you can try your hand at the Trail Scavenger Hunt to win a sampler wine case!  Advance-Purchase Tickets are $25.00 per taster and $20.00 per designated driver.  Price at the event is $30.00.  Tickets can be purchased in one of three ways:  online sales (http://cayugawinetrail.com/events/11/11th-annual-mardi-gras-february), calling 1-800-684-5217, or by stopping in any area Wegmans markets.
February 16, 2013:  The 15th Annual Great Downtown Ithaca Chili Cook-off
Come down to the Ithaca Commons where over entrants will be competing for the title of Best Chili in three categories:  Best Meat/Overall, People's Choice, and Vegetarian.  At least a dozen more vendors will provide miscellaneous drinks and food during the event (think cheese, chili-chocolates, sauerkraut, beer, wine, juice, and more).  A farmer's market, music, comedy, karaoke, performers, and competitions will also be featured during the event!  Event tickets are purchased for samples:  5 samples for $5, or 11 samples for $10.  VIP fast-pass packages are also available.
Feb 26, 2013, 7:30pm:  The State Theatre of Ithaca presents The Chieftains
This traditional Irish band is known worldwide for their work on their own recordings, as well as in movies and television soundtracks.  The rotating lineup was 50 years old in 2012, and are celebrating their Anniversary with a symphonic show which will also feature local musicians at each tour-stop performance.  Chad, one of the band members, even lives right here in Trumansburg!
March 9-10, 2013:  Cayuga Wine Trail's "Say Cheeese" Event
Another event sponsored by the 16 members of the Cayuga Wine Trail (http://cayugawinetrail.com/maps/1/trail-map).  Wine and artisan cheese pairings will be featured at each stop.  Take your best "cheesy" photos during the event and submit them for a chance to win a gift basket from the local Wineries and Cheesemakers.  advance Tickets are $30 for a single taster, and $45 for a couple.  Designated driver tickets are $25 and $40 respectively.  If you wait to purchase tickets at the event, the cost is $35 for a single taster, and $50 for a couple.  Tickets can also be purchased by calling 800-684-5217 or, stopping into any area Wegmans markets.
March 13, 2013, 8:00 pm:  Willard Straight Theatre presents SOLAS: Live in Concert
SOLAS is one of the most popular American-based Irish-American bands in the country.  The current tour highlights their latest release Shamrock City, telling the story of a Montana mining town through the eyes of the Irish.
This is only a partial list of all the great things happening at the start of 2013.  A full list can be found at the Visit Ithaca website.  But no matter the reason for your visit, choose a cozy Inn room here in Trumansburg where you can truly experience relaxation and comfort… and really get away from it all!