Welcome to the Inn at Gothic Eves

Centrally located between Cayuga & Seneca Lakes in the Finger Lakes Wine Country, Central New York.

View Our Rooms

Welcome to the Inn at Gothic Eves

Centrally located between Cayuga & Seneca Lakes in the Finger Lakes Wine Country, Central New York.

View Our Rooms

Welcome to the Inn at Gothic Eves

Centrally located between Cayuga & Seneca Lakes in the Finger Lakes Wine Country, Central New York.

View Our Rooms

Welcome to the Inn at Gothic Eves

Centrally located between Cayuga & Seneca Lakes in the Finger Lakes Wine Country, Central New York.

View Our Rooms

Welcome to the Inn at Gothic Eves

Centrally located between Cayuga & Seneca Lakes in the Finger Lakes Wine Country, Central New York.

View Our Rooms
Getaway to the Finger Lakes and Enjoy One of Our Luxury Rooms
Whether planning a romantic getaway to the Finger Lakes, a girls' weekend or time to yourself, The Inn at Gothic Eves Bed and Breakfast is one of the best places to stay in all of the Finger Lakes region. Our inn encompasses eight spacious, luxuriously-appointed guest rooms with cathedral ceilings and features comfortable beds with high thread count linens, flat-screen televisions, and expansive custom-designed showers.
Guests of the Seneca Suite, Cayuga Suite, or Chardonnay Suite are welcome to cozy up in front of their warm fireplaces. Or enjoy a long soak in the Jacuzzi tub in the Pinot Suite. For ultimate relaxation, treat yourself to some of our first-rate spa services. No other New York B&B or Inn has the amenities you will find at the Inn at Gothic Eves.  Guests consistently rate us as one of the best places to stay in the Finger Lakes.
Relax & Unwind at the Spa
Feel outside pressures fade away when you enter our intimate spa space, welcomed by our licensed practitioners, who will guide you on your personalized wellness journey.
We use many tools, including Massage Therapy, Skincare, Crystal Therapy, Eden Energy Medicine, Ayurveda, Essential & Body Oils, Sauna, and more, to support all aspects of your wellness goals.
Discover the Bountiful Finger Lakes Through Food
The Finger Lakes area is rich in agriculture and culinary prowess, making delectable farm-to-table, organic options ripe for the picking (literally!). 
Here are some of our recommendations: Hazelnut Kitchen, LEV Kitchen, Silo Food Truck, Mercato, and Luna Inspired Street Food.
Wine Tastings, Beer Flights, and Samples Galore
Gothic Eves is centrally located to some of the best wineries and cideries in the Finger Lakes. Discover tastings and pairings for every palate preference, learn about award-winning local vineyards, and take a walk down the sprawling grape rows of our abundant wine country.
Our recommendations include Sheldrake Point, Finger Lakes Cider House, Lamoreaux Landing, and Wagner Valley Brewing Company.
Ithaca's "Gorges" Waterfalls
During your stay at Gothic Eves, head out to one (or more!) of the local waterfalls for some trekking and exploration, and afterward, stop and refuel at one of the nearby eateries. Some of our favorite waterfall/eatery combos are Taughannock Falls and Main Street Market, Buttermilk Falls and South Hill Cider, and Cascadilla Falls and Collegetown Bagels.
Find Strength at Our Retreat
Coming soon to Gothic Eves is a reimagined getaway that emphasizes your holistic well-being and gives you the tools you need to support your mind, body, and spirit.
We plan to provide guided morning meditations, nourishing meals, and an itinerary of classes tailored to your individual self-care goals. Our objective is to empower guests with the proper knowledge and tools to lead healthier, more fulfilling lifestyles.
The Latest From Our Best Of The Fingers Lakes Blog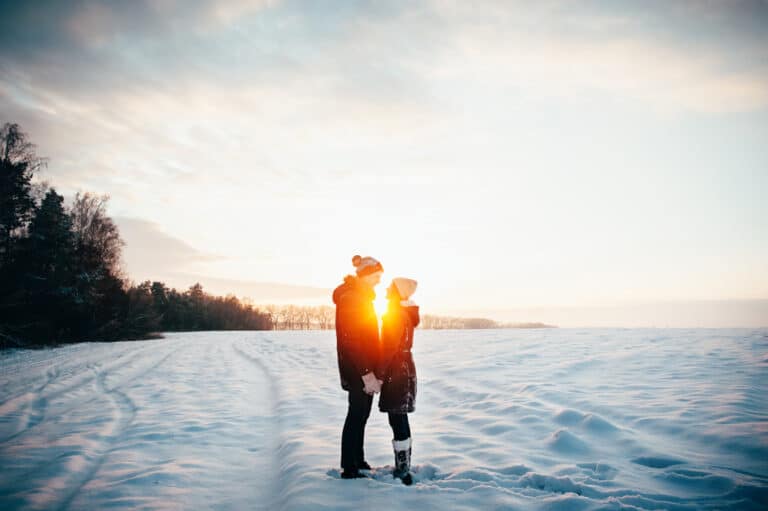 Things to Do
There's something extra special about planning a romantic getaway in the wintertime, and there are so many lovely things to do in the Finger Lakes during this cozy season. The
Read More »