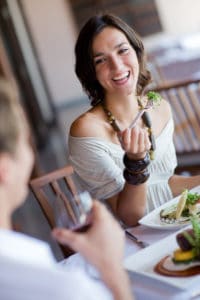 We love traveling to new places, experiencing life as the locals live it, and trying the best restaurants in town. We know our guests love doing the same, and to that end, we try to stay well versed on the best of the Finger Lakes, so we can share these local delights with our guests.
The Inn at Gothic Eves Bed and Breakfast, centrally located between Cayuga and Seneca Lakes in New York's Finger Lakes Region, offers an incredible diversity of outdoor activities in all four seasons of the year. Spend a few relaxing days with us, and you'll enjoy some of the simplest, yet most delicious pleasures in life. The Finger Lakes Region, voted as the best wine tasting region in the country, is a great place not only to go wine tasting, but to enjoy delicious meals at our exquisite range of restaurants.
Take great joy in relishing these simpler moments in life this fall and winter, while you relax in luxury at our Finger Lakes Bed and Breakfast. Book your room today!
10 Delicious Finger Lakes Restaurants to Try
The Finger Lakes region has a lot of things going for it. Beyond its picturesque beauty, the quaint, small-town charm and laid-back character, you'll find some of the best wine in the country. Whether you enjoy shopping, hiking, biking, kayaking, wine tasting, hot air ballooning, or something else entirely different, there's no doubt you'll find something about the Finger Lakes to love. In the evenings, when you're ready to wind down and relax, there is a tantalizing and surprising selection of delicious restaurants near our Inn.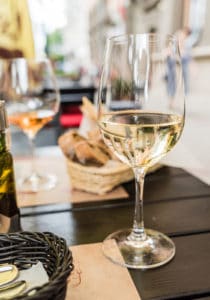 The Finger Lakes Region has been crafting a solid reputation with wine drinkers for decades. Now, it's time for the food scene here to shine, too.  There are a variety of Finger Lakes restaurants that offer an extensive selection of locally-grown and produced food. Here are 5 of the best Finger Lakes restaurants to try the next time you visit us:
The Best Finger Lakes Lodging
While enjoying great food wine is certainly a wonderful focus throughout your vacation, your Finger Lakes lodging is an important consideration as well. Location matters, and our Inn is conveniently located near both the Cayuga and Seneca Lake Wine Trails, along with some of the best Finger Lakes Restaurants. After a relaxing evening exploring the area, make your way back to the Inn at Gothic Eves for the best night of sleep you'll have away from home.
Our luxury suites and amenities are carefully curated, with nothing but your comfort in mind. For the ultimate indulgence, treat yourself to a spa treatment at our premium spa.  Book your getaway to our Finger Lakes Bed and Breakfast today.