Introduction to Your Theatre Guide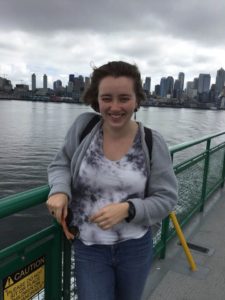 Hello! My name is Olivia Ohlsten and some of you may be familiar with me. I have worked at the inn and spa for a number of years. Since August 2017 I have been the assistant innkeeper here at Gothic Eves taking on a number of responsibilities pertaining to the day to day upkeep of the business. Also in 2017, I graduated with a BA in Theatre Studies from Ithaca College.
I will be writing a blog reviewing the Kitchen Theatre's 2018-2019 season! There will be one post for each production. I will be seeing the shows on the Wednesday preview so there's still plenty of time to buy tickets and see it yourself!
Approach to Learning: I've always been more of an Observer than a Doer.
Each side has its advantages but I like to learn by seeing other people do. And people that Do like to have people there to watch them, it's a mutual relationship. My work was primarily in stage management where I would sit on the side and keep everything running, and facilitate with the different departments. But I took classes in directing, design, playwriting, and tech so I have a basic understanding of all areas of theatre. I think because I love seeing how systems work that I appreciated learning a little about everything; how something is scheduled or timed, how many people does it take to complete this task or event? Who is the head and how were they hired? What's the procedure if something doesn't go right? Through my education, studying abroad in London, and the work I did with a handful of theatre organizations in the Ithaca area as a stage manager, I learned a lot about what makes a theatrical performance come together. 
From a technical standpoint, I can see when the chemistry of the actors, their space, the written words, and design mesh together to create magic live onstage.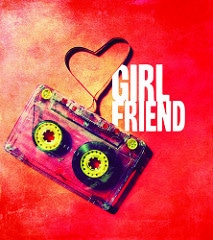 So I have all this knowledge circulating through me but no place to put it. I hope this could be a place! Still with me? Let's do it!
What I will strive to do is not bore you with too much information that only someone like me cares to mention. So I hope to have a blend to reach a wider audience.
Why Blog About It?
Because Rose suggested in (got to listen to the Boss Woman) and it's a creative outlet for the skills I've developed. And I'm a fan of supporting the local businesses and organizations in our area so this seems like a good way to do it. If you're in town during the dates of one of the Kitchen Theatre's performances, definitely look into attending a show!
Visit our blog page for past and future blogs. There are others about wine tours, hiking, music, and more!