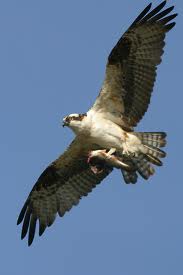 I traveled up to the Montezuma National Wildlife Refuge to enjoy an evening of kayaking and dinner at Rosalie's Cucina in Skaneateles, NY. The weather was not the best but I was a determined Innkeeper who needed a wonderful evening to escape. I would like to recommend this itinerary.
Montezuma National Wildlife Refuge.
The Refuge is a large area of land North of Cayuga Lake. It is the marsh land that Cayuga Lake empties into. Cayuga lake runs North. This refuge has a drive-through road for cars to quietly move along stopping to observe all of the migratory and local birds who live there. It is usual to see cars pulled over and binoculars attached to all faces in the car. If you don't know much about birds, just stop where everyone else is and you should be able to enjoy the refuge.
The visitor center is near the entrance off of Route 20/5 just East of where Route 89 meets it. Stop at the visitor center to get first hand information of what birds are visiting, see photos of these birds and descriptions of them so you can look for them during your car tour. I have done this a number of times and have seen many awesome birds but the most memorable and most exciting to me, are the bald eagles. Yes, there is a population of bald eagles at this refuge and other large waterfowl.
Yesterday, I did not do the car tour, we did the kayak tour. Across the street from the Main entrance is a boat launch which is free. I found some people fishing off of the canal. The boat launch was easy and in good condition. Soon after I launched off, I was greeted with an Osprey who was perched in a tree by the waters edge. It must have just dove prior to me coming because it had a fish in its talons. It spread its wings, gave its distinct call, flew over me and came around for an encore. It was magnificent. I did not need to see anything else that evening. These birds are as large as eagles and just as skillful. The water was murky but later in the season, I believe there would be something more to see under my kayak as well. I also saw the salamander that is a foot long with a flat tail and little feet called a mud puppy. This trip is not difficult but the stream does have a current so choose your route keeping in mind you will need to paddle upstream. I did not find it difficult and it was high water.
After a fine kayak trip, I continued east to Skaneatele, NY to enjoy the cuisine of Rosalie's Cucina. I have gone for the entire dinner experience but decided on appetizers, salad, and dessert. The two appetizers were grilled prosciutto wrapped shrimp served with sauteed spinach, bacon, and an Italian white bean and the second one was thinly sliced roast beef rare served with capers, salad and shaved parmigiana on top. The Caesar salad was good but not as good as Simply Red Lakeside Bistro, hers is the best so far. For dessert was a chocolate and hazelnut creme brulee. I were very happy with my choices and the wine was also very nice, a Chianti bin 77. Service was exceptional and overall this is a fancy restaurant with most patrons dressed to the hilt and adorned with jewels. I was dressed for kayaking and the staff did not treat me any different than anyone else. I highly recommend this itinerary whether you are driving or boating the refuge. Don't miss Rosalie's Cucina just on the left as you drive into Skaneateles. This is about a 40 minute drive from the Inn and well worth it. If you are visiting and are looking for lodging in the Finger Lakes Wine Region, Google my Inn, I have a lot of itinerary ideas for a successful vacation in the Finger Lakes.
Innkeeper Rose Hilbert
POB 95, 112 E. Main St.
Trumansburg, NY, 14886
info@f67.62d.myftpupload.com
www.gothiceves.com
1-800-387-7712
607-387-6033
fax 607-387-4035