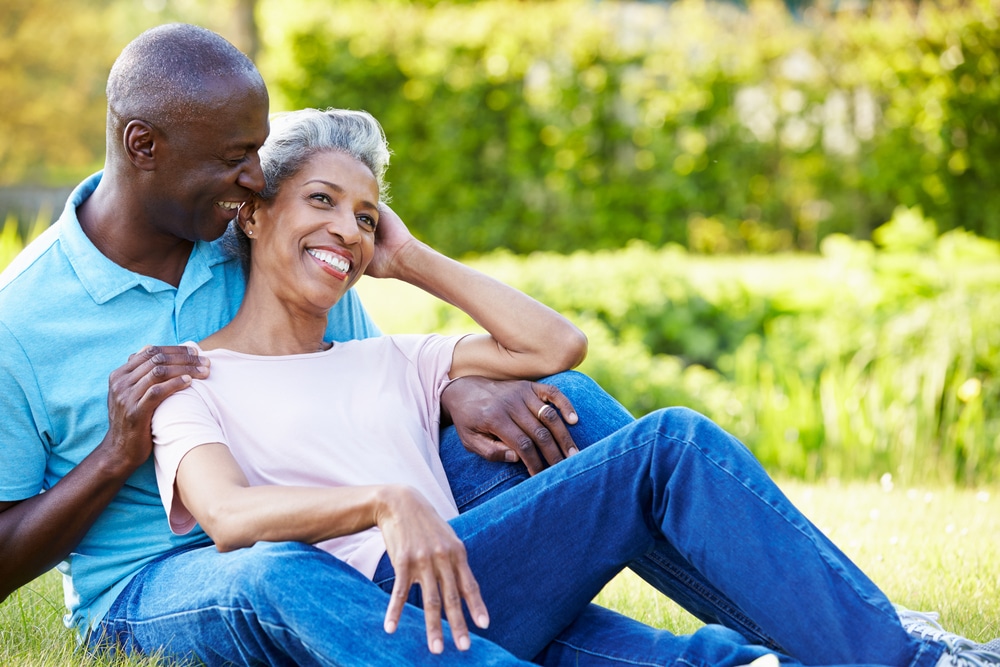 While we're still in the midst of an unprecedented time in history, it feels like we're moving in a positive direction towards healing. Which means it might be time to plan one of your next weekend getaways in Upstate NY. After a year of uncertainty, we call could use some time away, where we can still feel safe and secure, but have a change of scenery to clear our heads and focus on some much needed relaxation.
Weekend getaways in Upstate NY are the perfect way to reset: the beautiful countryside, fresh air, and quiet. The Inn at Gothic Eves, our premier Finger Lakes Bed and Breakfast, is an ideal place for this. Our peaceful garden grounds offer lots of open space for a private picnic, leisurely stroll, or an evening by the fire pit. The Inn itself is a haven for calm, each of our eight guest suites has special accommodations to make your stay comfortable and memorable.
The best weekend getaways in Upstate NY are spent with the closest ones we love. Our Finger Lakes Bed and Breakfast is always a lovely place for a romantic weekend away. Thankfully, you can also get that extra TLC with the addition of our Spa services, our bountiful breakfast spread, and welcoming hospitality. Do yourself a favor and start planning your next vacation with us today!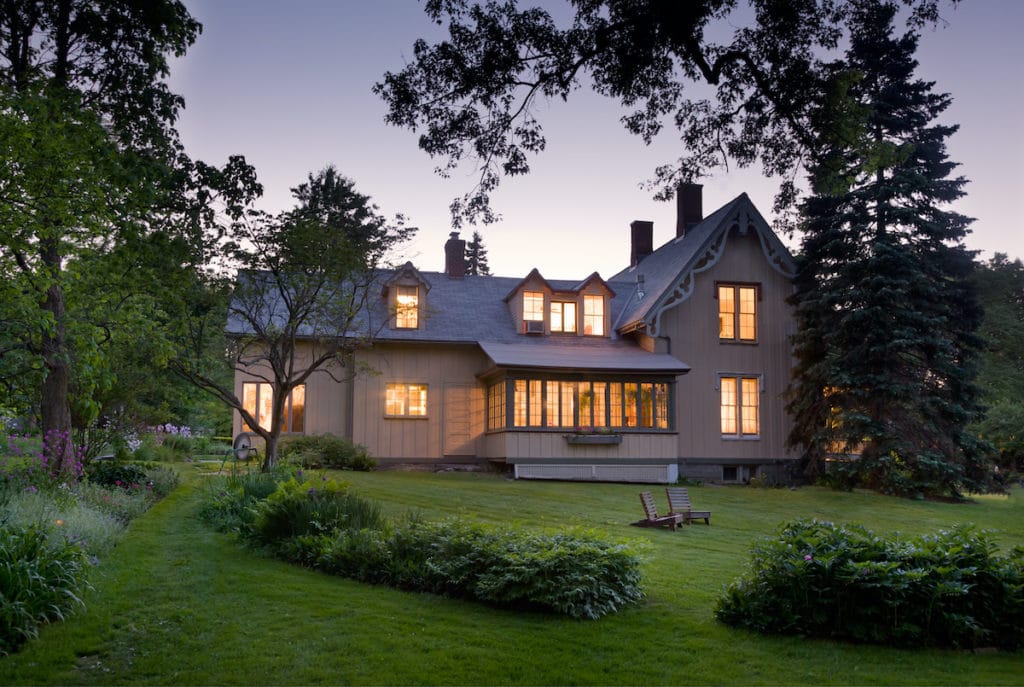 Come Enjoy One of the Best Weekend Getaways in Upstate NY
Our Finger Lake Bed and Breakfast is an ideal location for a quick getaway from the city. The Inn is situated between the Cayuga and Seneca Lakes, just a few minutes from the charming town of Trumansberg, NY and right in the heart of wine country. Whether you'd like to spend your time in nature, wine-tasting, sightseeing, in your robe in your guest room, or all of the above—when you stay with us, you can choose your own adventure.
Here are 8 reasons why we're the best choice for weekend getaways in Upstate NY:
 When you stay at a large chain hotel, rooms lack personality, here at our Finger Lakes boutique hotel each guest suite has a special character and unique touches that make your stay memorable. Our rooms are tastefully appointed with luscious linens and towels, custom-designed showers, plush pillow top beds, and cathedral ceilings.
The spacious Pinot Suite—one of the best choices for a romantic getaway—is equipped with a two person Jacuzzi tub and a large custom walk-in shower for long, relaxing soaks or steams under beautiful skylights. The elegant decor, unique art, and lovely garden views from the windows envelop you in calm, while having full privacy. Add on one of our romance packages and it will be one of those weekend getaways in Upstate NY that you'll never forget.
Finally, our Spa offerings are back on the menu! Our Finger Lakes Day Spa offers amazing treatments like therapeutic massage (couples or solo), hot tub soaks, infrared sauna steams, and energy work. It's a beautiful space to unwind and heal, and places like our Serenity Room are the ideal environment to do just that.
We also believe in the importance of nourishment in the form of fresh, organic, and locally-sourced meals. Start your day at our Finger Lakes Inn with a beautiful breakfast spread. Farm-fresh eggs always taste better than store-bought, especially on a crisp english muffin with Autumn's Harvest Farm ham, produce from the Trumansberg Farmer's Market, and home made hollandaise. The menu is ever changing, but always prepared with care.
Wine-tasting is always a welcome addition to any planned weekend getaways in Upstate NY. Our Finger Lakes B&B is right in the middle of the Cayuga and Seneca Lakes wine trails of the area. On your stay here, you'll also be within about 15 minutes drive from more than 10 local wineries, as always, bring a bottle back to enjoy by the fire. Cool fact: Over 100 wineries, breweries, cideries, and distilleries surround the three lakes near us.
Our location is just a quick jaunt from downtown Trumansberg, NY where you'll find fun local shops, breweries, and cafes, all with a small town sensibility. Some of our favorites are farm-to-table dinners at Hazelnut Kitchen, casual lunch fare at Main Street Market, and NY Pizzeria for thin-crust delights. We're also only about 20 minutes from Ithaca, NY, if you're looking for more selection for dining out or shopping.
Spring is the perfect season to plan your weekend getaways in Upstate NY, especially for those who love the outdoors as much as we do. Our gardens are starting to bloom and there's that sense of new beginnings in the air. We're located less than five minutes from Taughannock Falls State Park, home to one of the most beautiful waterfalls in New York. Luckily for avid hikers, we're also only 15 minutes from the Finger Lakes National Forest.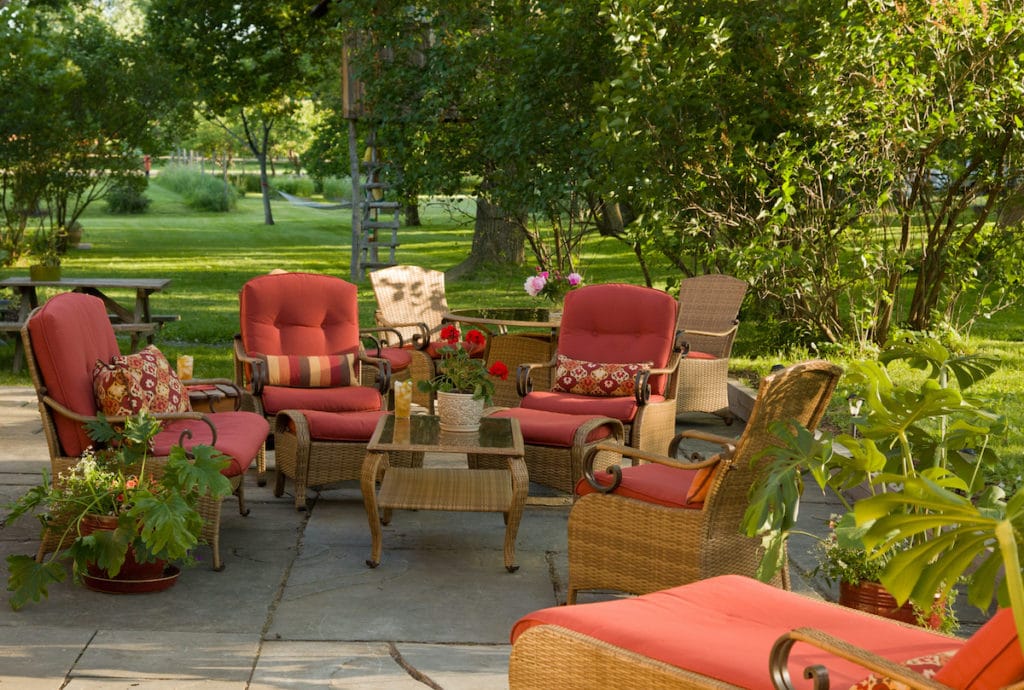 The Best Finger Lakes Lodging for a Weekend Getaway
For more ideas on how to make a stay with us one of the best weekend getaways in Upstate NY ever, any of our staff is happy to help with day trip plans, reservations, and activities. As always, at our Finger Lakes Bed and Breakfast we're taking all of the necessary and recommended precautions to make your stay here safe and comfortable.
Fingers crossed, here, that pretty soon all the extra worry will be a memory. Whether you're yearning for a private, relaxing getaway or an active and social vacation, we can't wait to host you. Check our availability for this upcoming Spring and Book your room today!