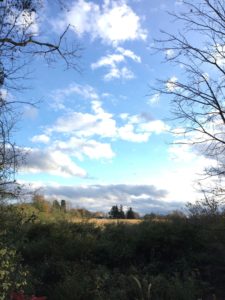 Bicycling in our region has recently become more accessible with the help of Lime Bikes. Bicycling is a great form of exercise, and way to get around and explore the Finger Lakes. Here are a few options catering to different fitness and interest levels.
Leisure
Take a Lime Bike – there are usually a couple right outside the inn so download the app to get started, if there isn't one waiting patiently just for you download the app to locate one – and do a short couple mile adventure through the Village of Trumansburg. Minimal traffic (especially in the residential areas) and overall flat terrain make it a pleasurable outing. Bike down to Taughannock Falls and head back to Creekside Cafe or Good to Go for lunch, stop in at Sundrees for some retail therapy and explore some of the old homes of Tburg.
Leisure with a Purpose
If you have your own touring or mountain bikes the Black Diamond Trail will take you from Trumansburg to Ithaca! It's mostly flat but with a slight incline on the return ride back to the inn. Ride to the Farmers Market on the weekends or the Commons for shopping and lunch.
Work It!
For regular cyclers do a 30+ mile route stopping for a couple wine tastings and lunch along the way. Explore the beautiful land we can home and enjoy what there is to see and do. Maybe pick up some fresh produce from a farm stand and take it to your next destination along the ride.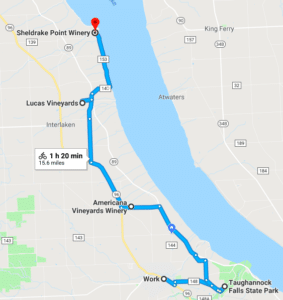 Cayuga Lake Route, visiting Taughannock Falls (if you haven't already seen it during your stay), Americana Vineyards Winery, Lucas Vineyards, and Sheldrake Point Winery for tasting and lunch. Head back the way you came so you can stop at Cayuga Lake Creamery for dessert and hydration!
Seneca Lake Route, visiting Lodi Point State Park, Lamoreaux Landing Wine Cellars, and Trimmers Ice Cream.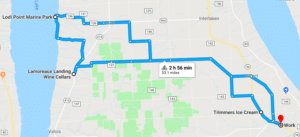 Subscribe to our newsletter. We send a letter once a month with updates around the inn, exciting happenings in our area, and other things we think you might like to know for your visit.