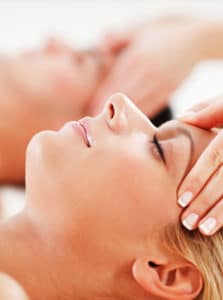 It's the start of a new year, which means 12 full months of possibilities lie ahead. For many, this is a time of year to turn inward and focus on health, wellbeing, and gentle rejuvenation; a luxury we should indulge in regularly. There's no better place to do these things than at our Finger Lakes Spa. Make the experience last even longer, and spend a few restful days immersed in luxury at our Finger Lakes Bed and Breakfast.
The Finger Lakes Region is a wonderful place to visit in all 4 seasons.  Here, you'll find plenty of things to do both indoors and out, along with a range of delightful restaurants to savor, extraordinary wine tasting, and plenty of beautiful scenery to enjoy. It's not often that you find a destination so packed full of possibility, but that's exactly what you'll find here at our Finger Lakes Bed and Breakfast. Take a journey of self-renewal with us this winter, and book services to your heart's desire at our Finger Lakes Spa.
Indulge and Pamper at the Spa at Gothic Eves
If there's one thing we think is important as we start a new year, it's to indulge your senses and pamper yourself with carefully designed spa treatments. You can do just that at our luxury Spa. Our Finger Lakes Spa, located within our Bed and Breakfast, offers a variety of services, each designed to help you cut through the daily clutter of our modern lives and to instead focus your energies on inner peace and balance.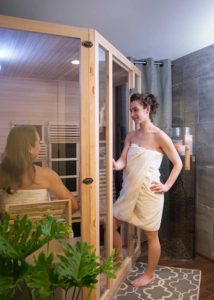 Our Finger Lakes Spa offers a range of services, suitable to the needs of most who visit. Relieve that stress or fatigue you've been feeling with our classic spa services, which includes the following:
Extend Your Healing at our Bed and Breakfast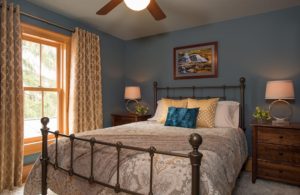 We're proud to offer such a distinctive range of services at our Spa, but recognize that not everything can be achieved in just one session.  You may need multiple days to reach your wellness goals. If you find yourself wanting more out of your healing journey, we urge you to extend your planned day of relaxation into multiple nights in our guest rooms. Both our Cayuga and Seneca Suites are located directly above the spa for your convenience. If you crave more space, head next door to the Inn at Gothic Eves, where there are more rooms and common spaces available.
Each morning of your stay at our Inn will start with a freshly prepared, healthy and delicious breakfast. Each breakfast is made with fresh ingredients that have been locally sourced, along with fresh edible flowers and herbs from our own gardens whenever possible. This serves as the foundation from your day in the Finger Lakes. Let us help you on your healing journey this year, and visit a replenishing spa service (or two) at our Finger Lakes Spa. Browse our services and book your appointments today!
.