Gardeners, foodies, and everyone who loves wine will enjoy the 2015 Cayuga Lakes Wine & Herb Fest, April 24-26.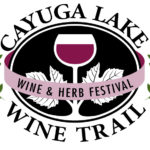 This is the 23rd year of the event and it's more popular than ever, so be sure to get your tickets early. Plan to spend the weekend with us at the Inn at Gothic Eves, and you'll be well-situated—and well taken care of.
Each participant will receive a wine glass, garden plant and plant carrier at the starting point winery. At every participating winery, you'll receive an additional herb or garden plant, a sampling of an herb-prepared dish and a wine that compliments it. Guests will also be offered up to three additional tastings at each winery. And, there'll be recipes available so you can recreate the dishes at home.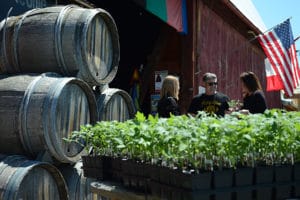 Four wineries are participating on Friday, 17 wineries will be on the tour both Saturday and Sunday. Ticket holders who turn in their tickets at the end of their tour will be eligible to win one of the Grand Prizes, a gorgeous vase from Corning Museum of Glass.
Wine & Herb Fest
April 24-26, 2015
800-684-5217
Friday
1:00 p.m. – 5:00 p.m.
Starting point: Six Mile Creek Vineyard
1551 Slaterville Road (State Route 79E)
Saturday-Sunday
10:00 a.m. – 6:00 p.m.
Special 9:00 a.m. start at King Ferry or Long Point only
Advanced tickets: $40/single, $60/couple
Designated driver: $20/single, $30/couple
Price at door: $45/single, $65/couple
Tickets are limited, so early purchase is suggested. Tickets purchased after April 20, 2015 will not be mailed.
The Inn at Gothic Eves is a big supporter of the area's wineries, and loves this springtime event. We grow many of our own herbs too, which you'll get to enjoy when you stay with us!