Danby State Forest, 15 minutes south of the Inn at Gothic Eves, is a natural playground comprising 7,337 acres that were once private homesteads and farms. Visitors can still find old wells and stone foundations on their wanderings, a reference to that by-gone time.
Because of its proximity to town, the Forest is a favorite warm-weather escape for bird watchers, day-hikers and backpackers, as it offers two lean-tos for overnight trips. Easy access via several main roads and plentiful parking add to its attractiveness.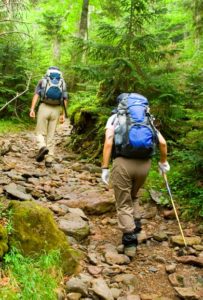 One of the most popular hikes is the 8-mile Abbott Loop. This well-marked, somewhat rugged path crosses a creek, then winds up and down and back up 500 feet to Thatchers Pinnacles, where visitors are rewarded with stunning views of the Inlet Valley. If eight miles and a1500-foot elevation gain is more than you bargained for, there is a shorter loop option at the 1.3 mile mark.
The forest offers 15 miles of trails and a variety of landscapes including streams, forests, ravines as well as diverse plants and wildlife. A stretch of the Finger Lakes Trail also runs through the forest (Abbott Trail follows it for a ways), merging with the North Country National Scenic Trail on its way. Many visitors hike sections of the 549-mile Finger Lakes Trail each summer, hoping some day to complete New York's longest continuous trail.
Danby State Forest
607-753-3095
Directions from Ithaca: SR 96B south 5 miles to either Bald Hill Road, Michigan Hollow Road or South Danby Road.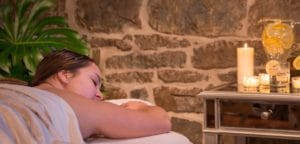 Plan a stay at the Inn at Gothic Eves and after a day of hiking, you can enjoy a relaxing massage at our on-site Spa. It's a great way to rejuvenate!