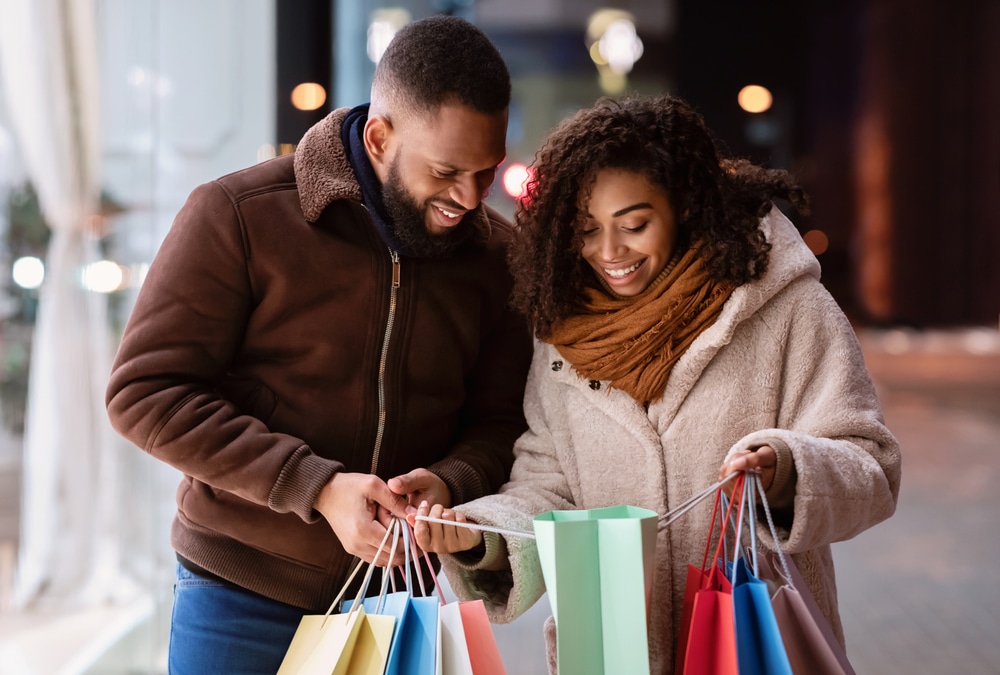 Located in the heart of downtown Ithaca, The Ithaca Commons is a four-block pedestrian shopping area packed with more than 100 locally owned and operated shops and boutiques, gift shops, award-winning restaurants, spectacular art galleries, street vendors, and much more. You'll love wandering the street without worries about car traffic, and there are plenty of seating areas and art installations to enjoy.
Thankfully, as a guest at our Finger Lakes Bed and Breakfast, you'll only be about a 20-minute drive to the Ithaca Commons. You'll wake refreshed in your luxurious guest suite and discover the aromas of hot coffee and a tasty breakfast being prepared in the kitchen. Spend a leisurely morning relaxing, and you'll be fully prepared to head out for all of the amazing adventures that await you in the Finger Lakes region.
Get your reservation on the books and start planning today!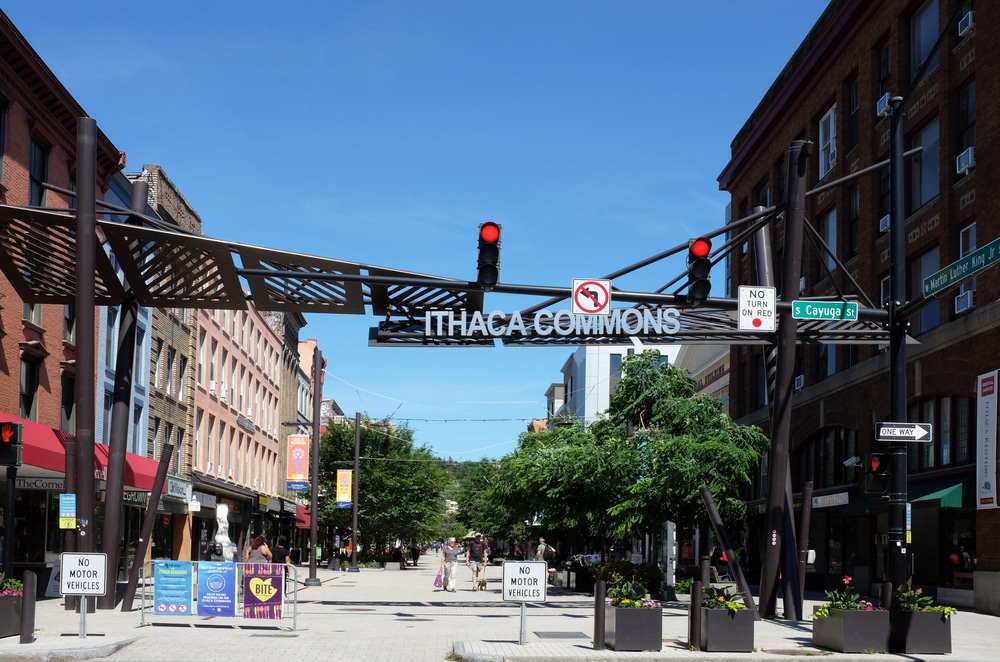 Head to the Ithaca Commons for Shopping and Dining
The Ithaca Commons is within proximity to Cornell University and Ithaca College, creating a space for visitors of all ages to enjoy shopping, dining, and exploring the city. As the bustling epicenter of this collegiate town—and a fantastic place to visit during the cold-weather months—especially during the Ice & Lights Festival and annual Chowder Cook-Off (more details below!).
If you're trying to wrap up your holiday shopping list or would just like to immerse yourself in the culture and vibe of Ithaca, this is the place to do just that. Here are the things not to miss at The Commons:
Favorite Shopping Destinations: The best way to find gifts for your shopping list is to stroll the entire length of Ithaca Commons. You'll find everything from clothing boutiques and toy shops to bookstores and wine cellars. If you don't see something for everyone, consider buying a gift certificate for a getaway to the Inn at Gothic Eves.
The Carl Sagan Planet Walk: As you walk along the 3/4 mile section of the Commons, you'll see this scale model of our solar system, built by the Sciencenter in 1997 as a memorial to Ithaca resident and astronomer Carl Sagan.
Ice & Lights Festival: Twinkling lights, ice sculptures, an appearance from Santa, and much more. The holiday fun takes place on the first two weekends in December. Don't miss the Chowder cooks off, where locals enter their best version and fight for first place.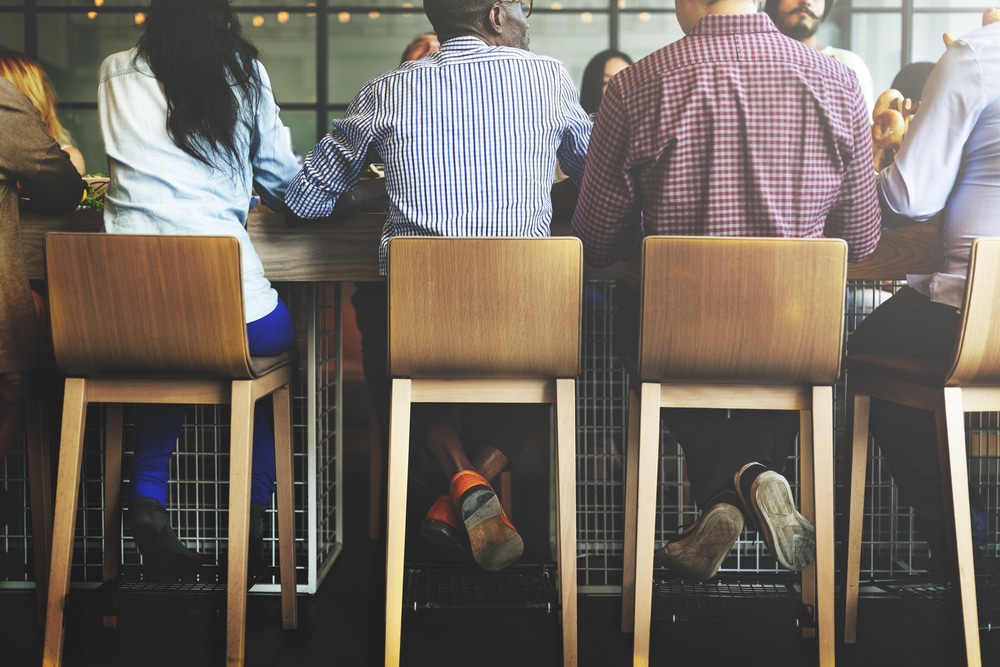 Restaurants to Check Out in the Ithaca Commons:
Right near the Commons, you'll find Restaurant Row for a fantastic selection of dining options; here are a few of our favorites: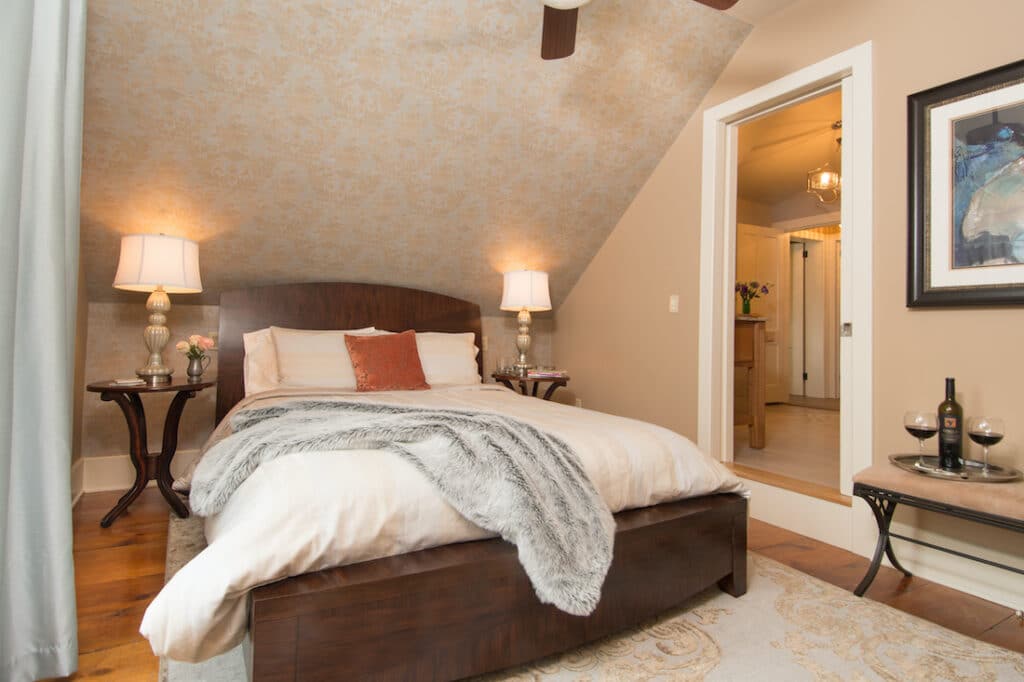 The Best Place to Stay in Upstate New York
While you'll find so many nice things at the Ithaca Commons, our quaint village of Trumansburg has a lovely Main Street with adorable and locally owned shops to check out as well. Don't miss Sundrees for women's apparel, jewelry, and home goods, the One Green Horse Book Store, and the Luna Fiber Studio for amazing textiles.
The Inn at Gothic Eves is a premiere Finger Lakes Bed and Breakfast where your comfort is our top priority. Every inch of our curated space is tailored to relaxation and rejuvenation. From unwinding in your luxurious guest suite in a bubble bath or by the soft light of the gas fireplace to exploring our common rooms and lovely garden grounds, you'll find it all here and want to return time and again. During your stay, be sure to book a massage or treatment at our on-site spa, and join us each morning for a farm-to-table dining experience.
Find out more about the experience at our Inn on our social media channels: Facebook & Instagram.
We can't wait to host you in the Finger Lakes; book your next stay today!