What should I do in Ithaca in January and February?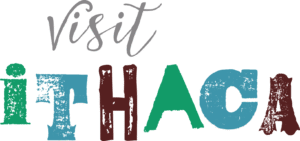 I got together a list of events for the next month that I am excited about! For more information on these events and others, go to http://events.visitithaca.com/calendar/month
Ironbound by Martyna Majok at the Kitchen Theatre starts Sunday, January 21st and runs through February 4th. My assistant Olivia was a theatre major at Ithaca College and tries to keep me updated on the theatre scene in Ithaca. See a regional premiere about a Polish immigrant and her struggles with love!

Silo Southern Night

at Hazelnut Kitchen takes place on January 27th. A perfect pairing of Hazelnut's intimate environment and Silo Food Truck's heavenly Southern comfort food. Enjoy a prix fixe menu designed to blend Hazelnut and Silo's styles. Call Hazelnut at 607-387-4433 before space runs out!
 

Science on Tap: What's in Your Gut?

 Follow Graduate Women in Science at Northstar for a drink and chat about the impact of microbiomes on our health on January 31st from 7-9pm. As a former scientist (do you lose the title when you become an innkeeper for 23 years?), this looks like a cool and informative evening.
The World Bewitch'd: Visions of Witchcraft from the Cornell Collections: Explore Cornell's Witchcraft Collection, which (pun intended) was established by Cornell University's first president Andrew Dickson White. The exhibit "features rare and unique books and documents—from 15th-century witch-hunting manuals to 20th-century movie posters—and it examines themes such as gendered stereotypes, belief in night flying, shapeshifting, demonic pacts, and the witch epidemics that resulted in the deaths of tens of thousands." Visit the exhibit at the Kirshland Exhibition Gallery in the Carl A. Kroch Library Monday through Friday from 9am-5pm. On display through August 31st. 
Thursday, February 7th, Marie Curie: The Courage of Knowledge at Williard Straight Theatre on Cornell University's campus at 8:45 pm. Watch this unique biography of "Nobel Prize-winning physicist and chemist Marie Curie as she fights for recognition in early 20th-century France in a field dominated by men". The film is subtitled.
13th Masquerade Ball: An Elegant Evening of Music and Comedy on Tuesday, February 13th at 7pm in The Loft, 2nd Floor. Spend an evening in The Loft's intimate and appealing space with music by SingTrece and Last Time Love, and comedy with Kenneth McLaurin. Tickets are $20 in advance and $25 at the door.
Ithaca Loves Teachers Winter Recess Festival in its 13th year. Come celebrate your grade school educators! Throughout the week starting Friday, February 16-25 "educators pre-K-12 are invited for an array of entertainment, activities, family fun and discounts throughout the Tompkins County community". Visit http://www.ithacalovesteachers.com/ for more information.
We are lucky to have some exciting musicians come to the Ithaca area and Valerie June is one such person. Organized by Dan Smalls Presents she will be performing on Saturday, February 24th at the Hangar Theatre. Her style is described as " an eclectic blend of folk and soul and country and R&B and blues". See more information on June and details on the concert at https://www.dspshows.com/event/1569850-valerie-june-ithaca/
The 16th Annual Mardi Gras – "Get a taste for Bourbon Street, but with wine!" Cayuga Wine Trail is putting on their annual Mardi Gras trail on Saturday, February 24th and 25th with all wineries on the trail participating. Compete in a scavenger hunt for a special prize!