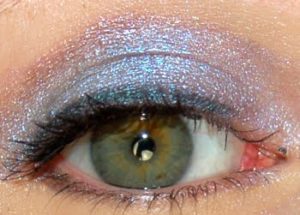 The Ithaca NY region has many small entrepreneurs and Silk Naturals, a local makeup company is one of those businesses that makes our community unique. Even though we have Cornell University and Ithaca College in the Ithaca region who employs many people, I believe that at least a third of the population owns their own business. Almost everyone I know has more than one job and one of those jobs is a small business on the side. So it is no surprise that we have someone who is making their own makeup, Silk Naturals. They are a local makeup and skin care company located in Trumansburg NY. It is not as well known by the locals, however, it has developed a cult following online and across the world. Silk Naturals is sold at Sundrees and Funky Finds, both located on Main Street Trumansburg nearby Ithaca NY. The business is in walking distance from our Inn nearby Ithaca NY.
The owners stand out from other companies with their dedication in obtaining feedback from their customers. Also, the product line is made with as few ingredients as possible and they are natural and organic. The company also is owned by generous people during October, the profits go to organizations supporting cancer research. The company has also donated to The National Kidney Foundation, Engineers Without Borders, The Look Good Feel Better Program and St. Jude Children's Research Hospital.
Not all of Silk Naturals products are silk-based. There is a vegan line that does not have silk powder in it. Primers, lip products, foundation, skin care, and face products are available with a different, vegan formula. With the exception of four products, everything is gluten-free. The brand has a patent-pending foundation that involves mixing bases of your choice to make the perfect-match foundation. If you tan, you can add more of a base to your foundation, and not have to buy a completely new foundation. There are many shades of lip products and eyeshadow available. There are over 200 eyeshadow that span the spectrum of the rainbow. There are over 100 lip products. Skin, body, and hair products can be purchased on their website. So when visiting the Finger Lakes Region of NY, check out this small local business for makeup needs. We can never have too much makeup, right ladies!
Innkeeper Rose Hilbert
POB 95, 112 E. Main St.
Trumansburg, NY, 14886
info@f67.62d.myftpupload.com
www.gothiceves.com
1-800-387-7712
607-387-6033