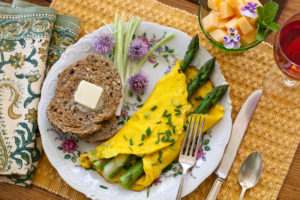 Looking for a perfect wine day without having to sort through the 100+ wineries and vineyards in the region? We got it all mapped out for ya!
Breakfast at the Inn at Gothic Eves to jumpstart your day
Boundary Breaks Vineyard – 10:00 am vineyard tour and wine tasting OR if you get going later head to Finger Lakes Distilling – 11:00 am follow a distillery tour through their production floor, barrelhouse, and bottling operations, as well as a tasting of 4 of their spirits. Then head north with the itinerary!
Lamoreaux Landing Wine Cellars – Lamoreaux has a beautiful view that looks up the north of the lake, with a beautiful building imitating the Greek Revival style you'll see in the area. Their wine is on the dry side with high standards and reliability over time. A great all around winery. They also usually have a featured artist around the building so look out for that.
Shalestone Vineyards – Shalestone only does red wine, with more of an intimate atmosphere where you have the tasting with the owner or winemaker. They have the best reds in the area! My favorite is called Synergy.
Red Newt Cellars Winery & Bistro – Lunch served 11am-3pm, I like Red Newt because if you're not familiar with the Riesling variety it's the best way to figure out which one is your favorite! I love the one that has flavors of pineapple.
Naptime anyone?  😛 
Two Goats Brewing – Let the beer lovers have some fun too!  A cute brewery with a porch overlooking Seneca Lake. It's great to end here with a beautiful sunset over the lake. A lot of locals come here. Yummy roast beef sandwiches too!
Stonecat Cafe  – For Dinner! A beautiful location with a wide selection of fresh farm to table food. We'll make a reservation for you or call 607-546-5000. They're open Wednesday through Sunday.
Follow this link to Google Maps your route!