Grapes take a back seat to apples for one week this autumn when the Finger Lakes area celebrates fall's other favorite fruit. You can get a taste during Cider Week 2015, held this year from Friday, October 2 through Sunday, October 11.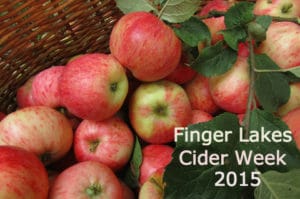 During this week-long celebration, visitors will have a chance to visit with small-batch artisan cider makers from our area who will be on hand to talk about their particular orchards and businesses.
Cider, which has a rich history in America dating back to early years as a nation, has been having a resurgence in the last few years, and the Finger Lakes has been leading the way. Our countryside is dotted with apple orchards, and our weather offers near ideal growing conditions. Similar to grapes, apples are affected by the terroir, the climate and soils that influence the flavors of ciders, which vary with the apples used and the skilled hands of the makers. The entire process, from orchard through production, is a labor of love for the families and companies involved. We're fortunate to have several top cideries nearby our Inn.
Good Life Ciders, located in Interlaken, uses traditional bittersweet and acidic heirloom fruits for a range of flavors, including sparkling varieties. During Cider Week our Inn is participating in a special with Good Life Ciders, featuring two rooms at a reduced rate, so be sure to mention it when you call!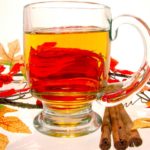 Bellwether Hard Cider in Trumansburg, the Finger Lakes first hard cider producer, specializes in artisanal American-style craft ciders. Also in Trumansburg, Redbyrd Orchard Cider makes distinctive hand-crafted ciders from heirloom and European cider apples grown on the family's sustainably-managed orchard. Black Diamond Farm, located on the west slope of Cayuga Lake, select from more than 100 varieties of apples grown on their property to create their five cider blends, ranging from bone dry to semi-sweet and crisp.Venues throughout Ithaca and our area will also be offering ciders, so be sure to check the Cider Week website for a full listing.
Kicking off the entire week will be the Apple Harvest Festival, a three-day celebration of food, fun and apples in downtown Ithaca.
Apple Harvest Festival
October 2-4, 2015
Downtown Ithaca
Friday, 12:00 p.m. – 6:00 p.m.
Saturday, 10:00 a.m. – 6:00 p.m.
Sunday, 10:00 a.m. – 6:00 p.m.
Cider Fest events are scheduled throughout the week. Here are a few of the highlights:
Friday, October 2, 2015
Meet the Cidermakers
5:00 p.m. – 8;00 p.m.
The Cellar D'Or
136 E. State Street, Ithaca
607-319-0500
Saturday, October 3, 2015
Coltivare Cider Diner
Details still to come
Coltivare
235 S. Cayuga St, Ithaca
607-882-2333
Monday, October 5, 2015
Call to the Barrel Dinner
6:30 p.m. – 9:30 p.m.
$50/person
Finger Lakes Cider House
4017 Hickok Road #1, Interlaken
607-351-3313
Tuesday, October 6, 2015
Redbyrd's Cidermakers Dinner with Hazelnut Kitchen
6:00 p.m.
$59/person
Hazelnut Kitchen
53 East Main Street, Trumansburg
607-387-4433
Science Cabaret: The science behind the perfect pairing of cider and cheese
7 -8:30 p.m.
The Space @Greenstar
700 W. Buffalo Street, Ithaca
As you can see, we love our apples! And we'd love to have you come enjoy all the fun of Cider Week. Give us a call!