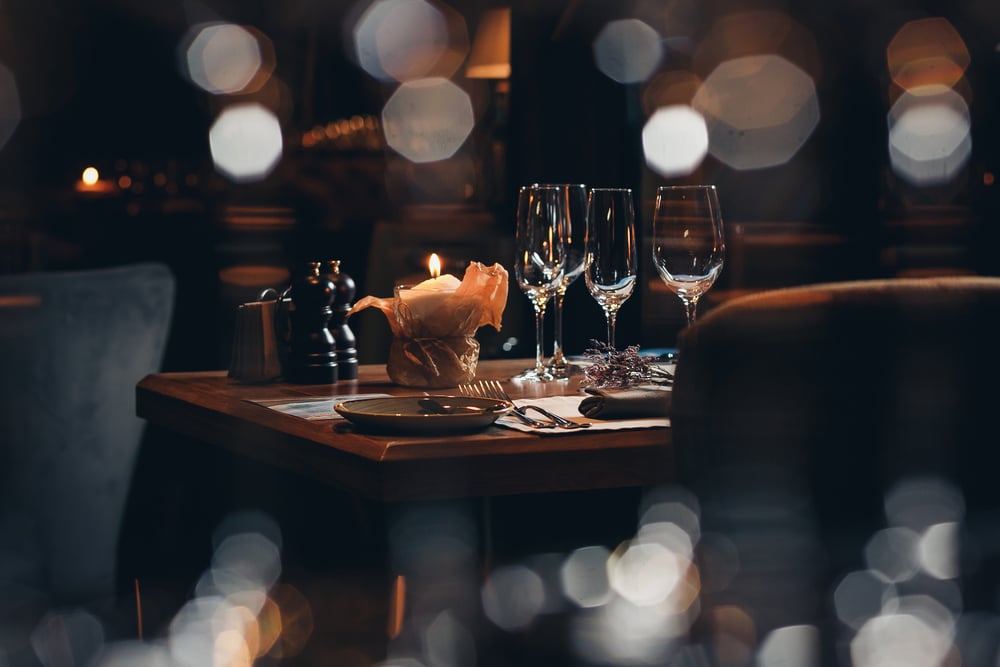 Dining out is such an integral part of any vacation, and we're so blessed in this area with a plethora of fantastic Finger Lakes restaurants. From fine-dining establishments serving coursed menus to casual cafes with organic and farm-fresh ingredients, you'll find it all at these Finger Lakes restaurants near our Trumansburg Bed and Breakfast.
Thankfully, this area is full of talented chefs and service folks who love what they do. This attitude shows in the hospitality and welcoming atmosphere at these establishments. And most importantly, this is apparent in the meals that come to your table, prepared with care and connection to the land surrounding the beautiful Finger Lakes region. You'll also find some lovely wine lists—we'll toast to that!
At our Finger Lakes Bed and Breakfast, you'll be in an ideal location to explore the culinary options in Trumansburg and neighboring towns. One of the other most excellent perks of being a guest at our Inn is our beautiful breakfast spreads. We take pride in our morning meals, using farm-fresh, organic ingredients whenever possible. If you're a foodie, you're going to love it here. Check our availability and book today!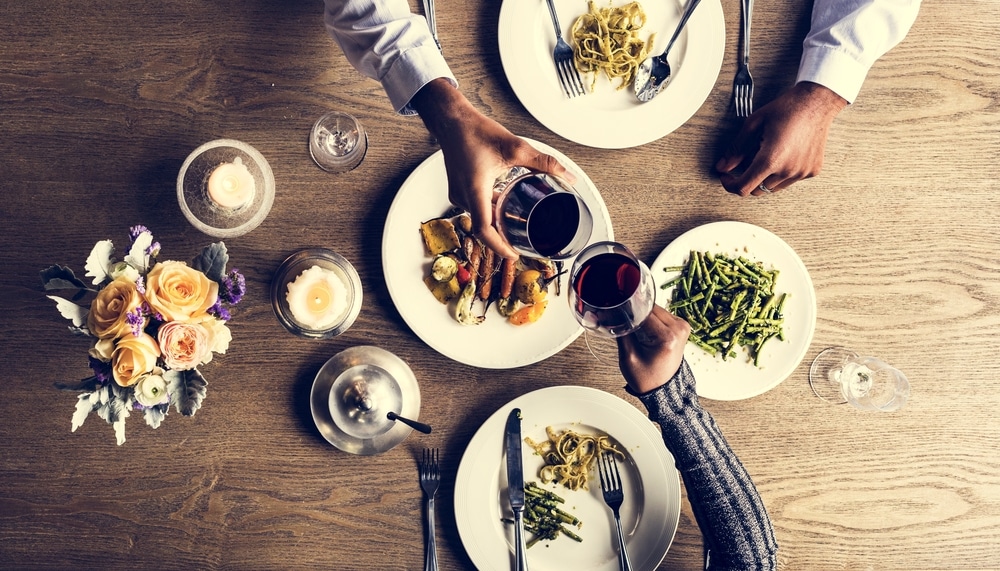 The Best Finger Lakes Restaurants for Winter Dining
Enjoy the beautiful bounty of our area by dining out at the nearby Finger Lakes restaurants. There isn't much cozier than spending a leisurely evening over a deliciously cooked meal for two in the wintertime. While there's a chill outside, you'll be nice and warm inside with delectable drinks and thoughtfully prepared dishes.
Here are six Finger Lakes restaurants in Trumansburg and the surrounding area to check out on your stay: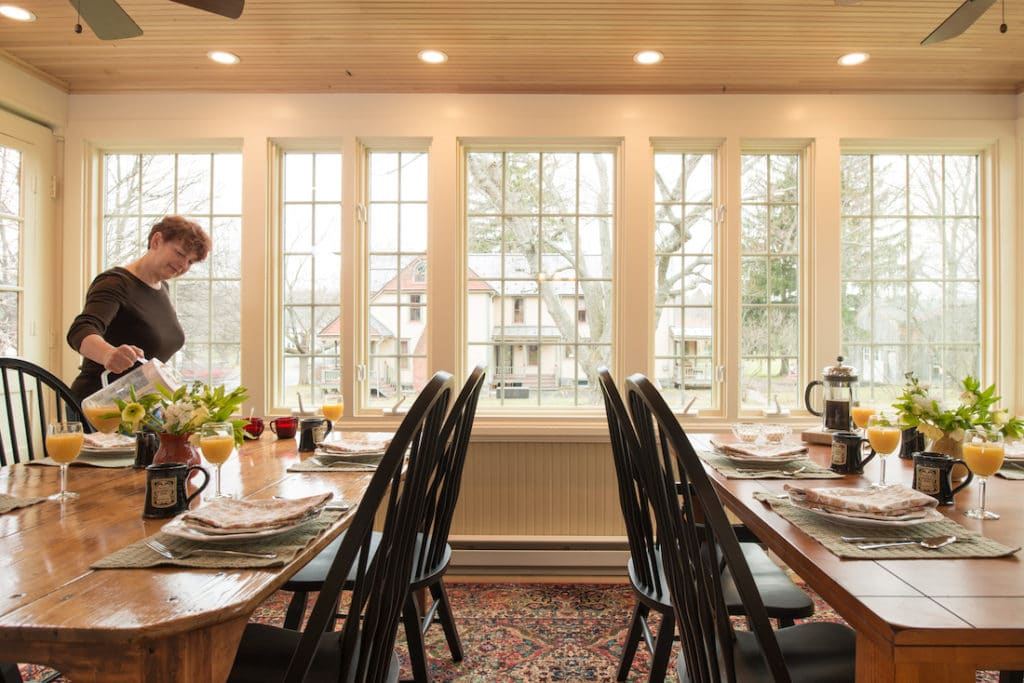 An Elegant Breakfast Table Set for our B&B Guests
We absolutely love to cook and host guests in our dining room. Our classic leaded windows welcome bright light in the mornings, and our French press coffee is ready to go. The spacious room is the perfect arrangement to enjoy your farm-fresh breakfast with the other guests safely. We like to think of our dining space as the best of the private Finger Lakes restaurants around town!
If you prefer to take your meal in your guest suite, we can easily arrange that for you, and there isn't much better than coffee and breakfast in bed anyway! Additionally, outdoor seating arrangements can be made, weather permitting.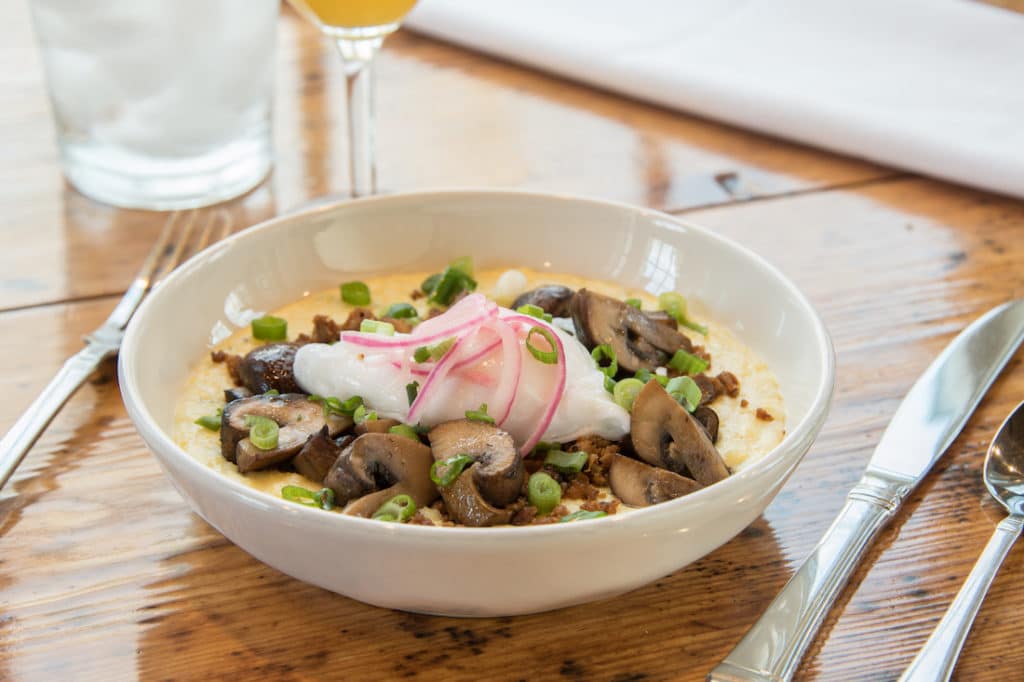 Breakfasts with Amazing Home Cooked Dishes
If you appreciate culinary adventures and farm-to-table style dining, then the Inn at Gothic Eves is the place for you. We source our ingredients from local farms, the weekly Trumansburg Farmer's Market, and even our own garden when possible. Even our eggs and breakfast meats are provided by local establishments.
Our Finger Lakes Bed and Breakfast has six guest suites in our main house, with two additional dwellings in the adjacent Potter House. Each room is unique, with high-end appointments and luxury amenities. We also offer state-of-the-art relaxation services at the Spa at Gothic Eves, from massage, hot tub and saunas, energy work, or crystal healing sessions.
Begin your next adventure with us in the Finger Lakes and book your stay today!