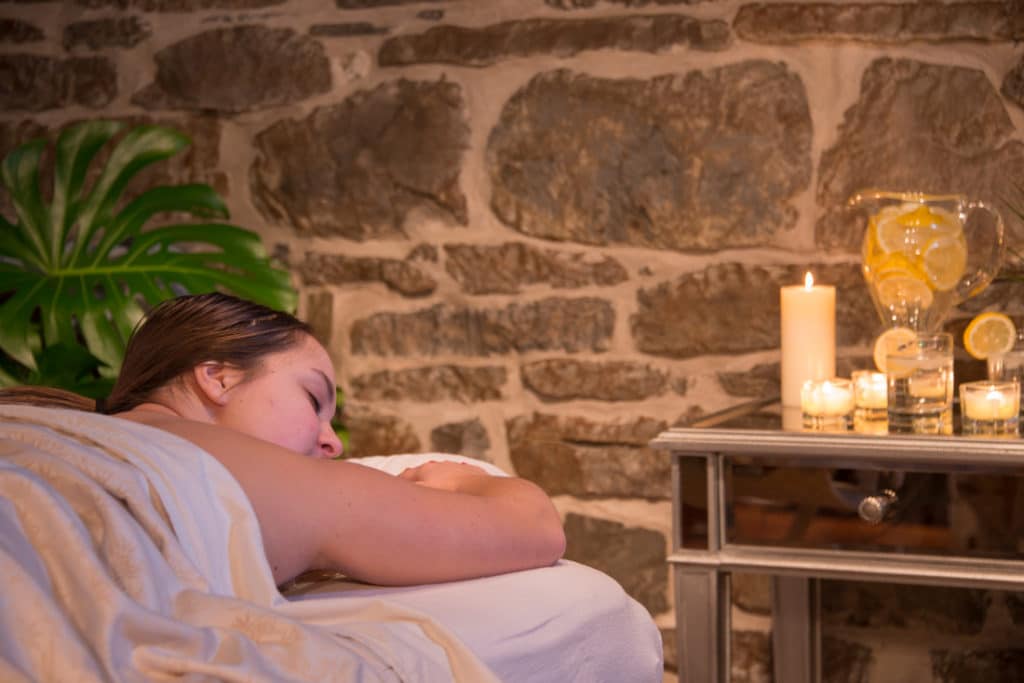 As we inch our way closer to the New Year, now is the time to start planning for some pampering after the holidays. One of the best perks of staying with us at the Inn at Gothic Eves is having direct access to our luxurious Finger Lakes Spa. Also, if you're still in need of gift ideas, a spa package with lodging at our Finger Lakes Bed and Breakfast is a spectacular present for the special people in your life.
Our Finger Lakes Spa is a dream. From the minute you arrive, your senses will be delighted with beautiful floral scents, peaceful quiet, and calming decor and lighting. And that's just our lovely waiting area! Our private and quiet massage and treatment rooms are the ideal places to unwind and relax. Our top-of-the-line sauna is rejuvenating and exactly what we need to get us through the colder months. Adding a spa treatment to your stay at our Finger Lakes Bed and Breakfast is really a treat.
Located in the charming small town of Trumansburg in upstate New York, our Finger Lakes Inn, set on spacious garden grounds with an abundance of outdoor space, is the perfect place for fresh air and solitude. Enjoy a warm beverage and a lively fire in our outdoor pit in the evenings, and in the warmer months, spend time swaying in our hammocks (some big enough for two) in the sunshine. Retreat inside to the most spectacular suites with luxurious amenities and special touches.
Start planning for a getaway in the new year and book today!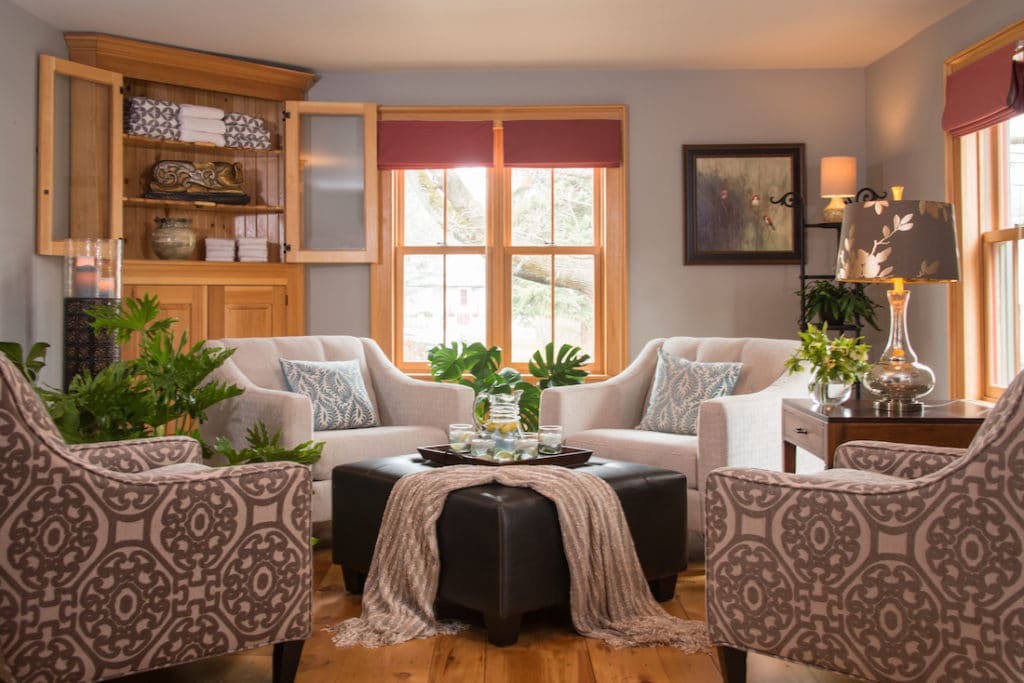 Complete Calm and Serenity at Our Finger Lakes Spa
Every detail at our Finger Lakes Spa is focused on creating a serene experience—from the infused lemon water, seasonal floral arrangements from the garden, and comfortable chairs to sink into; you'll have a sense of complete calm while you're here. A treatment (or two) is the perfect addition to any stay at our Finger Lakes Bed and Breakfast.
Check out the available treatments and experiences at our Finger Lakes Spa:
Massage: We offer 75-minute or 90-minute therapeutic full-body massage to increase circulation and relaxation. Our exceptional therapists are locally trained and highly skilled in their trade. Our serene river rock massage room provides the most magical space to unwind and release the tensions that accumulate in our bodies over time. You can always tell when a guest returns from our Finger Lakes Spa massage.
Sauna: Our Finger Lakes Spa is equipped with a state-of-the-art FIR Sauna. This technology uses infrared light emitted through carbon fiber heaters, where you'll receive all the benefits of heat healing without the harmful effects or intensity. The sauna is limited to two people at a time for a maximum of 20-minute sessions.
Hot Tub: As a guest at our Finger Lakes Bed and Breakfast, you'll have access to our private outdoor jacuzzi. Feel free to wear your plush robe down to the tub for your hour-long soak, and we provide fluffy towels for afterward.
Energy Work: Discovering the healing properties of Eden Energy Medicine and reiki is one of the most impressive services offered at our Finger Lakes Spa. Learn more about how to release stress and even address health concerns through this traditional Chinese medicine form. We also offer Crystal Therapy for those curious about restoring balance through nature and subtle energy shifts.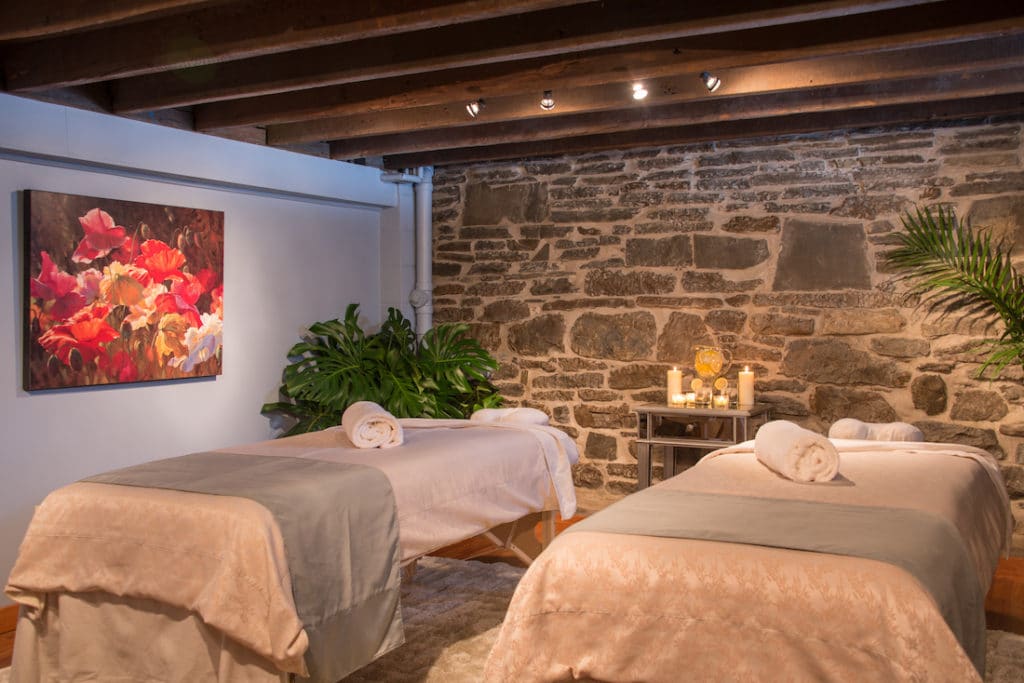 Romantic Couples Massage: Many of our overnight guests head to our Finger Lakes Inn to rekindle or nourish romance with their special someone, and one of the best ways to do that is by couples massage at our Finger Lakes Spa. It's the perfect addition to any romantic getaway to attain pure relaxation together with our highly-skilled therapists at the helm. Take your pick from 75 or 90-minute sessions.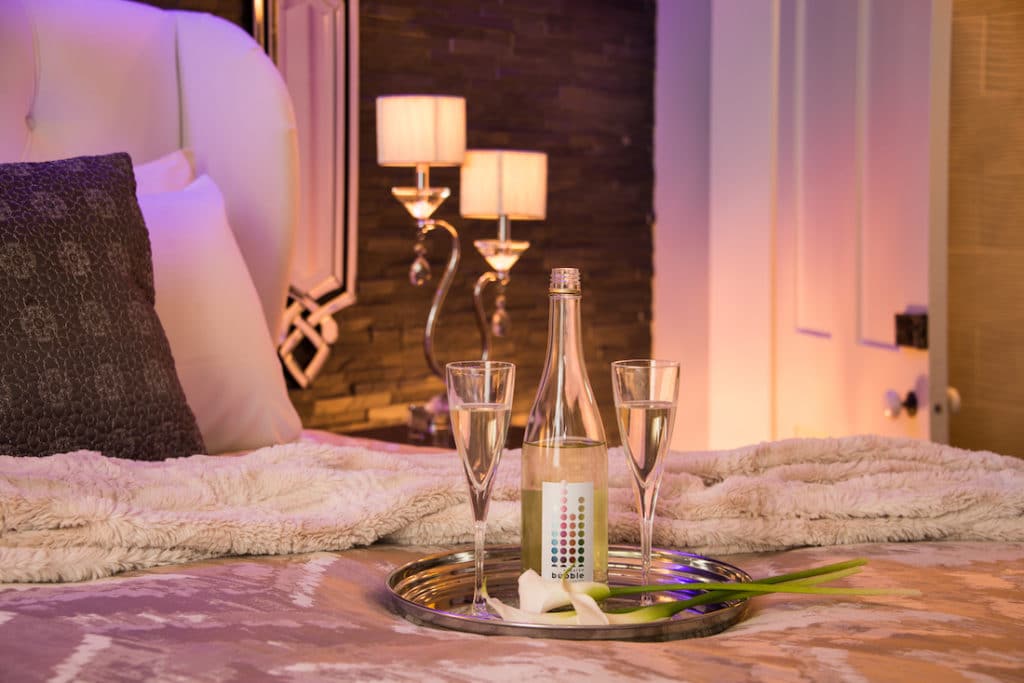 After the Spa, Retreat to our Finger Lakes Bed and Breakfast
Following your treatment at our Finger Lakes Spa, our beautiful suites beckon you for even more relaxation. There's no better time and place to curl up for a cozy nap, sit back and watch some of your favorite shows, or pop a bottle of bubbly for a romantic toast. The new year always brings a fresh start, and we can't think of a more appropriate way to welcome new beginnings than with spa treatments and luxury lodging.
As a guest at our Finger Lakes Bed and Breakfast, you'll also be treated to an organic and scratch-made breakfast each morning in our elegant dining room or newly renovated garden room with picturesque views of the herb and flower beds. We source locally whenever possible and love putting together delicious, as well as beautiful, meals for our guests. Let the pampering begin, and book your next stay today!