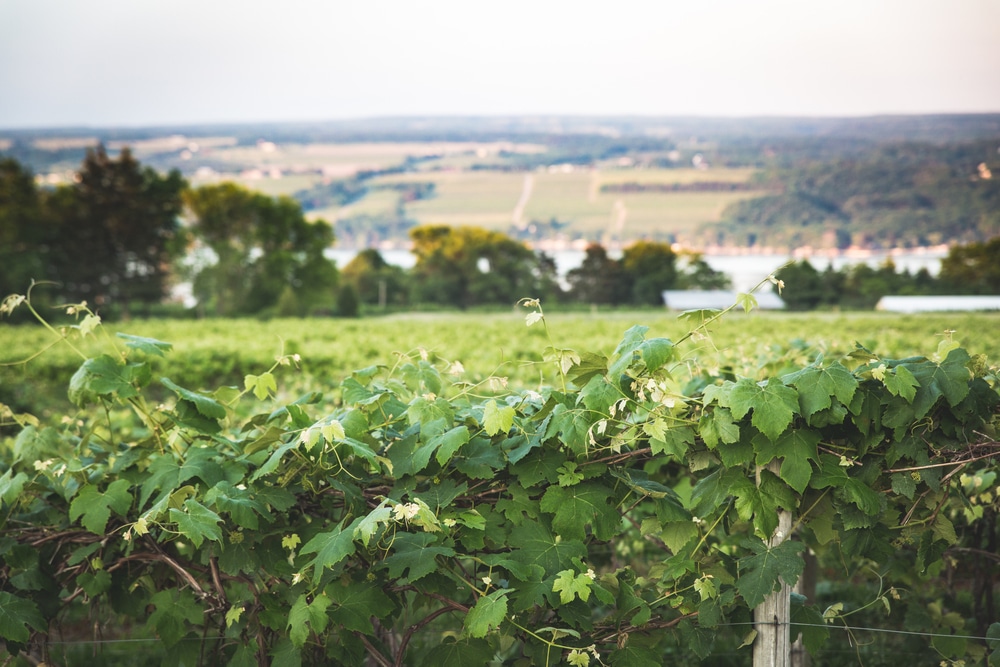 On any stay in the Finger Lakes, you'll want to check out one of our favorite spots on the Seneca Lake Wine Trail, the Fox Run Winery. This family owned Finger Lakes winery has been making approachable wines since 1989 with a focus on sustainable practices and earth-friendly mentalities. At Fox Run Winery, you'll find tours and tastings, a wonderful lunch menu at the on-site cafe, and stunning lake views from every corner of their vineyard.
The land where Fox Run Winery stands today began as a dairy farm. The first grape vines were planted in 1984 and the Civil War-era dairy barn remodeled into a winemaking facility in 1990. Today, you'll find 50 acres of vineyards producing Fox Run Winery's exclusive and limited release wines. This winery sits perfectly within the scenery of the Finger Lakes. It's an absolutely lovely space to spend an afternoon wine tasting outdoors, nibbling on meats and cheese, and learning more about the Seneca Lake wine region.
Our Finger Lakes Bed and Breakfast is about an hours drive to the Fox Run Winery—though the drive itself is quite scenic as the route wraps around the northern tip of Seneca Lake. Wine tasting in the Finger Lakes region is by far one of the most popular pastimes, and we always encourage our guests to explore the area to their heart's content. As a guest at our Finger Lakes Bed and Breakfast, you'll be in a centralized location to fully enjoy the nearby wineries.
Start planning your next trip to the Finger Lakes and book your stay today!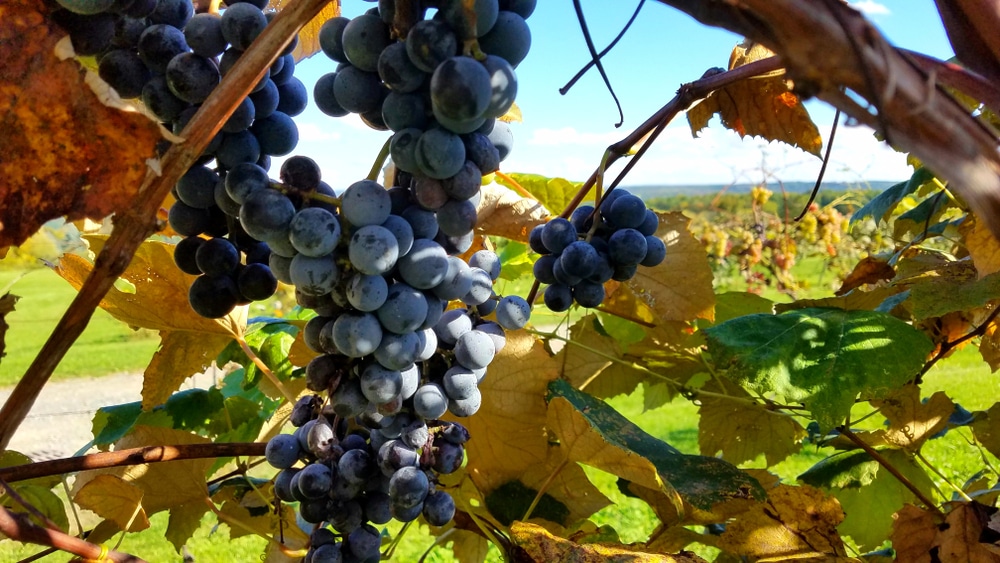 First Stop on the Seneca Wine Trail: Fox Run Winery
As you approach the Fox Run Winery and Vineyards, you'll be greeted by one of the most impressive gates made by local artist Sam Castner of Ironvine Studios. It's covered in steel foxes and fabricated trees that stand more than 12 feet tall. Once on the picturesque grounds, you'll find stunning views of vineyard covered hills and the bright blue Seneca Lake as the backdrop.
Wine tastings are $10 for a flight of five wines from four categories: sweet, dry, red, or Riesling. On Saturdays only, the wine barn is open for more casual tastings. Head to the cafe for lunch fare with local ingredients on charcuterie and cheese boards, bright salads, and creative small plates. Check out their selection of bottles in the wine shop and grab a few to bring back to the Inn or for your wine cellar at home.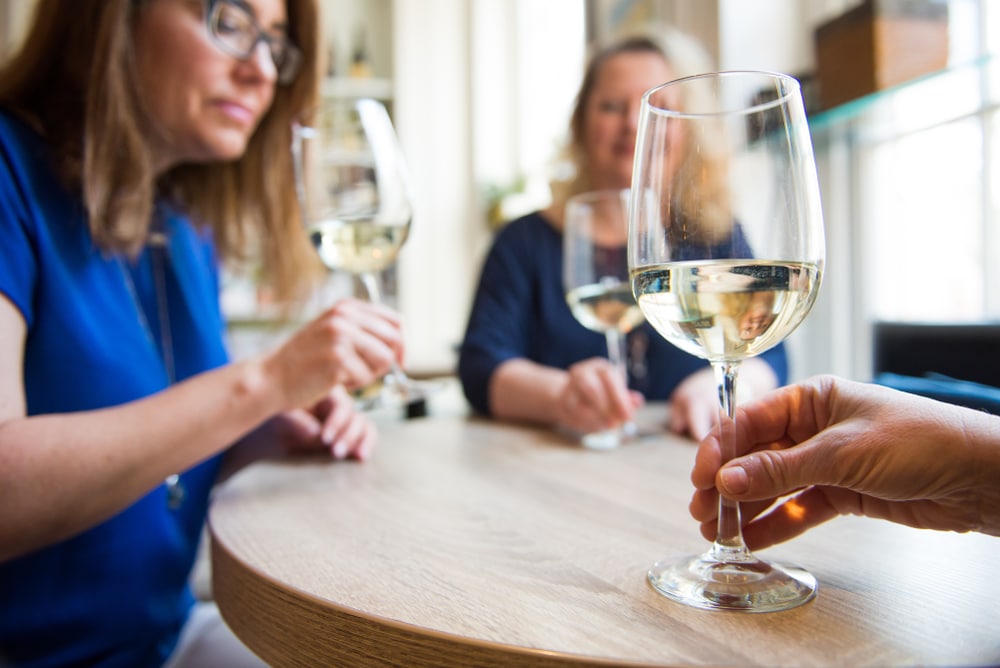 More Great Finger Lakes Wineries to Visit This Fall
After your visit to Fox Run Winery, you may as well check out a few more wineries on the Seneca Lake Wine Trail. Here are five more Finger Lakes wineries worth the visit on your adventure wine tasting around the lake not far from our Finger Lakes Bed and Breakfast.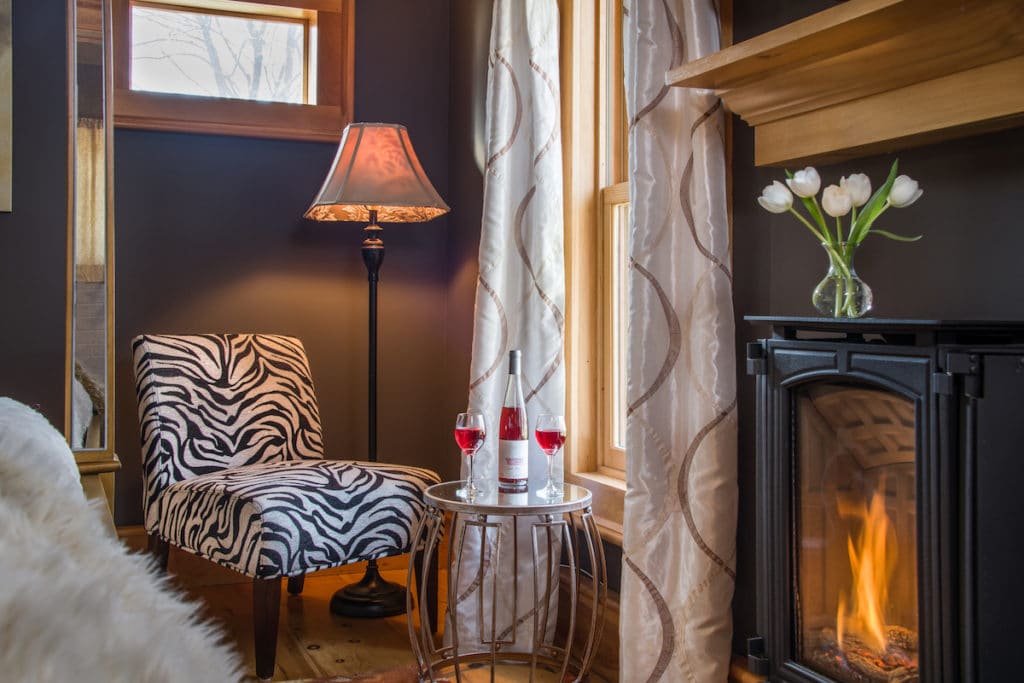 The Perfect Lodging for a Finger Lakes Winery Tour
When planning a vacation to the Finger Lakes area, deciding on how to spend your time is all part of the fun. We definitely recommend heading to Fox Run Winery on your visit with us. As a guest at our Finger Lakes Bed and Breakfast we're happy to help with reservations or best routes for wine tasting. We encourage our guests to bring their favorite finds back to enjoy in their suite or out on our garden grounds.
Each morning on your stay with us join us for a home cooked breakfast. We feel it's the best way to start your day: fresh coffee or tea, baked goods, and farm fresh egg dishes. We utilized the bounty of our surroundings and often visit the Trumansburg Farmer's Market for ingredients. We can't wait to host you at our kitchen table. You'll feel right at home. Check our availability and book your stay today!