Here are some of our favorite winter activities to enjoy while you stay with us!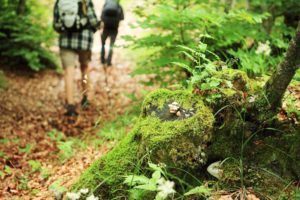 Visit our spa for a relaxing and rejuvenating massage. When you stay with us and book directly take advantage of our Hot! Hot! Hot! special and receive free spa services to warm you through the winter.
Cass Park Ice Skating – Covered outdoor skating rink on Route 89 as you go into Ithaca. Includes indoor lockers, bathrooms, and food.
At the top of Rice Hill (part of Taughannock State Park), there are two skating ponds. Then sled on down the hill! It used to be for skiing until the tow broke and was never replaced.
Interested in skiing? Go cross-country skiing at Hammond Hill. Look to Ithaca Trails for useful information. Also, you can go to Greek Peak Mountain Resort for downhill skiing.
What should you go when it gets dark? Dan Smalls Presents (DSP) is a local concert organizer that hosts great music in the Ithaca community. Check out his website for dates and times. Other ones are the State Theatre for concerts and Kitchen Theatre for plays.
Paint with Anna is our go-to for letting your creative side out! Join Anna at a local restaurant, bar, or winery (she likes to move around!) and follow her through to a finished painting to take home. 
Want to see the waterfalls but don't feel up to hiking? Buttermilk Falls, Lick Brook, Ithaca Falls, Taughannock Falls, and Finger Lakes Trail all provide beautiful views of those falls.

Ithaca Falls Photo Courtesy of Visit Ithaca

Rose's Secret Falls – "Frontenac Falls" is the home of the Boy Scout summer camp but during the cold season, it is only enjoyed by the people that live near it. And of course, I found it! For interesting history and details on how to get there visit: http://nyfalls.com/waterfalls/frontenac-falls/
Blow glass at the Corning Museum of Glass and bring home your own souvenir!
The Johnson Art Museum at Cornell offers rotating exhibits and a permanent collection with a spectacular view of Cayuga Lake.