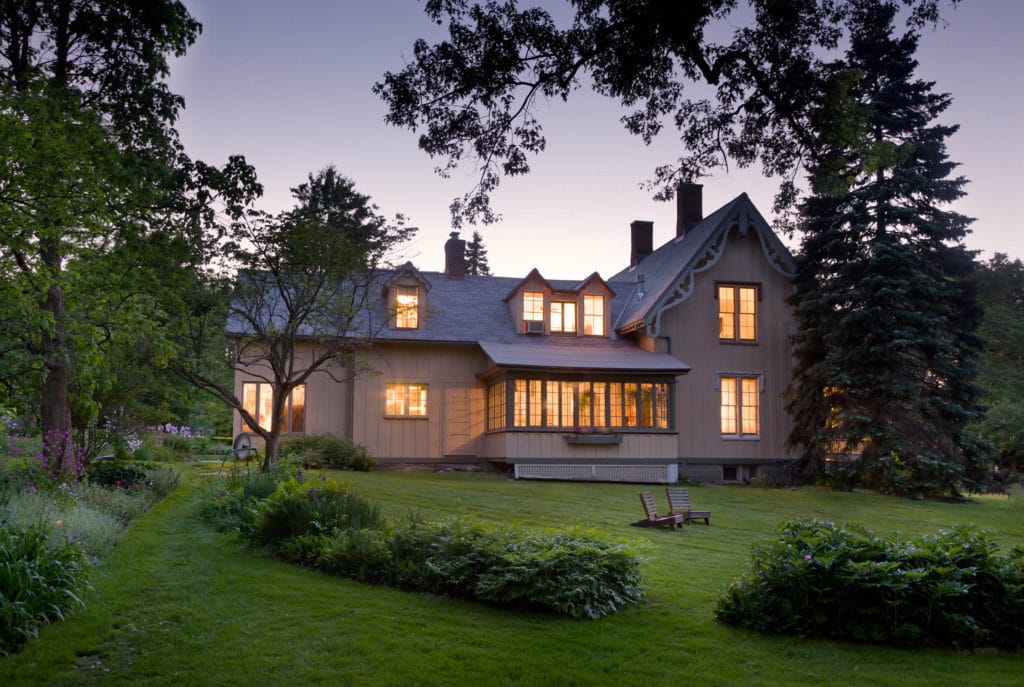 The Finger Lakes Area is known for a lot of things, but chief among them this summer and fall is the relaxing atmosphere enjoyed here, especially when you choose to stay at our Finger Lakes Bed and Breakfast. Yes, you can still enjoy afternoons of wine tasting at local wineries and vineyards, you can still hike in beautiful places like Watkins Glen State Park, and you can still get out on the water on any of the 11 lakes.
We still recommend those things to guests who are making the trip up here this summer and fall, of course, but we also recognize the need to just get away, relax, unwind, and enjoy a change of scenery.  That is exactly what our luxurious Bed and Breakfast offers.  We'd love to take care of you for a few days, feed you delicious breakfasts, lead you in some restorative Kundalini Yoga on our lawn, and otherwise offer you a welcoming space that is entirely your own. If this sounds like what you need right now, then book your room at our beautiful Finger Lakes Bed and Breakfast now!
Why Stay at our Finger Lakes Bed and Breakfast
The Inn at Gothic Eves is located in the quaint town of Trumansburg, just north of Ithaca, and is situated between both Cayuga and Seneca Lakes. We're surrounded by expansive gardens and plenty of places to spread out for social distancing, and to relax and unwind. We only have 8 guest rooms on our property, too, which means you'll never be surrounded by the larger crowds of traditional hotels. Staying at our Finger Lakes Bed and Breakfast really is like staying at your own private retreat.
Each morning of your stay will start with a hearty and sensational breakfast. Our breakfasts feature locally and organically grown produce – most of which comes from Upstate New York's Sweet Land Farm, along with locally made meats from Autumn's Harvest Farm and eggs from Silver Fox Farms. Our breakfasts not only support local agriculture but are nutritiously sound. Even so, we're happy to cater to dietary restrictions however possible, so just let us know of your needs in advance.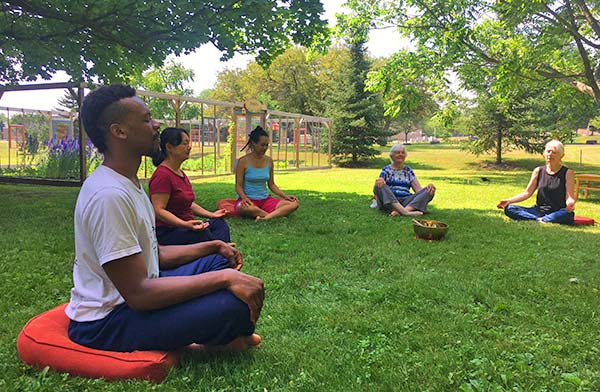 Due to COVID-19 restrictions, our spa isn't currently open.  However, in place of the relaxing indulgence of our spa, we're offering Kundalini Yoga classes, combined with the tools of Eden Energy Medicine and meditation, on our lawn. This morning practice is the perfect time to develop conscious awareness and healing. We offer Yoga at the Inn every Tuesday thru Saturday at 9 am.
Kundalini Yoga an ancient medicine meant to invite a deeper connection with yourself entirely. It an invitation to connect with yourself entirely through the use of specific breaths, postures, and movements with mental focus. Bring out your inner spiritual warrior, radiate health from the inside out and strengthen yourself during life's challenges. Eden Energy Medicine was developed by Donna Eden who appeared on Oprah's Super Soul Sunday Podcasts. She is the author of many books on this topic of Health and Vitality.
Our practitioners have been trained and certified to teach these classes and we welcome all ages and levels of experience to the Morning Practice.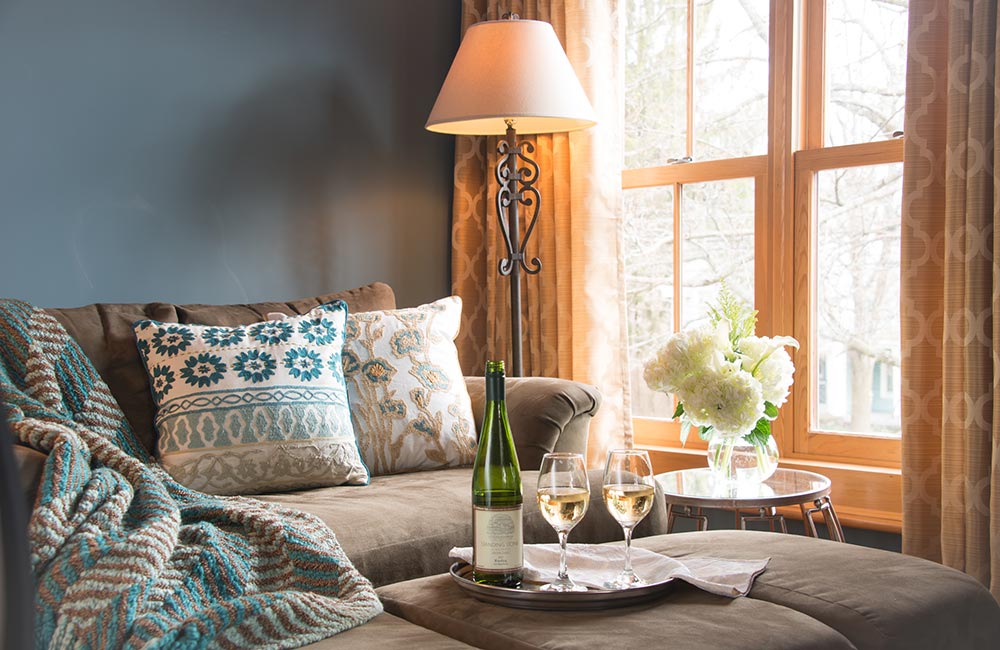 Things to do in the Finger Lakes This Fall
If you want to get away but are worried about maintaining social distancing, rest assured that your health and wellbeing (and ours!) is at the forefront of everything we do here at our Finger Lakes Bed and Breakfast. The Finger Lakes area certainly has the potential for large crowds, but with New York's travel restrictions in place and the general goal of the populace to keep COVID-19 infections down, that's not what we're seeing.  Moreover, there are so many things to do in the Finger Lakes that just don't involve large crowds.
The Finger Lakes is home to 11 long and narrow lakes, each of which is surrounded by beautiful vineyards, glorious State Parks, and plenty of wide-open space to spread out in and enjoy.  This, in sharp contrast to life in the big cities, is one of the biggest draws right now for people looking to getaway.  When you do make the choice to come up here, know that there are plenty of things to do that facilitate natural social distancing.  Here are a few of our favorites:
As you can see, the Finger Lakes Region is a truly wonderful destination, even in the midst of the pandemic.  Visit our Finger Lakes Bed and Breakfast this fall, and let us take care of you in style!  Book your perfect fall getaway today!