What better way to get the true flavor of the area than to actually go tasting along the Finger Lakes Cheese Trail! 12 working family farms belong to the trail and each one creates its own unique brands of artisanal and farmstead cheeses. To enjoy the full experience, a visit to the individual farms is ideal, but every summer, you can get enjoy a sampling of the local cheeses and learn about the farms at a special weekend fest.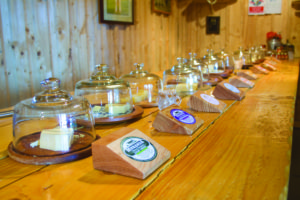 The Finger Lakes Cheese Festival, billed as a "Family and Foodie Day at the Farm," will be Saturday, July 25, 2015. All the creameries on the Cheese Trail will be in one place to answer questions, convey information and offer samples. Visitors can take a self-guided farm tour, watch a demo on cheesemaking, learn the best cheese and wine or beer pairings, try goat milking and enjoy a cooking-with-cheese seminar. And of course, you can taste the exquisite cheeses produced by the individual farms. A hayride and live music add to the festive family-picnic feeling. For those who would like to take home some of the local products, there'll also be a cheese and farm market.
Finger Lakes Cheese Festival
Saturday, July 25, 2015
10:00 a.m. – 5:00 p.m.
Sunset View Creamery
4970 County Road 141, Odessa
The array and quality of cheeses produced by the local farms is quite extraordinary. A variety of cows, as well as goats, supply milk the farms use to create their own specialty flavors and types of cheeses. Some also produce yogurts, spreads or gelatos. You may want to plan several days for touring and tasting!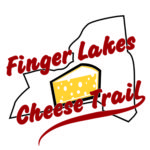 11 of the farms on the Finger Lakes Cheese Trail are open for tours; six year-round with regular hours, and the others with either irregular or seasonal hours. A visit to the Cheese Trail's website will provide a listing of specific days and hours tours are available.
If you go touring and purchase cheese along the way, be sure to also stop by one of the Cayuga Lakes' wineries to pick up a bottle of wine. Then you can head back to the Inn for an impromptu happy hour on the patio, toasting another great day in our beautiful area.