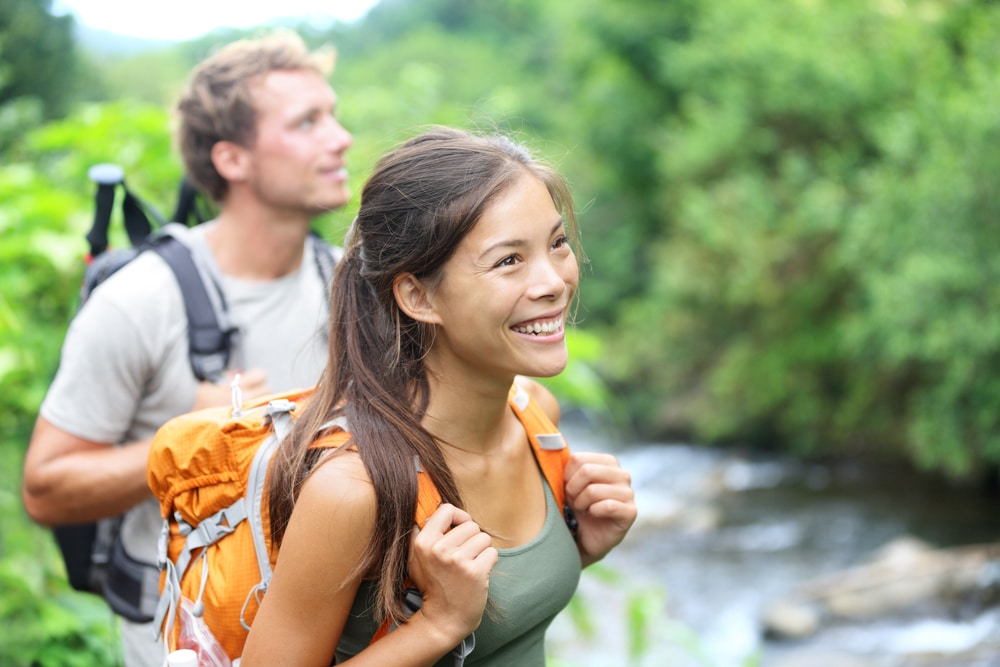 Due to the unique landscape in this part of NY State, exploring the beauty of the region at these Finger Lakes State Parks in summertime is truly a treat. From majestic waterfalls cascading down breathtaking rock formations and deep and clear lakes to lush trails through forests and stunning vistas over gorges in mountainous terrain. The diversity of the wilderness here is vast and worth every minute of outdoor adventure.
The Finger Lakes State Parks are a perfect place to take in all this beauty by trail, bike, or boat. The Finger Lakes National Forest is more than 16,000 acres of protected land with interconnecting trails through woodlands, ravines, gorges, and pastures. Thankfully, this State Park natural area is just over 10 minutes drive from our Finger Lakes Bed and Breakfast. You'll also be close driving distance to many of the other Finger Lake State parks on your stay with us.
The Inn at Gothic Eves is nestled in the quaint small town of Trumansberg NY between the Cayuga and Seneca Lakes. When you choose to stay at our Finger Lakes Bed and Breakfast, you'll be set back in a quiet neighborhood of this charming town, close enough to lovely dining options and coffee shops, and the perfect distance for scenic drives out to these Finger Lakes State Parks. Check out our summer availability and book your next amazing vacation with us today!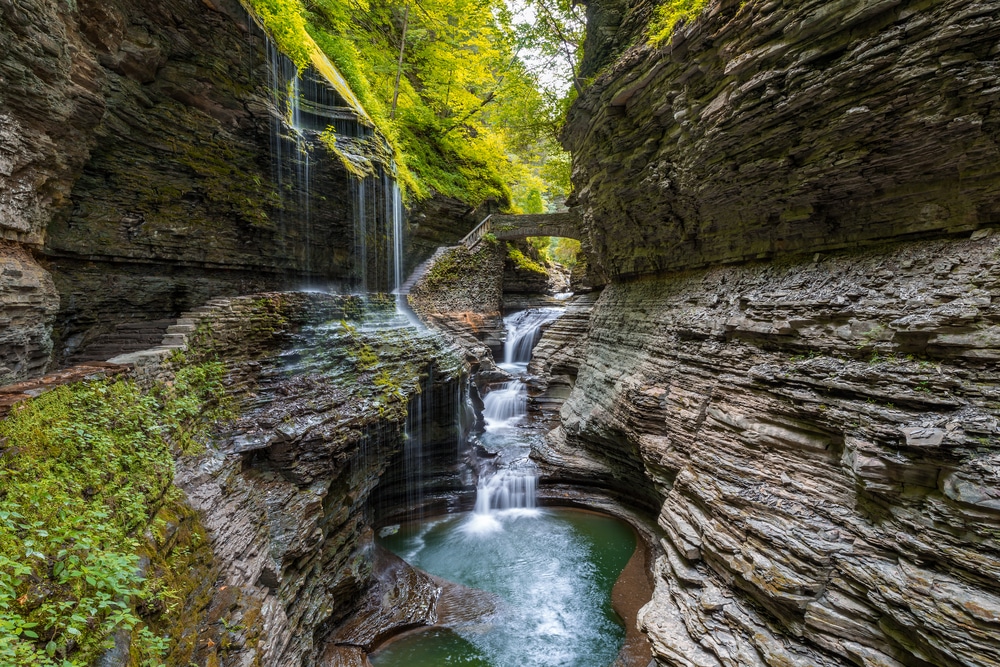 Check out these Finger Lakes State Parks to Visit This Summer
If you're coming in from one of the bigger cities, you'll be completely charmed by this area of Upstate NY. You can immerse yourself in nature, fresh air, and quiet solitude of the countryside. Planning a day to explore one of these Finger Lakes State Parks is a must!
Here five Finger Lake State Parks to add to your itinerary:
Taughannock Falls State Park: This state park is so close to our Finger Lakes Bed and Breakfast, it almost feels like it's in our back yard. Which is pretty impressive considering that Taughannock Falls is a 215 foot waterfall that brings visitors from all over the country. Plus amazing trails for hikes, swimming beaches, boat rentals, and nature viewing.
Finger Lakes National Forest: Also just minutes from our Finger Lakes Inn, this national forest area is a hiker's paradise with more than 900 miles of maintained trails including segments of the Appalachian National Scenic Trail. It's a lovely space for birdwatching and hunting for native plant species.
Watkins Glen State Park: You'll love the 30 minute scenic drive out to one of the most famous Finger Lakes State Parks. It's known for its spellbinding waterfalls. Trails wind under and around cascading water from unique rock formations with caves and natural bridges. Plan on spending a full day here out in the splendor of the Finger Lakes landscape.
Sampson State Park: On the Eastern Shore of Seneca Lake, you'll find one of the Finger Lakes State Parks that sits on the waterfront. Most visitors to this 2,000 acre park spend the day on the water, kayaking, canoeing, or boating. The sandy beach area is a great spot to chill out and take a dip in the fresh, clean lake.
Robert H. Treman State Park: If you're a waterfall fan, then this is one of the best Finger Lake State Parks for you to plan a visit. It's home to Enfield Glen, a deep, narrow gorge surrounding Enfield Creek. You'll encounter 12 brilliant waterfalls, and even come to a swimming area flanked by cascading falls. This Finger Lake State Park is best in summer, winter makes the trails too dangerous to traverse.
Please, as always, we would love to help you plan the best vacation as a guest at our Bed and Breakfast, if you would like recommendations, directions, or help with reservations, let us know.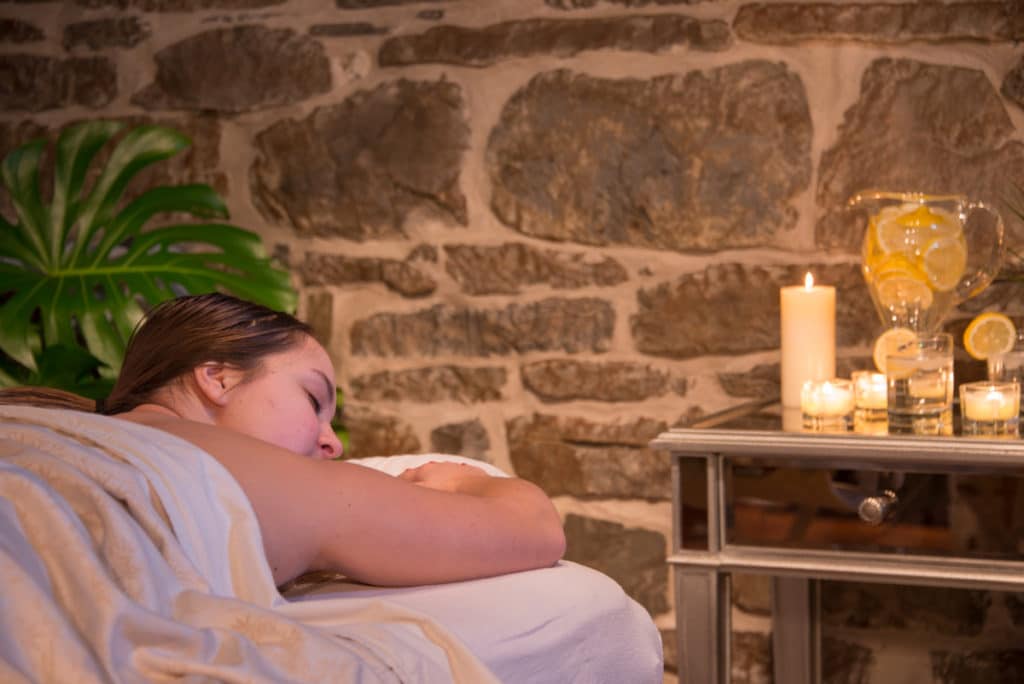 The Spa at our Finger Lakes Bed and Breakfast is Divine
The day after exploring the majestic beauty of the Finger Lakes State Parks of the area, you'll want to spend some time at our amazing Day Spa at our Finger Lakes Bed and Breakfast. It's a full service spa for massage, sauna and hot tub, energy work, and crystal therapy. When you're a guest at our Inn, you'll want to take advantage of our spa package add-ons to your stay. Our current special pairs a five-night stay with a couples massage option.
From our stunning garden grounds, meticulously maintained guest rooms, and bountiful breakfast service, a stay at our Finger Lakes Inn is divine. Pair that with in-house spa services and it's no wonder that we have guests return year after year for their weekend getaways and romantic vacations. This summer, especially after the year we've had, you deserve it. Check our availability and book with us today!