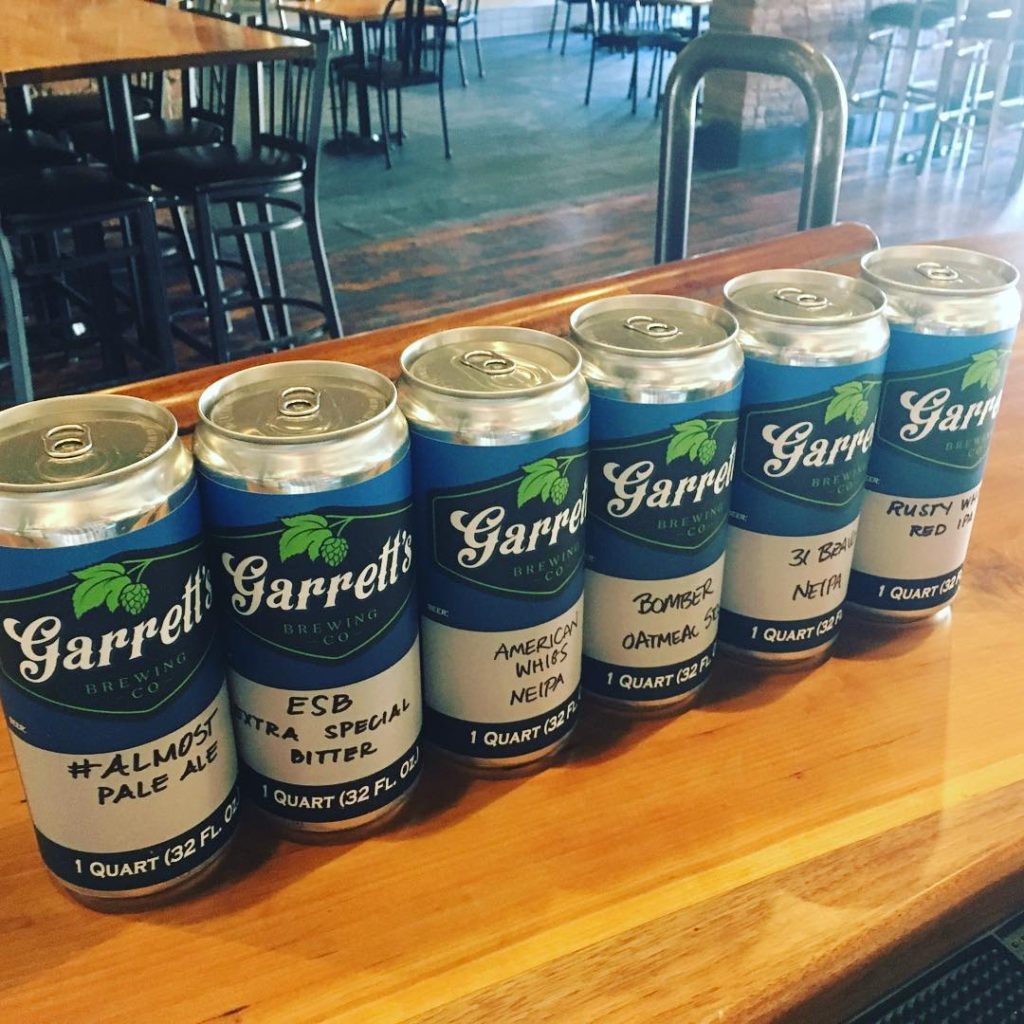 "Keep it clean!" The motto for brewing beer and the new Garrett's Brewing Company in Trumansburg. It is rare to find a company that takes the time to care about the quality of both content and appearance but Greg Garrett, the owner and beer whisperer of Garrett's does it all.
The Origins of Garrett's Brewing
As the story goes Greg got into brewing beer in 2012 when he was given a home brewing kit as a Christmas gift from his new sister and brother-in-law. Since 2012 Greg has expanded his interest in brewing beer to where we are today with the opening of his own brewery! With the help of his wife, Crystal Garrett who serves as accounting wizard, and KeriAnna as brewers assistant and bartender the main team is assembled.
Through Greg's work as a builder, working all around the Ithaca area and New York state for 13 years, he made many friends, many who assisted in renovating the space formerly but nevermore known as the Rongo where Garrett's sits as well as creating the online presence for the business.
Beer, Beer Over Here!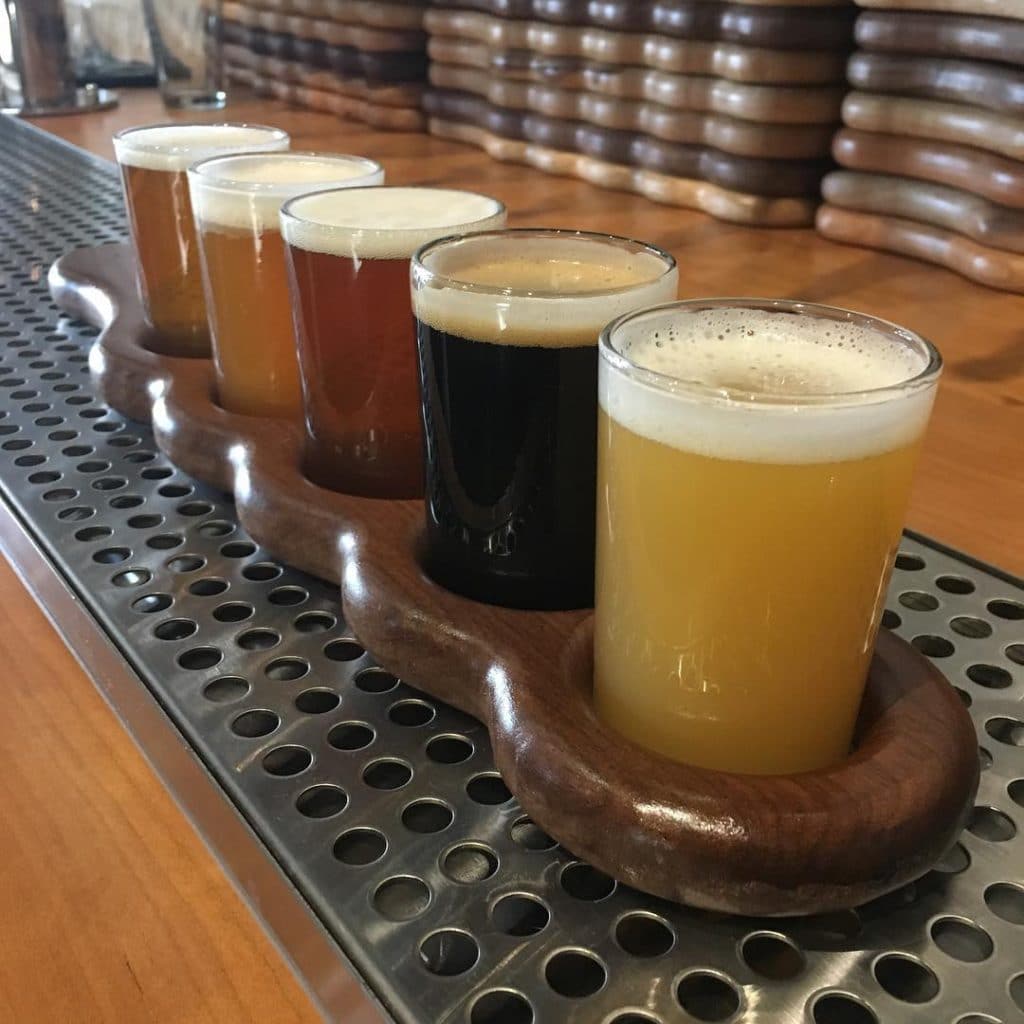 At the center of any small business is one person pursuing a passion. The beer he brews reflects the time and effort it has taken to reach this place. The IPA 31 Bravo is in honor of his time serving as Military Police. American Whigs, another IPA, is in homage to the founding of this country. And those inspired by the brewing mishaps: #almost reflects the mistake they made that ended up being the most popular. Not much of a mistake after all.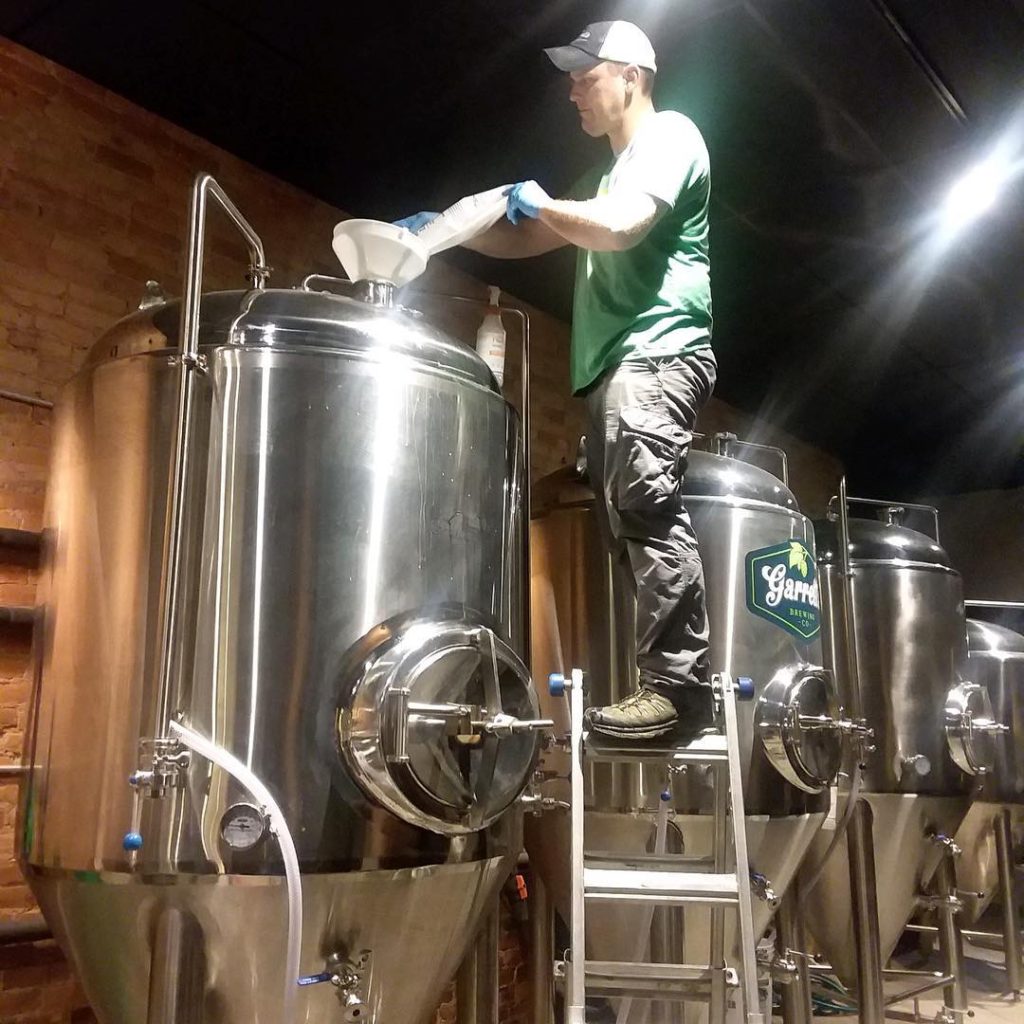 With Garrett's Brewing in Trumansburg the community gets another gathering place with some delicious beer, and allows someone else to live their dream.
In addition to great beers they have created a welcoming space that is bright, clean and comfortable with lots of seating options between the bar, tables, and leather lounge chairs by the windows. Never stand again while drinking beer!
Ingredients for a great Tburg night: pizza from New York Pizzeria, good friends and/or family, Garrett's beer, and maybe some card games. Or just stick with the drinking. Take out from New York Pizzeria, Main Street Market, Atlas Bowl or Wok This Way and bring to Garrett's to pair with their yummy beer. 
Engaging with the Community 
The brewery provides a great atmosphere and space to house events. They can bring crowds of locals beyond their regulars when they host special events. 
For Halloween they hosted an adult costume party the day after Halloween so the parents could come out, with live music performing some spooky songs. 
In January they hosted a fundraiser for wildlife and firefighters in Australia that raised over $4,000 in one night. 
Updates
Since the initial opening Garrett's has expanded and keeps a rotation of different beers available as well as a local hard cider for those that do not drink beer. The cider is typically either Black Diamond Cider's "Jaywalker" or Kite & String's "Northern Spy", both delicious semi-sweet, crisp ciders. Garrett's maintains their tried and true beers: "#almost" (American Pale Ale), "American Whigs" (NEIPA), and "Extra Special Bitter" (ESB. English Special Bitter) with a revolving list including their Bomber Oatmeal Stout, "Black Void" (a Schwarbizer dark lager), "Illumination" (Italian Pilsner) and "P's & Q's" (Maibock Lager). Don't forget those NEIPAs "31 Bravo" and "Drink the Juice"!
Some days they feature live music such as the Notorious Stringbusters, Glacial Erotics, TOiVO, and Andy Knapp & the Astrocats.
Visit Garrett's at 1 West Main St. in Trumansburg open Wednesday – Thursday 4-9pm, Friday 3-10pm, Saturday 12-10pm, and Sunday 12-7pm. Just a short walk up from our Finger Lakes Bed & Breakfast.