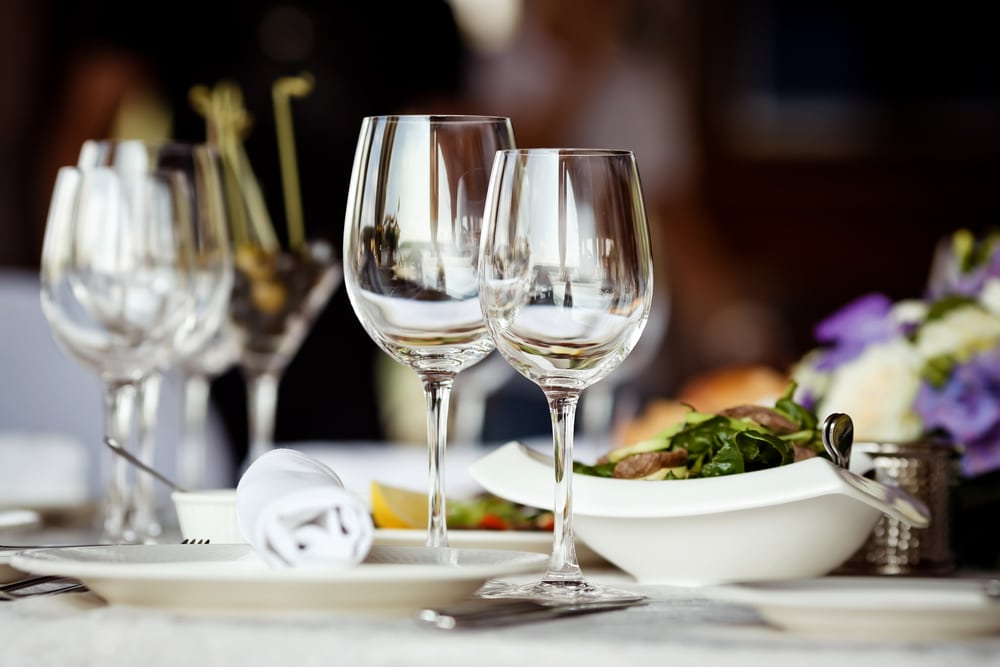 We're so fortunate to have one of the best restaurants in the Finger Lake region—Hazelnut Kitchen—within walking distance from our Inn. The atmosphere is casual and welcoming, with an airy-open kitchen while still focused on fine dining and impeccable service. It's the perfect combination of dining styles and phenomenal modern flavors for an excellent culinary experience.
In fact, Hazelnut Kitchen holds the number one spot on TripAdvisor as the best restaurant in Trumansburg, NY. The five-star reviews call to the focus on farm-to-table dining and spectacular service. The seasons drive the ever-changing menus, and they consistently strive to showcase produce and proteins supplied by local farmers. They offer a tasteful selection of wines from around the globe and highlight some of our favorite Finger Lake wineries.
As a guest at our Fingerlakes Bed and Breakfast, you'll only be a quick five-minute walk to a spectacular meal at Hazelnut Kitchen. It's our favorite restaurant to recommend to those who stay with us, especially for those interested in a romantic dinner for two. Wholesome and nourishing food is something we care a lot about at the Inn at Gothic Eves. We treat all of our guests to a lovely breakfast each morning, full of farm-fresh ingredients, many of which come directly from our garden.
Join us at one of the best places to stay in Upstate, NY, and book your next getaway today!

Hazelnut Kitchen: Best Restaurant near our B&B
Hazelnut Kitchen sits directly on the Main Street in Trumansburg, a bright blue building framed by a classic awning and delicate white curtains in the windows. Inside, a warmth from exposed brick and a bustling kitchen line create a welcoming atmosphere for all diners. Thankfully, the restaurants in the Finger Lakes are back to seating indoors, but Hazelnut Kitchen is still offering food for take-out. Some of our guests still prefer to order to go and enjoy back at the privacy of our Inn.
The seasonal menu at Hazelnut Kitchen features ingredients from local farms. We often hear particularly glowing reviews from those who eat vegetarian; you won't be disappointed with the meatless options here. Order the "Let the Kitchen Decide" menu item at the Hazelnut Kitchen if you're an adventurous eater. The talented chef will pick from the freshest ingredients on hand and put together a special dish just for that evening.
You'll want to make a reservation (or allow us to do that for you) as the cozy Hazelnut Kitchen dining room can fill up fast!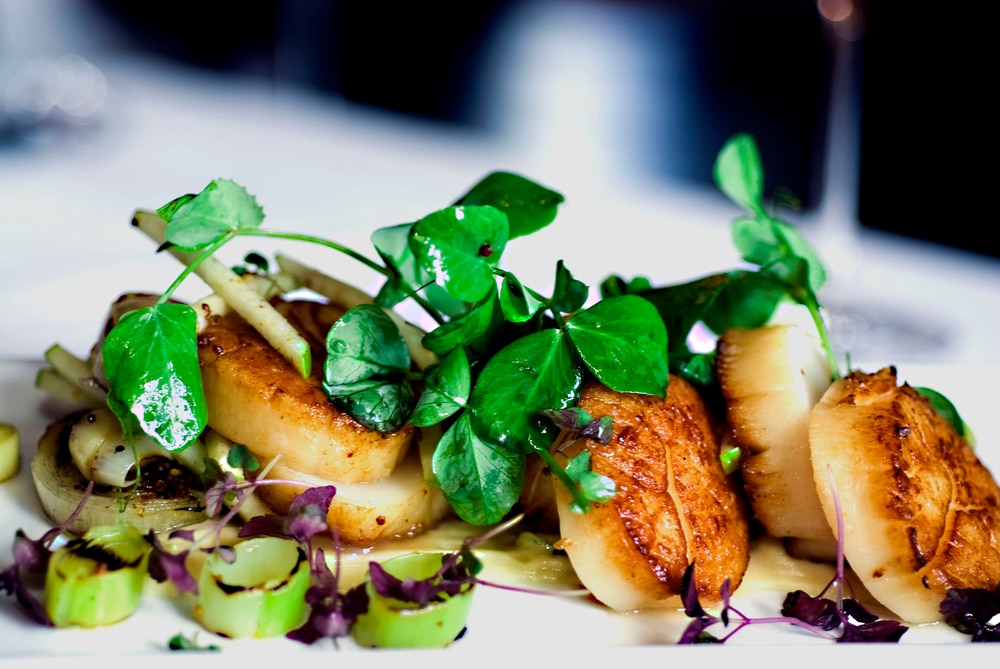 A Date Night at These Finger Lakes Restaurants:
Here are a few more of our favorite restaurants in the Finger Lakes area for dining out on the town.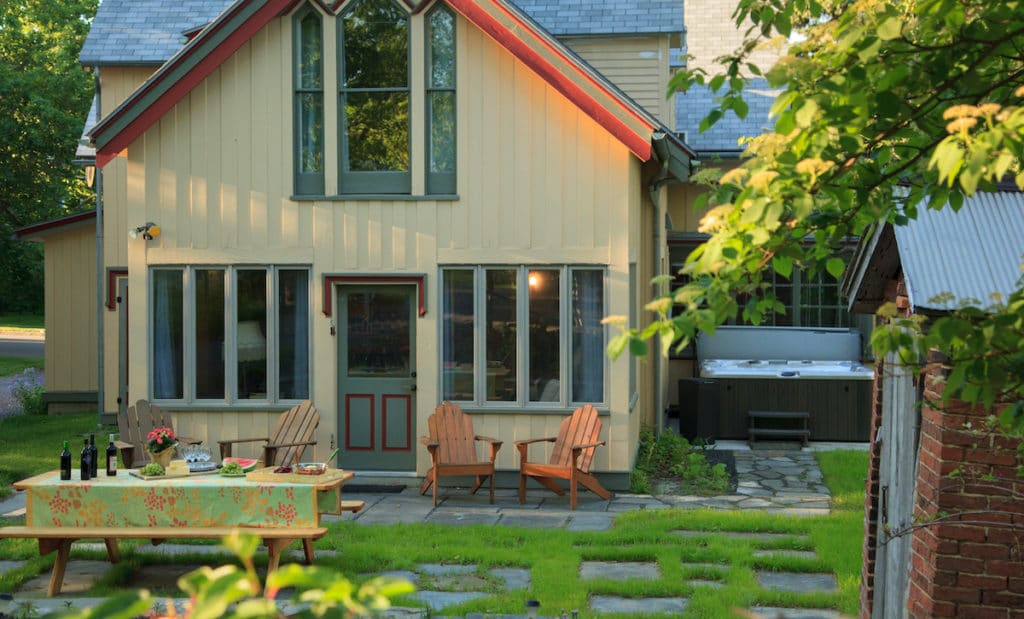 Romantic Lodging in the Finger Lakes
When planning a vacation to the Finger Lakes area, dining out is all part of the fun. We recommend that all our guests plan a meal at Hazelnut Kitchen on your visit with us. After all, it's one of the best restaurants in the entire Finger Lakes region. As a guest at our Finger Lakes Bed and Breakfast, we're happy to help with reservations—just let us know.
Each morning on your stay with us, join us for an organic, home-cooked breakfast. We feel it's the best way to start your day: fresh coffee or tea, baked goods, and farm-fresh egg dishes. We utilized the bounty of our surroundings, even our own garden on the property, and often visit the Trumansburg Farmer's Market for ingredients. We can't wait to host you at our kitchen table. Check our availability and book your stay today!