Sometimes when you go on vacation it's fun to forgo your routine for a few days. But maybe you're planning a longer stay or just need a regular exercise practice to keep balanced.
Here are a few recommendations to stay active while you stay in Trumansburg.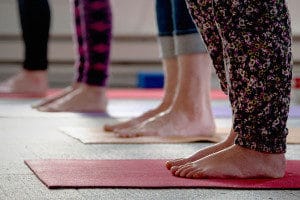 Offering yoga classes, workshops and teacher training. Lakshmi Living Arts believes in "Education, spiritual practices, and personal guidance" to reach your highest calling.
Their drop-in class rate is $18 and they have classes Tuesday through Saturday mornings. Visit their website for a full list of services.
We like Lakshmi because they provide a serene space with seasoned yoga instructors. You don't need any equipment just dress appropriately – no need to bring a yoga mat. Lakshmi is easy to get to, just 1/2 a mile south of the inn.
Gain access to our local gym by asking Rose for her fob and paying $3 when you go! The gym is open 24 hours a day (but don't try to reach Rose in the middle of the night for the gym fob  😛 Please ask during the day and she will let you keep it for the duration of your visit ) and offers a fully equipped gym with "cardiovascular machines, weight machines, free weights, and a functional training area for personal workouts and stretching". What more could you need? Just a short walk down Main St. in Trumansburg. Head out in the morning and be back in time for breakfast!
They also offer yoga classes but you must pay additionally for them beyond the $3.
T-Fit is so convenient and clean. A really great facility that we enjoy using when we have time.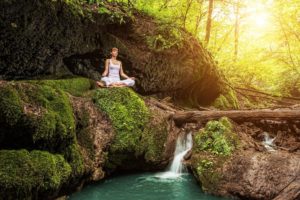 Recently renamed from Hidden Door Yoga & Dance, they offer classes in the morning and evening in yoga, pilates and belly dancing Monday through Thursday, and mornings on Friday and Saturday. Visit their website for the full schedule.
The studio is walking distance from the inn. Rachel is the curator of the collective and is very experienced. She teaches people to be yoga teachers – so you're in good hands.
Rose has taken classes both with Rachel and at Lakshmi and believes in the work they do.
If you attend a yoga class just go in and act like you know what you're doing and the locals will welcome you! They love meeting new people.
Stay Active in The Great Outdoors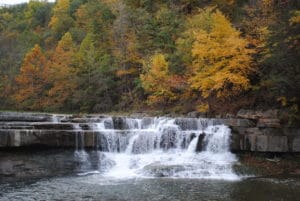 Walk or Bike through the residential streets of Trumansburg for a relaxing time.
Taughannock Falls Rim Trail & Gorge Trail are just down the road from us and a must-see if you are visiting! The trails are open year-round so you can stay active even in wintertime. 
The Black Diamond Trail starts at the top of the Taughannock Gorge trail and will take you all the way to Ithaca if you let it.
Stay at our Finger Lakes Bed and Breakfast
The Inn at Gothic Eves is open year-round and offers 8-guest rooms all with either a queen or king-size bed and private bathroom. Each room is expertly designed by owner Rose Hilbert and no two rooms are the same. Cozy up with a gas fireplace in the Chardonnay, Seneca or Cayuga Suites, or indulge in a soak in Pinot Suite's Jacuzzi tub. Each room comfortably accommodates two people with luxurious linens and custom-designed showers. Some guest rooms have heated bathroom tile for extra comfort.  
Stay Active with your Mindful Practices
We will soon be launching a daily morning practice to get us moving and focusing on the present moment. Join us every Friday and Saturday mornings for a free energizing tune-up with the simple yet powerful tools of Energy Medicine. Open to all ages – locals and inn guests alike. This is great for anyone interested in improving your life and the lives of those around you! We take you through a morning practice that can be a great tool for you and your family.
Stay tuned for the start date and more information!