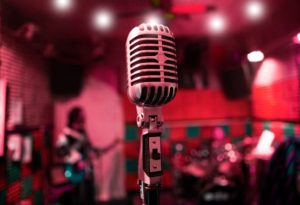 There is little doubt that the Finger Lakes is one of the best places to be during these warm and sunny summer months. From hiking, biking, and chasing waterfalls, to cultural celebrations and tasting some of the world's most renowned wines, the Finger Lakes Region has a draw for every traveler. The Inn at Gothic Eves, centrally located between Seneca & Cayuga Lakes and their corresponding wine trails, is the perfect place to base your getaway. Our luxury accommodations, private and spacious grounds, and excellent hospitality will make this a vacation to remember.  Book your room at our luxury Bed and Breakfast in the Finger Lakes today.
Summer Concerts in the Finger Lakes, New York
There's no question that of the many summer concerts in the Finger Lakes each summer, the Grassroots Festival in Trumansburg is the most popular. This incredible festival has a big reputation for bringing world music and culture to new audiences and is one of the most celebrated parts of summer in the Finger Lakes.  We're already full for the event this summer, but we still have openings for Culture Camp the week prior. Culture Camp is an extraordinary opportunity to immerse yourself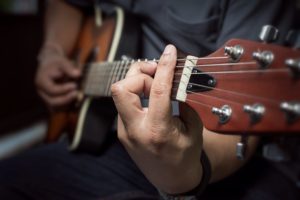 in music and dance, with themed nightly dinners and dances for your entertainment and celebration. There's nothing else quite like it, and it serves as a wonderful way to kick off your time in the Finger Lakes region.
If you miss the Grassroots Festival or Culture Camp this year, there are still plenty of musical opportunities throughout the summer. Live music and local bands can often be found at local bars and wineries on Friday and Saturday nights. June is also when the famed Porchfest takes place in the Finger Lakes. It's the perfect opportunity to stroll through town, enjoying the sounds freely flowing from local musicians stationed on Old Victorian Porches. Trumansburg's Porchfest is taking place on June 15, 2019. Beyond that, here are a few more of the best summer concerts in the Finger Lakes region:
Whether you come here exclusively for the music or are just looking to fill your downtime in the Finger Lakes, these summer concerts are an ideal way to experience the culture of the region. Ask our Innkeeper at our Finger Lakes Bed and Breakfast for more information, and come enjoy the sounds of summer with us. Book your room at our luxury property today!