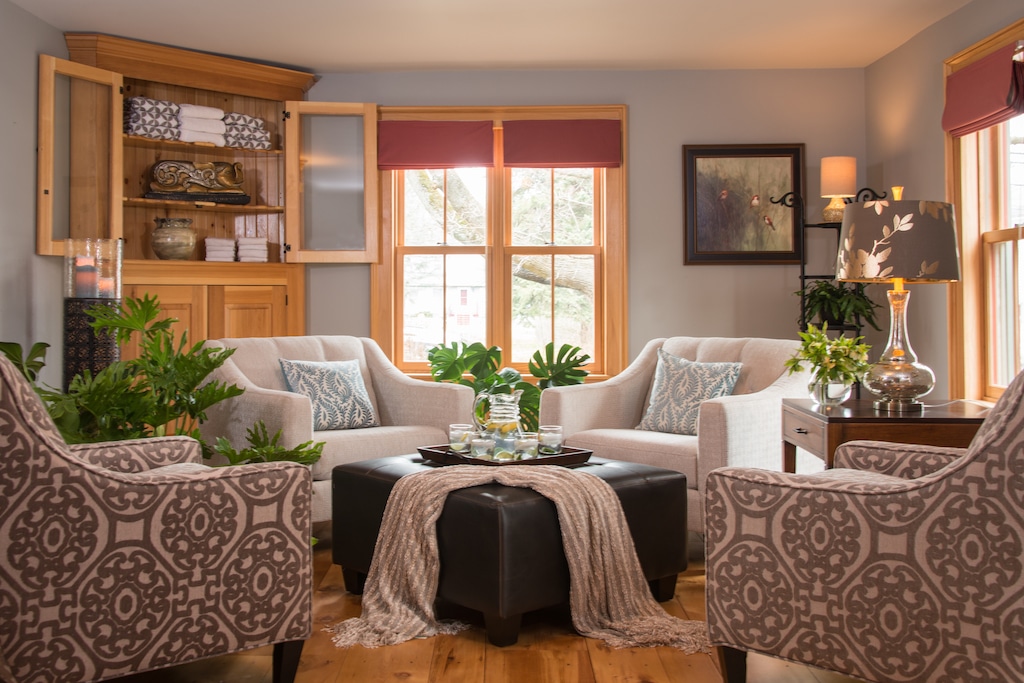 We're already looking ahead to winter, which happens to be one of the coziest times to visit our Upstate New York spa on-site at our Finger Lakes Bed and Breakfast. Imagine waking up at your own pace in a quiet and private guest room. Heading down to a thoughtfully prepared and wholesome breakfast with seasonal ingredients, served with hot coffee and fresh juices. Nourish your body first, then nourish your soul with a relaxing massage, body treatment, or energy healing session. 
The Spa at Gothic Eves, a top-rated Upstate New York spa, offers a deluxe experience that indulges the senses, starting from the moment you enter. The beautiful floral arrangements, tranquil atmosphere, and serene decor warmly greet guests to our peaceful waiting area. Our calming massage and treatment rooms are welcoming spaces where guests can relax and unwind. Our state-of-the-art sauna provides a rejuvenating experience, especially during the colder months. Any of our relaxing spa treatments are a worthy addition to elevate your stay at our Finger Lakes Bed and Breakfast.
Our Finger Lakes Bed and Breakfast offers guests their choice of eight guest rooms, each offering its own private retreat and access to our incredible range of amenities. Six of these guest rooms are in the Main House, with the remaining two in the separate and more private Potter House located directly upstairs from our Upstate New York spa facilities, so consider booking the Cayuga or Seneca Suite if you're planning on making relaxation your focus. Each of our rooms comes with a king or queen bed, and some come equipped with fireplaces and jetted jacuzzi tubs. Book your room today! 
Plan an Upstate New York Spa Retreat this Winter
Our Upstate New York spa is the ideal retreat to relax and reset during the chilly winter months. Better yet, as an overnight guest at our Finger Lake Bed and Breakfast, your room is just steps away from the spa. After a massage or body treatment, you can return to your room for a much-earned nap or soak in a jacuzzi tub (choice suites). We all need something to get us through the hectic holiday season, and this can be a gift to yourself! 
Here's a list of our offerings at our Upstate New York spa: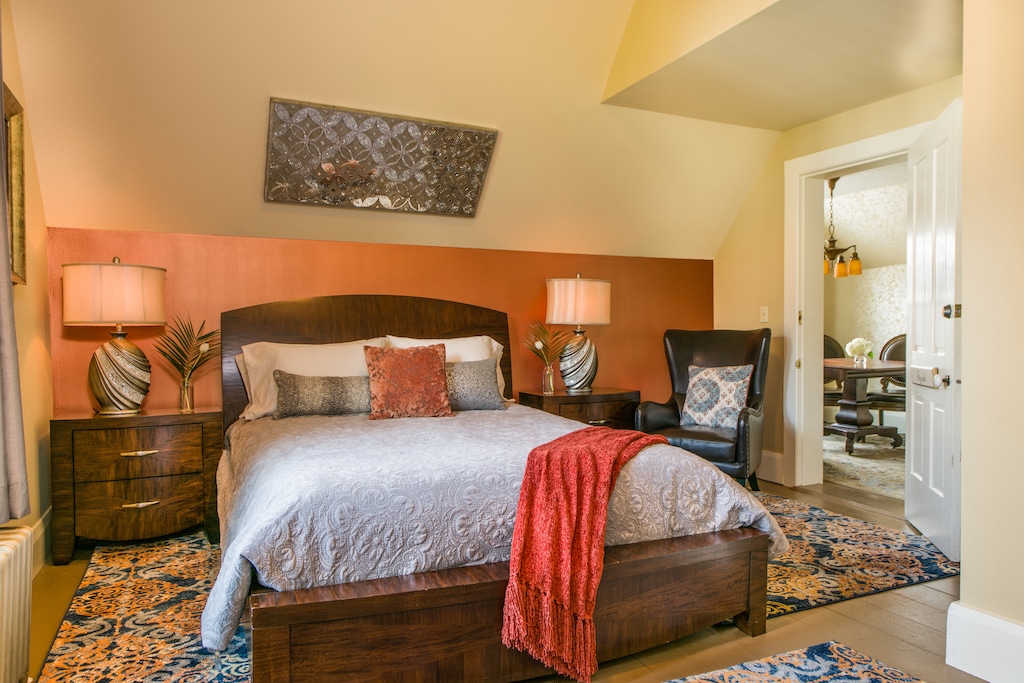 Luxurious Lodging at our Finger Lakes Bed and Breakfast
For those seeking an Upstate New York spa retreat, the best way to indulge and relax is by planning a more extensive getaway and staying at our Finger Lakes Bed and Breakfast. Book your spa massages, body treatments, and energy healing sessions, knowing that your getaway doesn't end with your appointment but continues as you settle into one of our elegant guest suites with high-end fixtures, furnishings, and spacious en suite bathrooms. You'll have everything you need to reset and refresh! 
Our luxurious Finger Lakes Bed and Breakfast is also in the ideal location to explore all of the romantic wintery things to do in the Finger Lakes region. Bundle up for a day of snowshoeing or sledding, enjoy a cozy indoor wine tasting with the icy vineyards as your backdrop, and indulge in some of the best restaurants around town. Or, for those who would instead hibernate in your guest room, you'll enjoy the privacy and quiet that only our quaint Inn can provide. 
The best wintertime add-on package is our "Hot! Hot! Hot!" option. Available from November 1st through the end of April, this package ups the wow factor of a stay at our Finger Lakes Bed and Breakfast and includes the most popular treatment at our Upstate New York spa. Keep an eye on our social media channels for upcoming specials and events here: Facebook & Instagram. We can't wait to pamper you at our spa and B&B; book your room today!