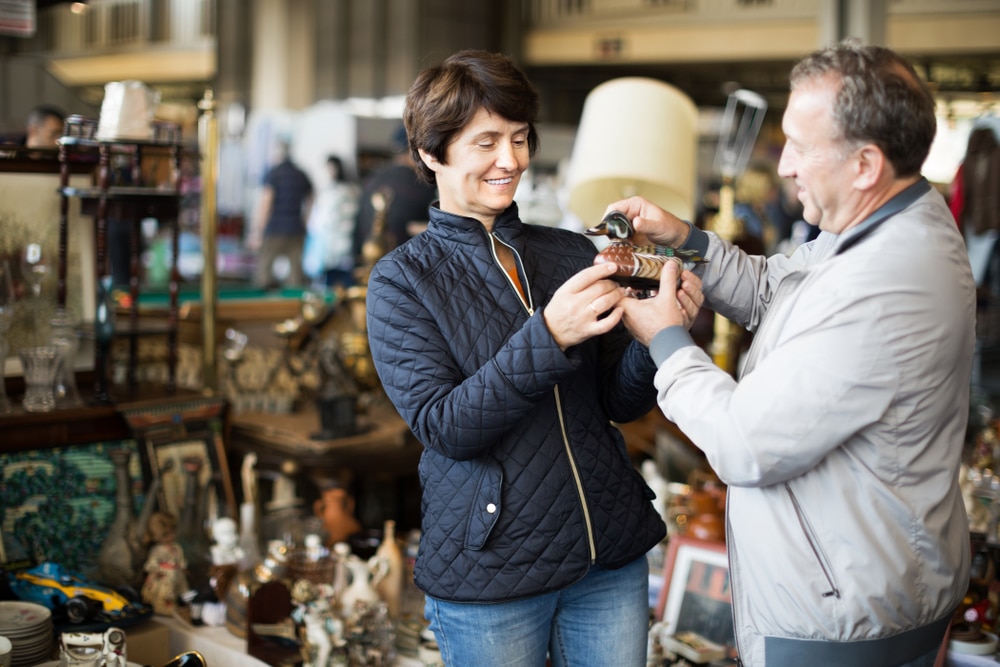 A favorite activity for visitors to Upstate New York is antiquing, and our area is filled with shops and boutiques for fantastic finds! One of the most popular places for treasure hunting is Found in Ithaca—a multi-dealer antique and vintage marketplace. The shop hosts more than 45 dealers who have assembled a rotating array of hand-picked, beautifully displayed items that include everything from furniture, jewelry, apparel, art, books, and knick-knack collectibles. You never know what you'll find at this 7,000-square-foot converted office space to add to your collection! 
Found in Ithaca is just one of the many antique shops in Upstate New York. You'll also find fun flea markets to peruse and quirky curated vintage stores for a lovely outing shopping with your partner or friends. Ithaca is a charming petite city known as the home of Cornell University, for its burgeoning art and culinary scene, and beautiful urban nature areas. You'll discover so many great things to do in Ithaca on a day trip—filled with shopping, dining, and sightseeing.  
For those planning a getaway to Upstate New York, our luxury Trumansburg Bed and Breakfast is the ultimate retreat just about 20 minutes from all the best things to do in Ithaca. Whether you want to spend your days hunting for antiques at Found in Ithaca or discovering the best restaurants—you'll have an elegant guest room awaiting your return at Inn at Gothic Eves. As an added bonus, we'll also take care of your breakfast for a wholesome meal with seasonal ingredients, healthful preparations, and fresh French press coffee. We can't wait to host you! Check out our upcoming availability and make a reservation today.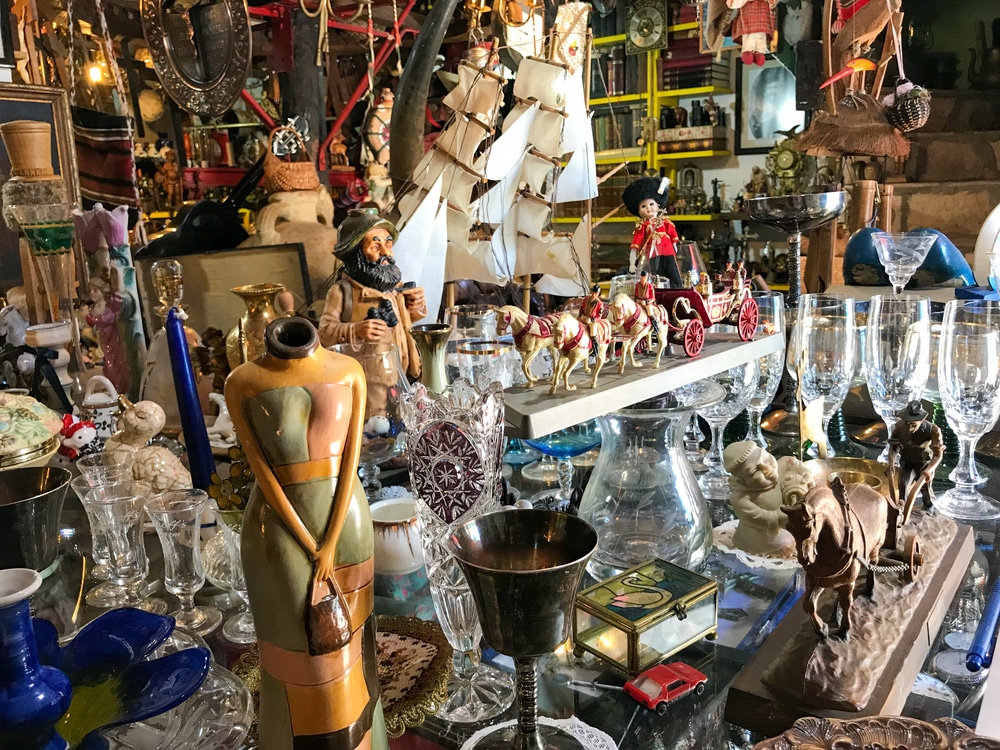 Antiquing in Upstate NY: Found in Ithaca & More
Antiquing is such an excellent pastime for romantic getaways, couple's trips, or girlfriend retreats. You never know what you'll find on the packed shelves at Found in Ithaca or the other fantastic shops in Upstate New York. Hit the shops, dine out, and maybe even slip in a hike at the Cornell Botanic Gardens—there are so many great things to do in Ithaca. There's also a handful of fun shops to check out in Trumansburg near our bed and breakfast. 
Here's a list of Trumansburg and Ithaca antique shops to check out during your visit: 
As a guest at our Trumansburg Bed and Breakfast, feel free to ask our welcoming staff for directions to places like Found in Ithaca and for personalized recommendations along the way.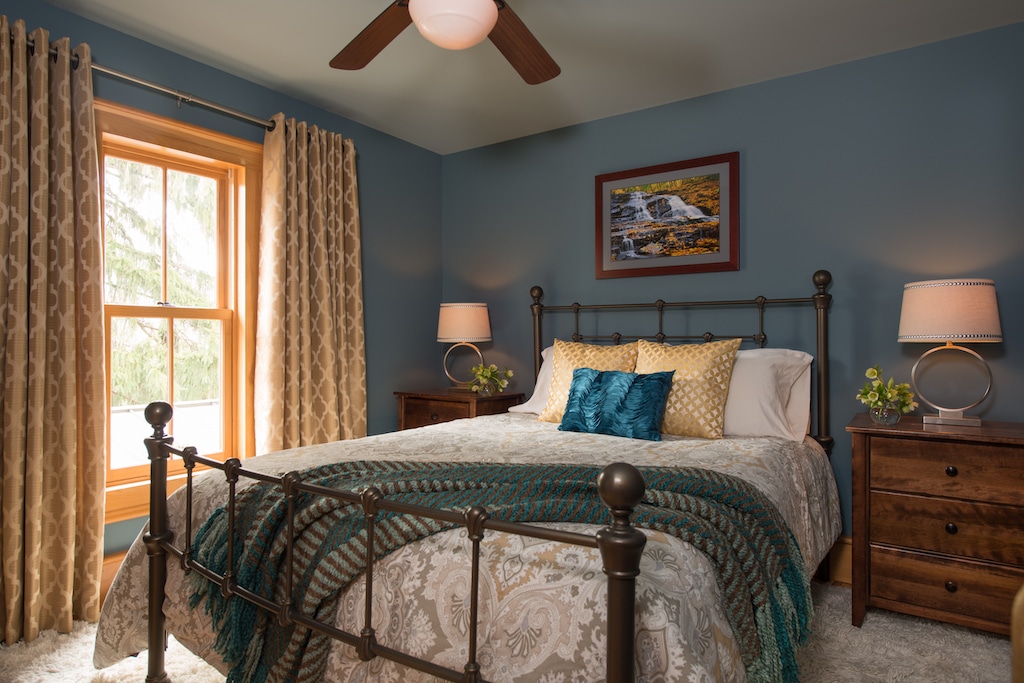 Elegant Lodging at our Trumansburg Bed and Breakfast
After a full day of treasure hunting at Found in Ithaca or the other nearby antique shops, our Trumansburg Bed and Breakfast will be a welcome reprieve. Your beautifully appointed guest suite is equipped with all the modern amenities for a restful and relaxing getaway. Cozy, comfortable beds, seating areas with gas fireplaces, spa-like en suite bathrooms with jetted tubs and steam showers, high-end fixtures, and fine furnishings—you name it! Our rooms are a peaceful oasis tailored for unwinding and reconnecting. 
For those looking to up the relaxation or romance factor, you'll be delighted by our offerings at our on-site Finger Lakes Spa. From couple's massage and body treatments to energy healing and infrared sauna sessions, the Spa at Gothic Eves is a haven of healing. We also offer special morning meditations with our Innkeeper Rose by appointment, and you'll want to keep your eye on our social media channels for upcoming events and workshops (Facebook & Instagram).
There's something magical about making your lodging a unique part of your getaway; unlike large chain hotels, at our Trumansburg Bed and Breakfast, you'll experience personalized and welcoming hospitality, one-of-a-kind guest suites, a delicious home-cooked breakfast each morning, and beautiful spaces to create lasting memories. Start planning your next getaway to Upstate New York, and book your room today!