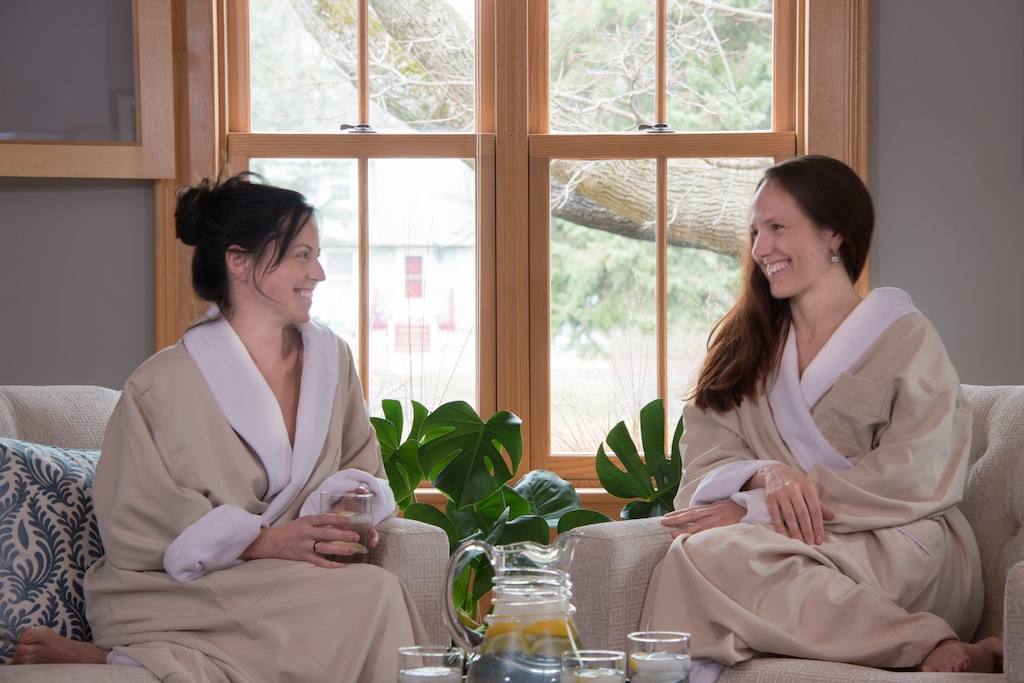 More and more people are realizing the importance of self-care, and a wellness retreat in New York is one of the best ways to center yourself and refresh. The Finger Lakes region in Upstate NY happens to be one of the most beautiful areas, and it's the perfect distance from many larger cities to escape the hustle and bustle of everyday life—especially when you add luxurious accommodations, spa treatments, energy work, and wholesome organic breakfasts into the mix. 
You'll find all of that and more at our Ithaca Bed and Breakfast, set on our lush garden property in the small village of Trumansburg, NY. For those seeking a wellness retreat in New York focusing on energy healing, our owner and Innkeeper, Rose Hilbert, has recently expanded her skills and is a certified practitioner of Eden Energy Medicine. Rose is now offering special classes for inn guests and locals that focus on this style of healing the body from the inside out. These extra perks make your stay even more peaceful! 
Every great wellness retreat in New York begins with a comfortable space to rest, and our nine guest rooms at our Itahca Bed and Breakfast are immaculately designed with relaxation in mind. Each room is calming with a muted palette and opulent touches of designer pieces. At the end of a day cleansing your mind, body, and soul, you'll sink into your big comfortable bed or draw a bubble bath and relish the quiet of our cozy Inn. Now is the perfect time to start planning a retreat to reset before the busy fall and winter season are upon us. Check our upcoming availability and make a reservation today!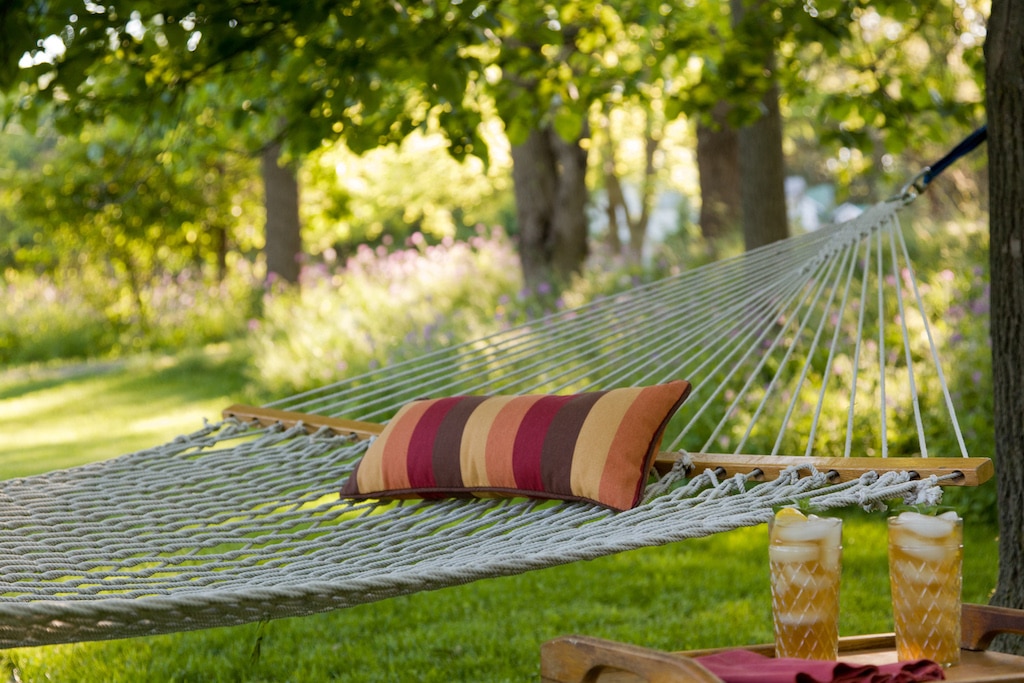 The Best Place for a Wellness Retreat in New York
If you plan to explore a wellness retreat in New York, the Inn at Gothic Eves is an ideal place to start. Our luxury lodging accommodations offer the perfect space for relaxation. You can spend your days soaking in the spa's hot tubs or saunas while experiencing healing work with one of our trained professionals. Here's what you could experience at our Ithaca Bed and Breakfast for your wellness journey: 
Wake refreshed in your beautiful guest suite with only the finest queen and king-size mattresses dressed in sumptuous linens and duvets. The pristine and private en suite baths are perfect for starting your morning routine with a steamy shower. All of our rooms are unique in design and layout; for example, both suites in the Potter House offer fireplaces, sitting areas, cathedral ceilings, refrigerators and microwaves, and flat-screen TVs.
Add on a morning energy routine to your reservation at our wellness retreat in New York to start your day; developed by Donna Eden, a 20 to 30-minute session will ground you, integrate your Yin and Yang energies, and encourage your body to create space for energies to flow and other energy corrections to start your day. Our owner and Innkeeper, Rose, will lead these sessions and help you start your day off on the right foot. 
Next, you'll want to join us for a wholesome breakfast. Our healthful and homemade meals are full of fresh ingredients. Our Innkeeper frequents the nearby local farmers market in Trumansburg and Ithaca to find the freshest Finger Lakes ingredients. You'll love our savory and sweet preparations, fruit courses, and home-baked goods—the best way to start your day! 
After nourishing your body, feel free to explore our garden spaces for self-guided meditations, yoga, or other low-impact exercise. 
The Spa at Gothic Eves is our on-site oasis of relaxation for your wellness retreat in New York, offering massage services (couples or solo), as well as facials, scrubs, and body wraps. These treatments will fully rejuvenate you! Our highly-trained and intuitive professionals. 
Our state-of-the-art infrared sauna uses carbon fiber heaters to emit infrared light that the body absorbs through the skin, allowing for deeper tissue penetration and toxin removal. It's the perfect place to destress, followed by a soak in one of our outdoor hot tubs. 
For those interested in learning more about energy healing, we offer more options at the spa, including individual sessions addressing imbalances and correcting them using the body's nine energy systems. More details on our wellness retreat in New York can be found on our social media channels for specific events and classes; before you book, check our Facebook and Instagram pages.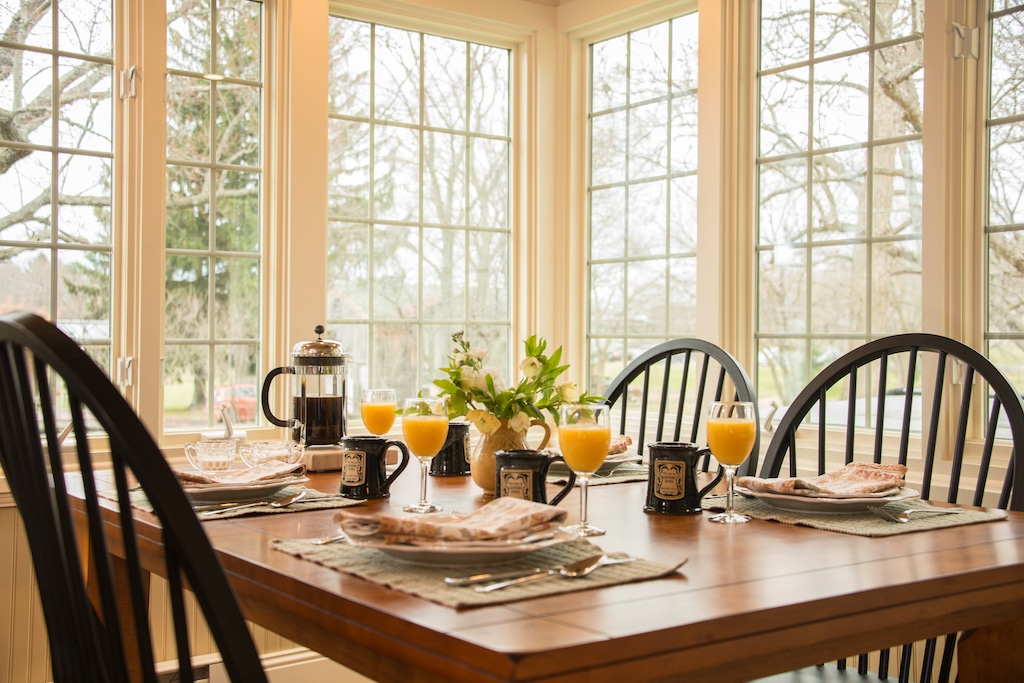 Peace & Relaxation at our Ithaca Bed and Breakfast
 Imagine the feeling of waking up refreshed in your private guest suite, only the peaceful sounds of our garden grounds and a fresh home-cooked breakfast awaiting you in our dining room. We provide light and healthful meals with the ideal nutrients from fresh fruit and veggies to give your body the natural fuel it needs to practice and reset. We source our ingredients from local farms and the Trumansburg Farmers Market whenever possible! You'll even taste some of our own grown herbs and vegetables during your stay.
After your morning meal, the rest of the day is up to you. Explore our grounds, head out to the nearby state parks and forests to connect with nature, explore the Finger Lakes for those who feel peace by the water, head directly to the spa, or even just relish your downtime in your elegant guest suite. The most important part of your wellness retreat in New York is listening to your body and doing what feels best. 
We can't wait to host you and help you connect your mind, body, and soul. Now that you know what a wellness retreat in New York could include at our Ithaca Bed and Breakfast, there's no better time to get your self-care getaway on the calendar. Make this the day that you set aside some time for yourself and book your stay at the Inn at Gothic Eves today!