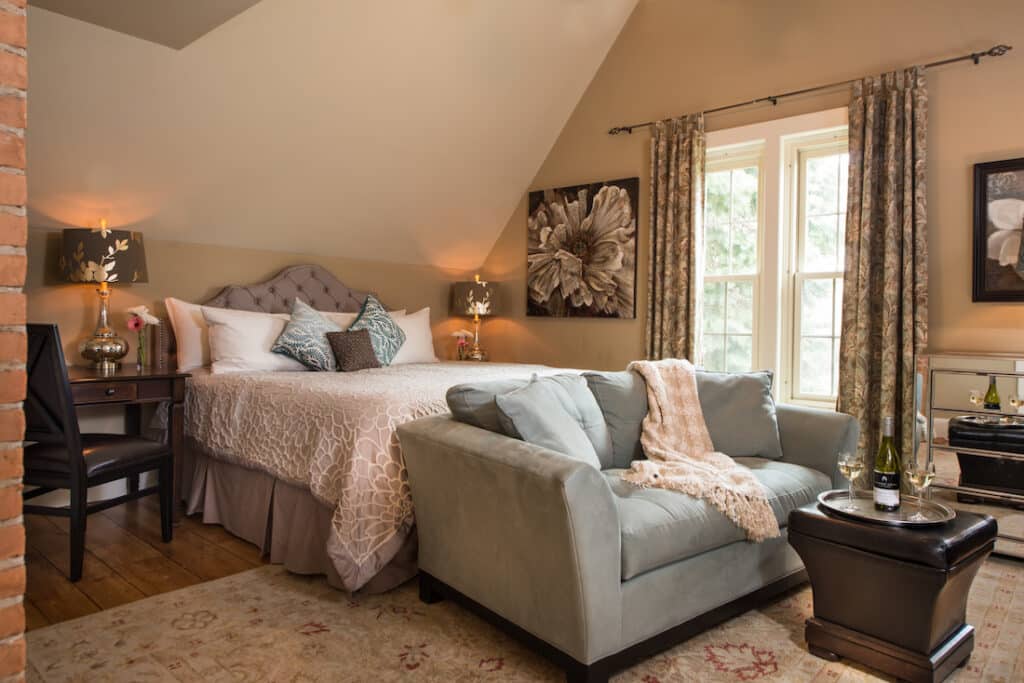 Wintertime in the Finger Lakes is as picturesque as it gets—if we're lucky, a beautiful white blanket of snow comes in late December, and there's no cozier place to stay than our Finger Lakes Bed and Breakfast. From the minute you step inside the warmth of our Inn, you'll instantly see why our cozy guest suites and romantic ambiance brings our guests back time and again for anniversaries, birthdays, special celebrations, and relaxing getaways to destress.
For those who love exploring outside during the crisp winter days, there are also so many fun things to do in the Finger Lakes region. Bundle up for a good old-fashioned romp in the snow or hit the nearby cross-country skiing trails! When it's time to retreat inside, we'll be awaiting your return with fires lit and warm beverages. Join us in one of the most beautiful seasons at our Finger Lakes Bed and Breakfast! Book your next getaway today.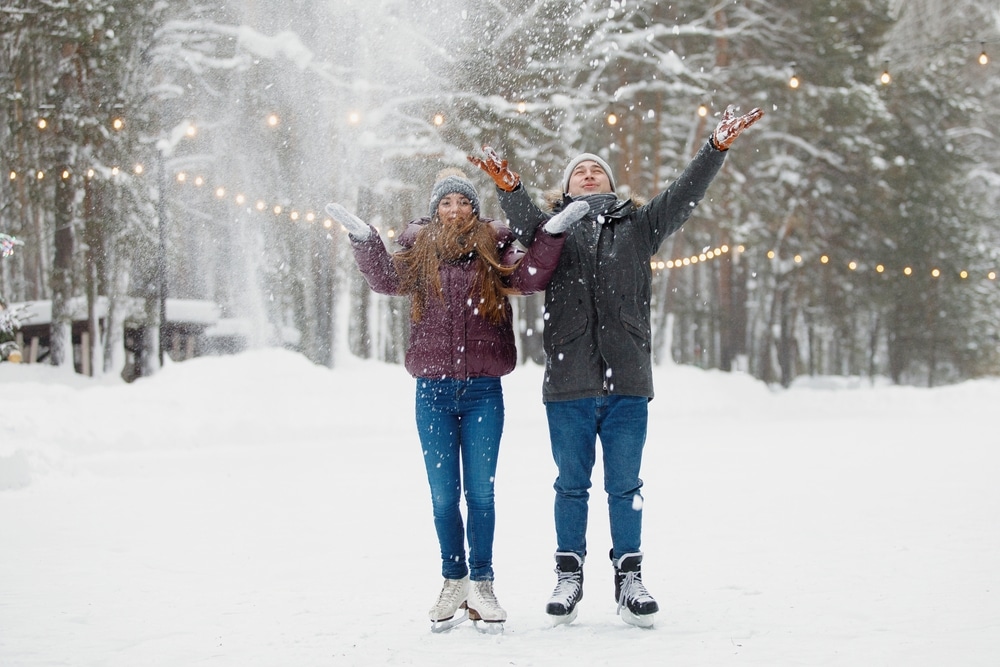 Best Things to do Near our Finger Lakes Bed and Breakfast
Break out your warmest coat and winter boots, and have some fun in the snow! From cross-country skiing and snowshoeing trails to spectacular restaurants and wine tasting, we'd love to be your home base as you explore the Finger Lakes region this winter!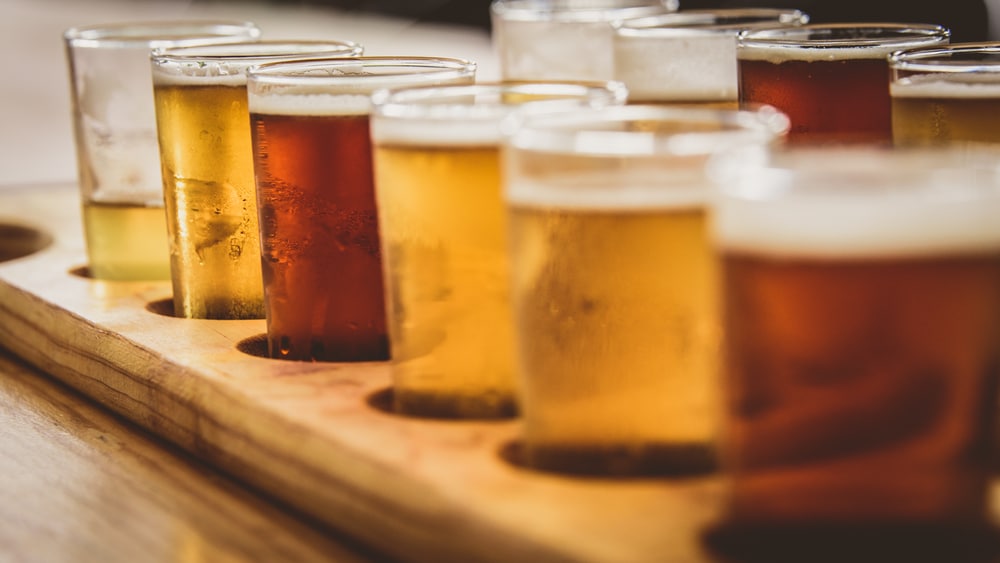 Breweries, Wineries, Cideries, and Distilleries:
You'll definitely want to explore the craft beverage scene near our Finger Lakes Bed and Breakfast this winter. The Finger Lakes Wine Region is considered one of the nation's best cold-weather climates. During winter, savor the slower season at these award-winning wineries for a more relaxed pace and fewer crowds. The area is also home to some great distilleries, breweries, and cideries worth trying! Nearby, you'll find Finger Lakes Distilling, Seneca Lake Brewing Company, Finger Lakes Cider House, Aurora Brewing Company, and Ithaca Beer Company, among many others.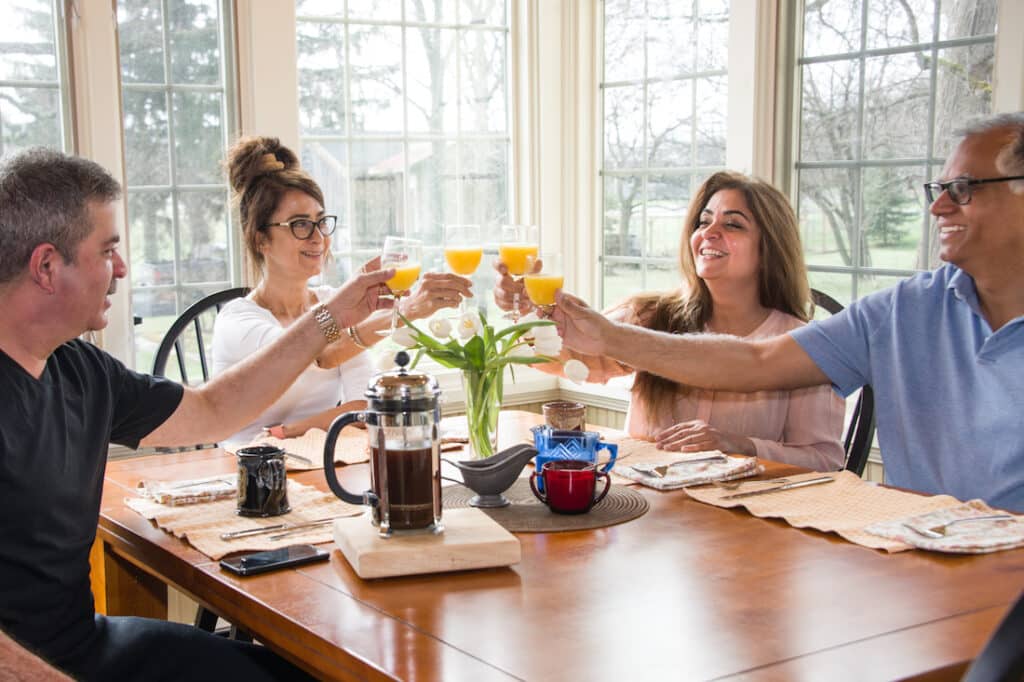 Join us for a Lovely Breakfast During Your Stay
Our beautiful breakfast service is one of the best reasons to stay at our romantic Finger Lakes Bed and Breakfast. It's one of the many great amenities that set us apart from other accommodations in the Finger Lakes region. You don't have to take it from us, though; here's a lovely review on TripAdvisor from one of our recent and valued guests:
"My husband and I went for a birthday weekend trip and had a lovely stay. Inn is cozy, immaculately clean, and very peaceful. The Pinot room was comfortable and had a great whirlpool tub. The highlight, however, was the delicious and locally-sourced homemade breakfasts. Rose, the owner, took time to explain the daily menu, and it is obvious the dishes are prepared with intention and care. She is a hospitable and welcoming host." –Alecia T
We can't wait to host you at our kitchen table; book your next getaway to our Finger Lakes Bed and Breakfast today!
Find out more about the experience at our Finger Lakes Bed and Breakfast on our social media channels: Facebook & Instagram.