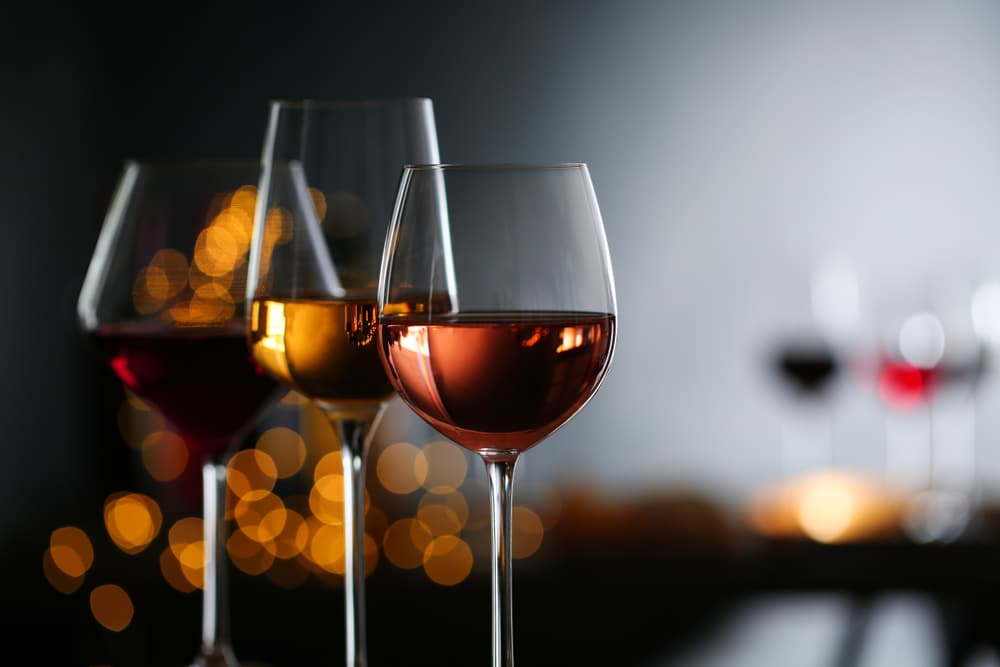 What might surprise you is that winter is actually a fantastic time to visit the local Finger Lakes wineries for wine tasting and tours. In the off-season, you'll encounter fewer people, giving the winemakers and winery employees even more time to interact with each guest.
This popular wine region is the biggest producer of wine in New York State, and you'll find more than 120 wineries growing well-known varietals, as well as unique cold-weather varieties that are lesser known in the wine community. While Riesling and Gewurztraminer are the best sellers in the area, these Finger Lakes wineries also produce some fantastic reds, from Pinot Noir to Merlot.
There are so many Finger Lakes wineries to explore in this region that it's really best to carve out a good chunk of time to enjoy yourself. Our Upstate NY Bed and Breakfast is in the perfect location and will set a luxurious tone for your wine tasting getaway. The high-end amenities at the Inn at Gothic Eves are extensive—including a healthful and bountiful breakfast each morning, beautiful en suite baths, and cozy guest rooms arranged specifically for relaxing and unwinding.
Head over to our availability calendar and start planning your next wine-focused vacation today!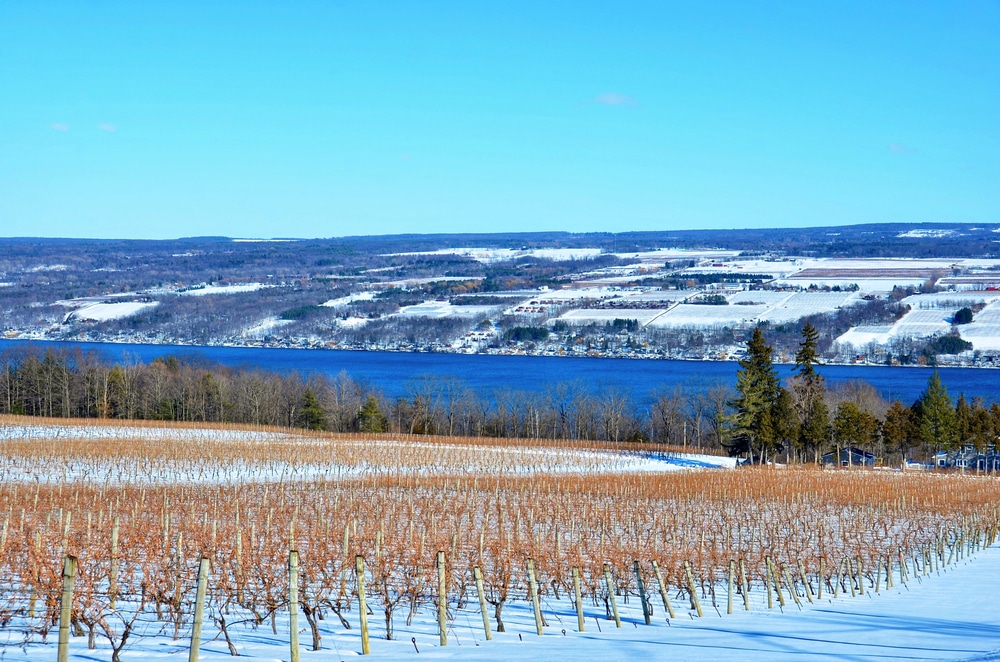 Winter Wine Tasting at the Nearby Finger Lakes Wineries
After you've settled into our Upstate NY Bed and Breakfast, you'll be ready to set out and taste some amazing wines at the nearby Finger Lakes wineries. Take in the stunning lakeside scenery as you go along, and be sure to grab a few bottles to stock up your cellar.
Here is a handful of fantastic Finger Lakes wineries to visit near our B&B: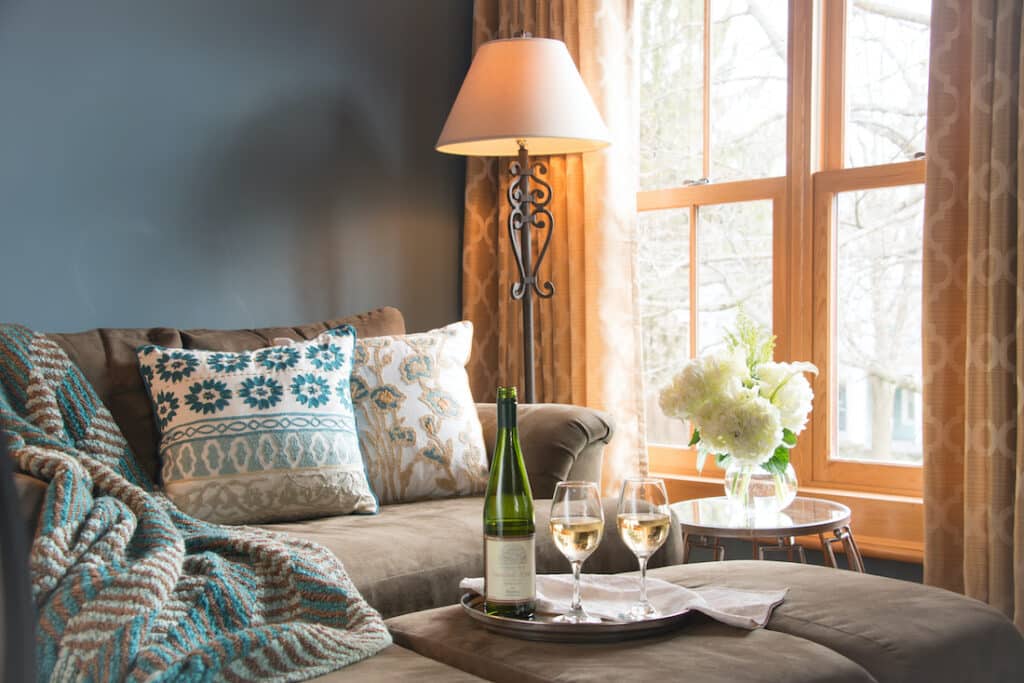 Elegant Lodging in the Finger Lakes Region
After a day exploring the lovely Finger Lakes wineries nearby, you'll adore retreating back to our Upstate New York Bed and Breakfast. There are six luxurious guest suites in the Main House of the inn and two additional suites in the adjacent Potter House. We focus on providing the most comfortable furnishings in every room, including pillow-top beds dressed with fine linens and cozy seating areas. All rooms are climate controlled with air conditioning, plus ceiling fans and ample windows with room-darkening curtains. We provide Wi-Fi throughout and many more modern and luxurious amenities to experience during your stay.
Find out more about the experience at our Inn on our social media channels: Facebook & Instagram.
Join us in Upstate NY this winter, and book your next wine tasting getaway to the Finger Lakes today!