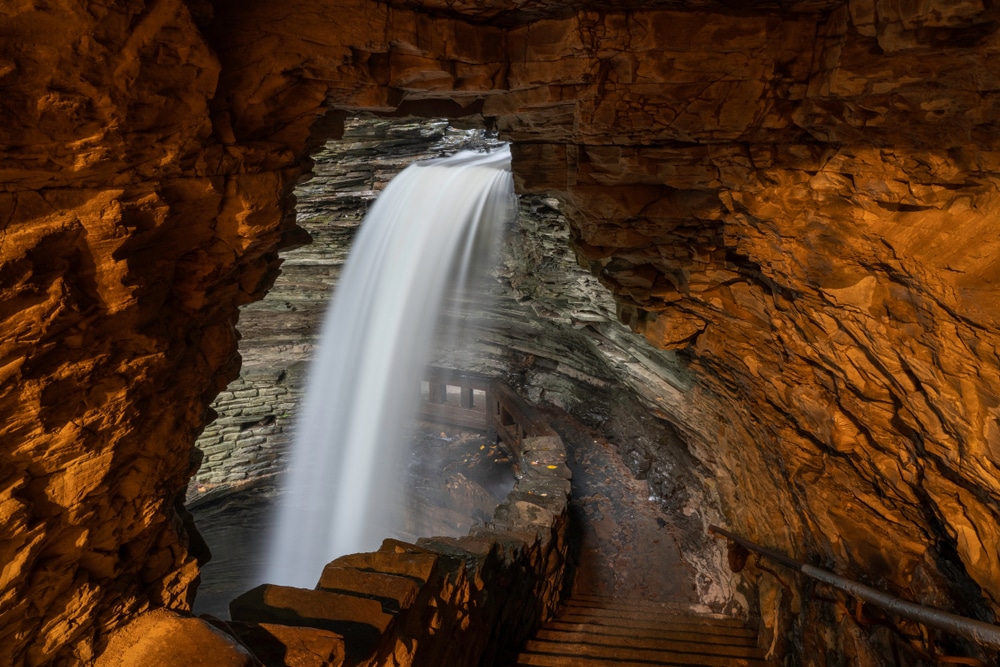 One of the most popular attractions in the Finger Lakes region is just south of Seneca Lake: Watkins Glen State Park. In fact, on TripAdvisor, a visit to this park holds the number one spot for things to do in Watkins Glen and the number four spot of all the things to do in the Finger Lakes area. Of the 4,700 reviews, nearly 4,000 of those are five stars! All of which call to the spectacular waterfalls that await your visit.
Watkins Glen State Park is located about 30 minutes from our Finger Lakes Bed and Breakfast in Trumansburg, NY. It's the perfect distance for a scenic day trip, and you'll even pass by a few fantastic wineries and restaurants along the way for lunch or an early dinner. With our welcoming staff and elegant accommodations, our luxurious Inn will be awaiting your return for one of the most relaxing getaways in Upstate New York.
Before you start planning your day trip itinerary to Watkins Glen State Park, reserve your room today!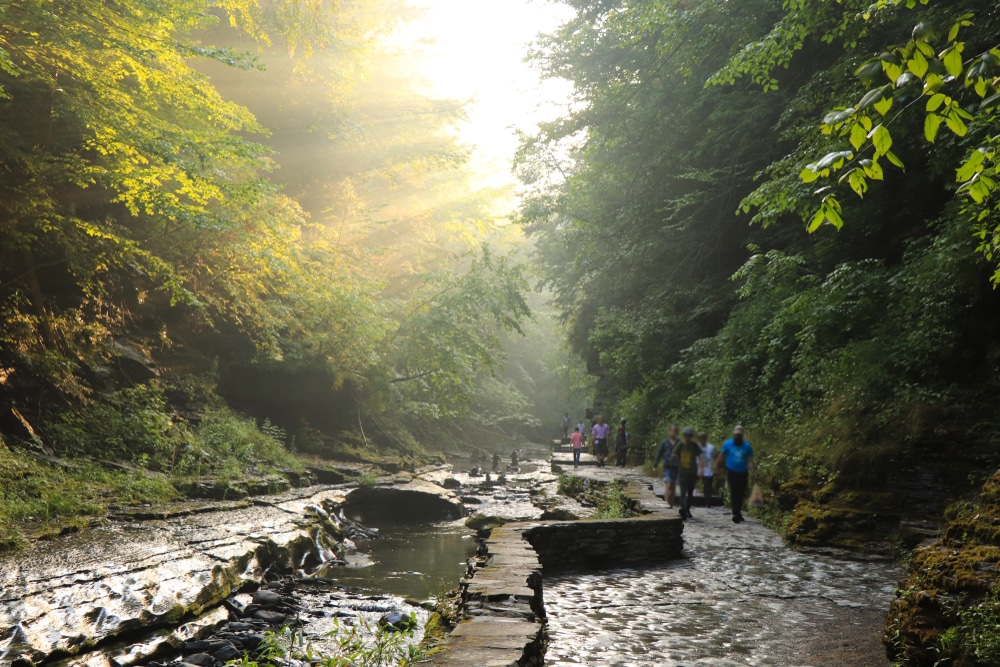 The Unparalleled Watkins Glen State Park
At Watkins Glen State Park, you'll pass by a series of beautiful gorges and waterfalls (19 in total!) with stone bridges and steps cut into the rock walls. It's truly a natural wonder of the Finger Lakes region that you don't want to miss.
Here's an example of what a day trip itinerary could look like to Watkins Glen State Park:
Wake refreshed in your luxury guest suite in your comfortable king bed. After a steamy shower, relax in your fluffy robe and prepare for the day. Meet us in the dining room for French press coffee, fresh squeezed orange juice, and farm-fresh breakfast entrees; all served with fruit and house-baked goods. We pride ourselves on supporting local businesses in the Finger Lakes and using our own produce whenever possible!
Head out for your adventure to Watkins Glen State Park. It's an easy drive down NY-227 to NY-79, which in some parts skirts the edge of the Finger Lakes National Forest. As you arrive at the village of Watkins Glen, the parking area is right in the heart of downtown. Grab your $10 parking pass, pop it on your dash, and head out to the spectacular waterfall trails.
Along the two-mile trek at Watkins Glen State Park, you'll find the Gorge Path winds over and under waterfalls and through the spray of Cavern Cascade. There are stunning views overlooking the gorge on the Rim trails. The stream descends 400 feet past 200-foot cliffs, creating 19 waterfalls along its course.
On the way home, take a detour up Route 414 along the eastern shore of Seneca Lake for wine tasting at the fantastic Finger Lakes wineries. Here's our comprehensive guide to our favorite Finger Lakes wineries. You'll also find great spots to stop for lunch or happy hour snacks.
Head back to the Inn for a lovely farm-to-table dinner in Trumansburg at one of the best restaurants in the Finger Lakes: Hazelnut Kitchen. This exemplary restaurant offers seasonal menus and personable service.
After your full day of hiking, wine tasting, and dining, you'll be ready to relax back at the Inn. Join us around the fire pit for a glass of wine, s'mores, and stargazing. Make a reservation in our hot tub for an evening soak, or head on up to your guest suite for a bath, fluffy robes, and Netflix.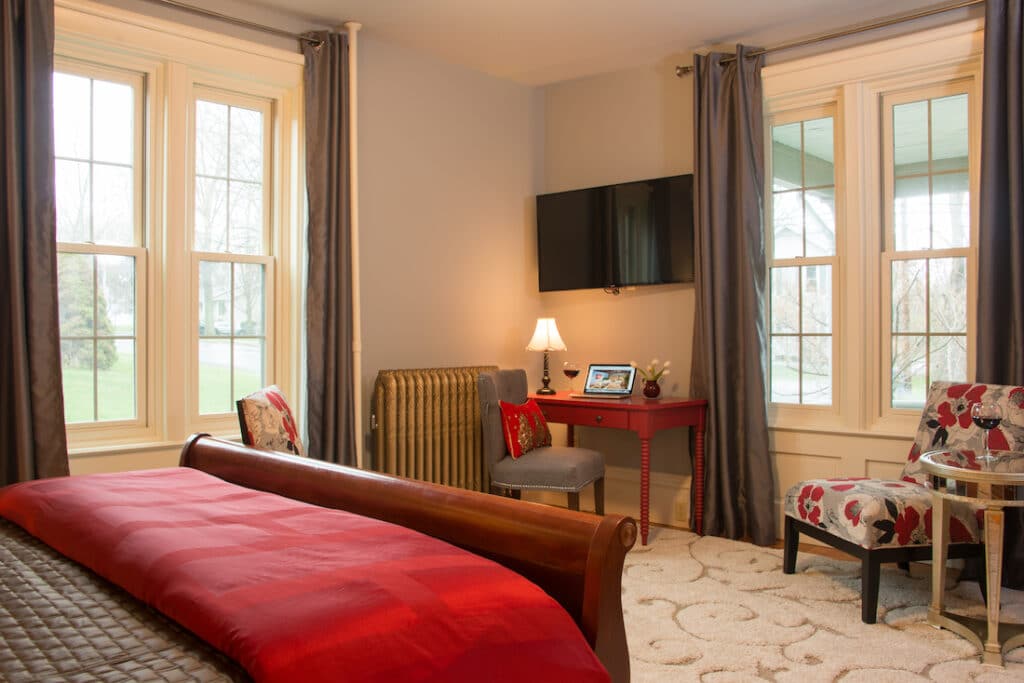 Relax and Reset at our Finger Lakes Bed and Breakfast
After your adventure at Watkins Glen State Park—if you've been fortunate to book the Bordeaux Room (pictured above)—relaxation awaits. You'll find tasteful grey and red tones adorn the new king-size bed, two big comfy chairs, and elegant decor. The en suite bath offers a modern glass front shower with intricate stonework and a heated tile floor. The ample windows look out on our garden grounds and come equipped with black-out curtains for those hoping to catch some extra z's in the morning.
Head over to our availability calendar and book this stunning room today!