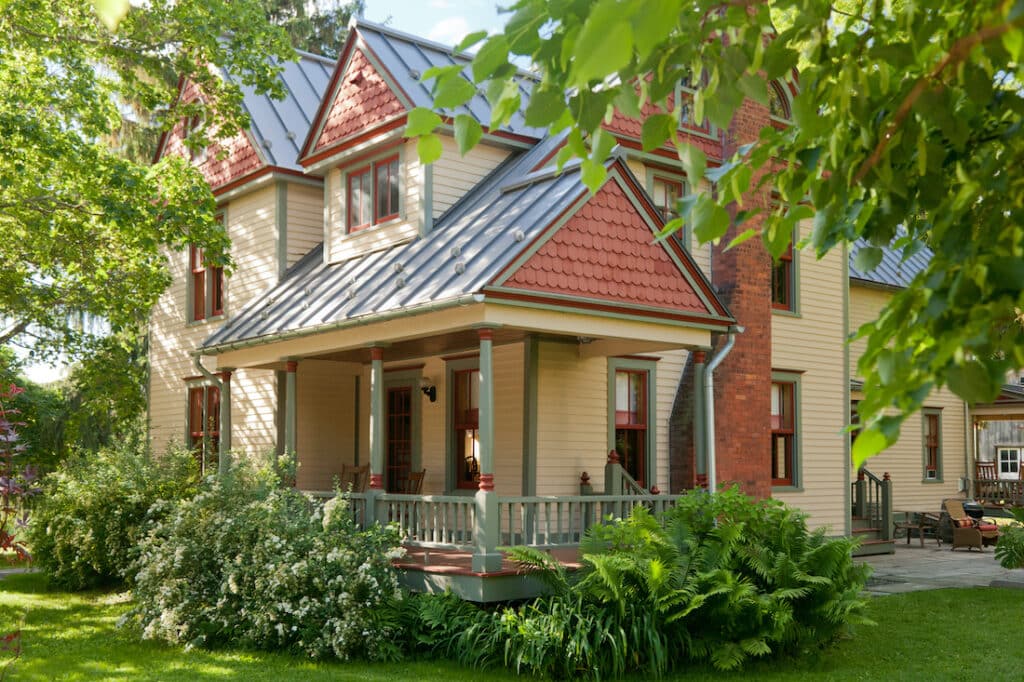 With the hint of autumn coming up around the corner, it might be time to plan a quick weekend getaway to Upstate NY, and we offer the best Finger Lakes lodging for your trip. Our picturesque Inn, located in the charming village of Trumansburg, is one of the best places to stay in the Finger Lakes. You'll be charmed by our beautifully appointed guest suites, tastefully decorated shared spaces, and our farm-fresh breakfast each morning.
You'll find plenty of fantastic things to do in the Finger Lakes region, from wine tasting along the Seneca Lake Wine Trail, local farms for cheeses and goods, and great restaurants to the lovely state parks with stunning waterfalls and hikes—whether you're a culinary connoisseur or an outdoor enthusiast you'll be on cloud nine. And for those who might just be looking for a low-key getaway, our Inn is the perfect place for a cozy stay in.
Check out our upcoming availability for fall and book your next retreat today!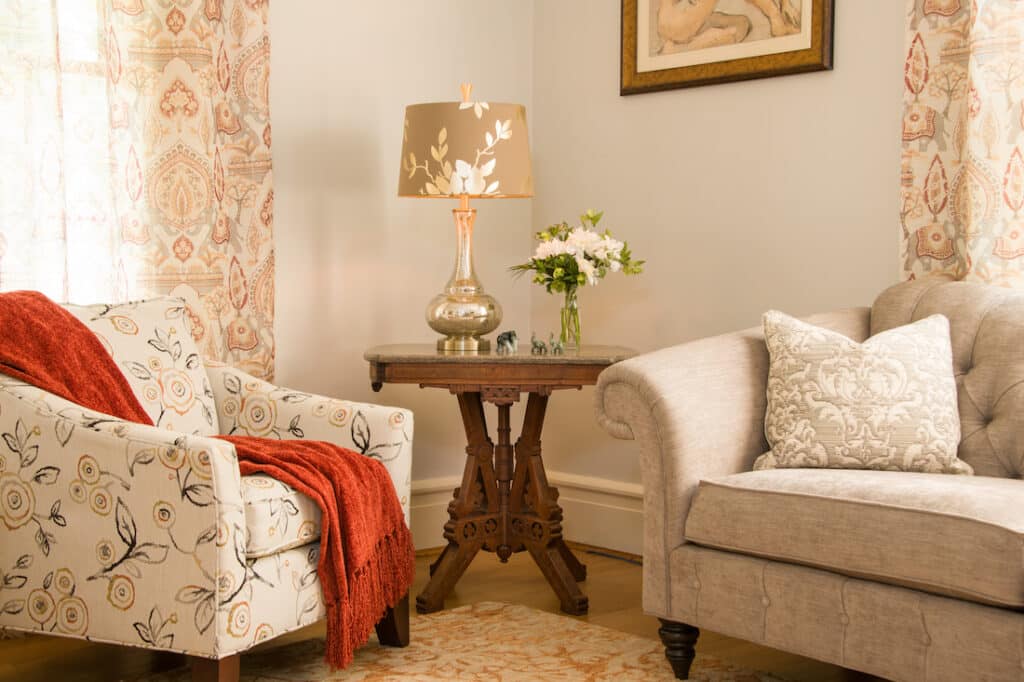 Romantic and Elegant Finger Lakes Lodging
As you check into the Inn at Gothic Eves—the premier Finger Lakes lodging—you'll be greeted by a warm and welcoming atmosphere by hospitality professionals. Owner and Innkeeper Rose Hilbert prides herself on the unparalleled services, meals, and amenities you'll find throughout your stay—she's been hosting guests for nearly 30 years!
Here are five reasons to book your next Upstate NY getaway at our Finger Lakes lodging:
You'll enjoy a hosted stay: In our everyday life were communicating via screens and social media, which can start to feel isolating. Instead of booking an impersonal hotel stay, why not enjoy being pampered by our staff with morning meals, evening soirees, and a wealth of knowledge to share about the area? We love getting to know our guests, and it's been amazing to have so many return visitors each year.
Beautiful breakfasts: As mentioned above, you'll be treated to an elegant and housemade breakfast each morning of your stay; not all Finger Lakes lodging options offer that service. We create classic dishes with a modern twist, featuring farm-fresh produce, local meats, eggs, and cheeses, and even use ingredients grown right on site.
Our garden grounds and outdoor spaces: Bring your favorite book and relax in our shady hammock surrounded by flowers and birdsong. Spend the evening by the fire pit under the stars. Pour a glass of wine and spend the afternoon lounging in an Adirondack with the person you love. We encourage all of our guests to take advantage of our outdoor areas during their time with us.
Nearby activities and attractions: You'll find so many glorious gems to explore for those wanting to head out on nearby adventures. Within minutes of our Inn sits one of the most spectacular sights: Taughannock Falls. You'll love the wine tasting options along either the Cayuga or Seneca Lake Wine Trails. And you'll find some of the best dining options around!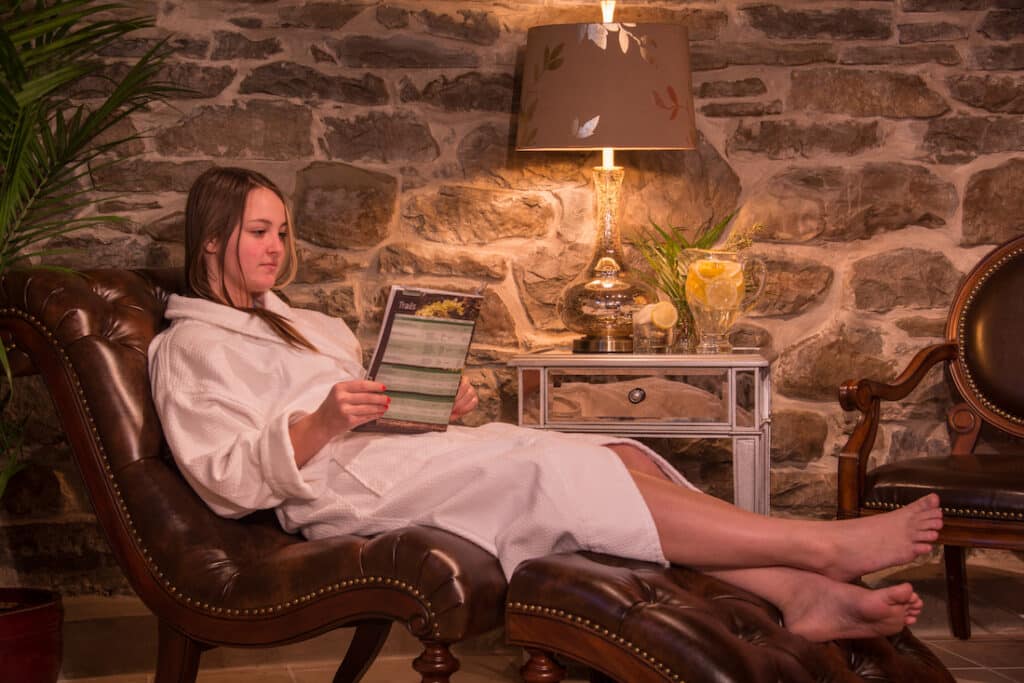 Visit our Finger Lakes Spa at the Inn at Gothic Eves:
Lastly, a fantastic amenity that sets our B&B apart from other Finger Lakes lodging options is the Spa at Gothic Eves. Adding a spa treatment, infrared sauna session, healing energy work, or a massage to your itinerary seriously ups your vacation's relaxation (and even romance) factor. Our talented and professional therapists do everything they can to help our guests feel comfortable to unwind and refresh entirely.
Often our overnight guests head to our Finger Lakes lodging with romance in mind, and one of the best ways to do that is with a couples massage. It's the perfect bonding experience on your romantic getaway, and you'll find both 75 or 90-minute sessions available. Better yet, book our Footloose and Fancy-Free Package, which includes a 75-minute couples massage, a 20-minute sauna session, and soaking time in our luxurious hot tub.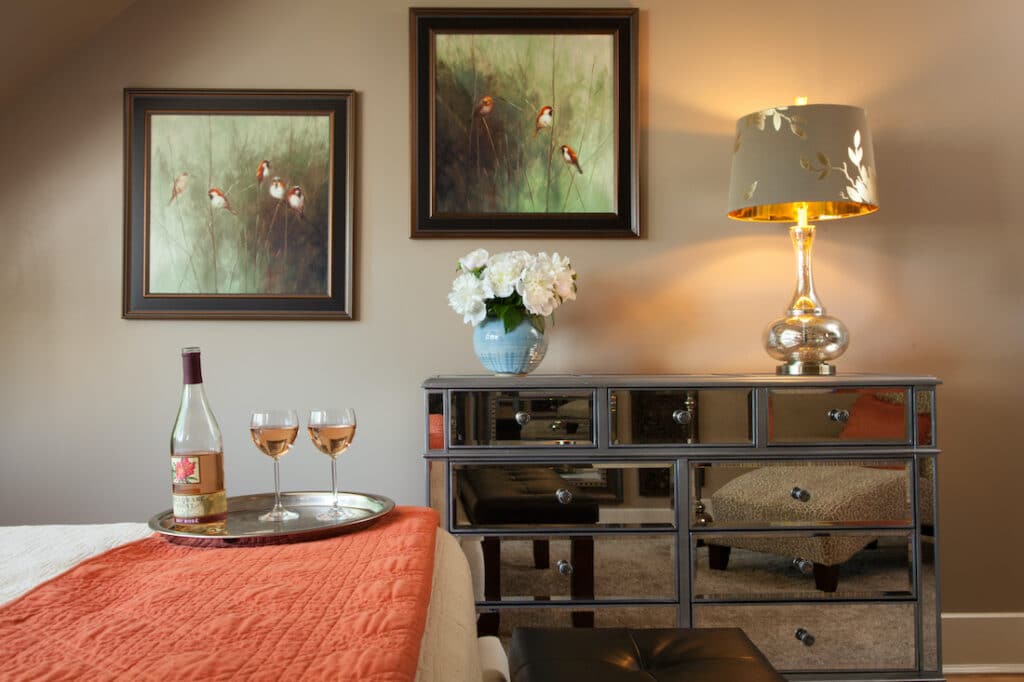 Lovely Guest Rooms at our Finger Lakes B&B
Our goal is to create spaces that promote relaxation, and our eight guest rooms achieve that. More—each room is tastefully decorated with luxury and custom furnishings, comfortable beds and fine linens, and equipped with an en suite bath with high-end fixtures and spa-quality touches. You'll have access to wifi throughout your stay, hi-definition TVs for movie night in, and speakers for your electronic devices.
We've thought of everything, so you don't have to! Book your next stay at our Finger Lakes lodging today.