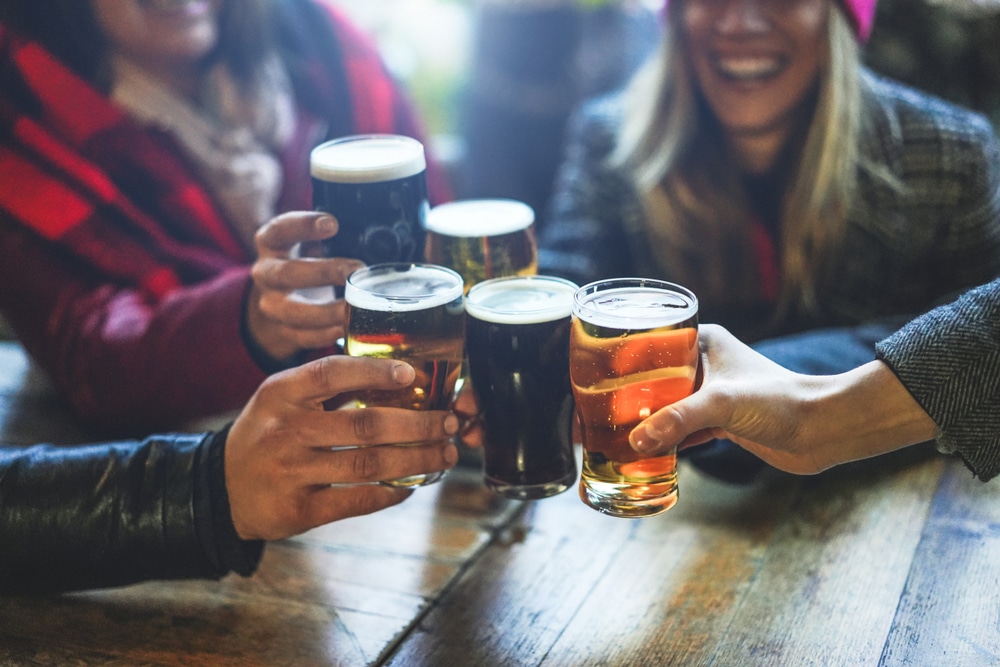 Sometimes a beer with friends heals all. Thankfully, there are many Finger Lakes Breweries nearby the Inn at Gothic Eves making strong hoppy beers, light easy drinkers and dark rich ales. On your stay here, taking a day trip out to one (or more) of these Finger Lakes Breweries is a lovely addition to your getaway from the city or a nice lunch date on your romantic vacation.
Location-wise, our Finger Lakes Bed and Breakfast is secluded and private, but only a half-mile from downtown Trumansburg, NY, which has that classic East Coast village style with a bustling little city center for dining, imbibing and exploring. We're a fan favorite for a romantic getaway from NY.  Situated between the Cayuga and Seneca Lakes, we're also only a quick scenic car ride away from many of these Finger Lakes Breweries.
While businesses in the area are still not up to capacity for welcoming guests inside, many Finger Lakes breweries are offering outdoor options or to-go brews. If it's the latter, make your rounds and grab a line up of some local beer and head on back to our Inn. A self-guided tasting paired with one of our charcuterie spreads in the privacy of your own suite or out back by our fire-pit sounds like a fantastic way to enjoy the ales of the area. Book your room and get ready to explore!

Finger Lakes Breweries to Visit Near Our Bed and Breakfast
We're looking forward to the day when we can just walk into a brewery, head up to the bar top, order a beer and sit freely for a drink among friends. That day will come soon, but for now we still need to make sure we've got our mask and check on business hours and the offerings for outdoor seating, safe indoor seating or to-go options at these Finger Lakes Breweries.
We've compiled a list here of our favorite nearby Finger Lakes breweries, make sure to check websites or call ahead before you go out to see what's currently available.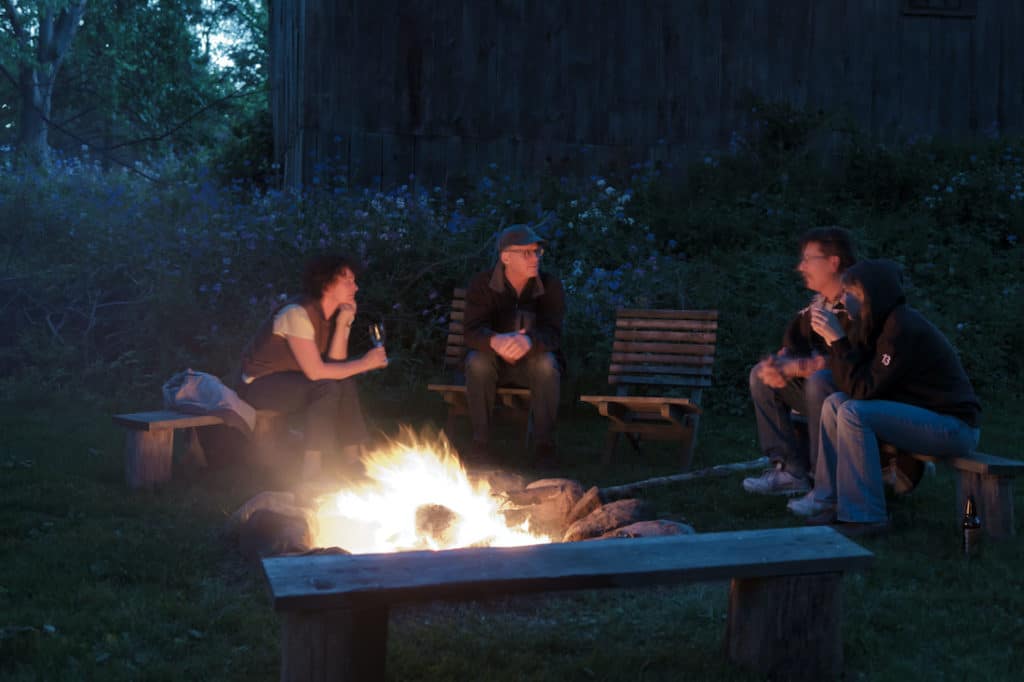 The Best Lodging for Your Finger Lakes Area Breweries Tour
Beer is more than just a beverage. It can represent the flavors and taste of the landscape of a specific area and most importantly it's a special way to relax with family and friends. At our Finger Lakes Bed and Breakfast we love to celebrate the little things in life, so pour yourself a hoppy pint from these Finger Lakes breweries and sit back in one of our eight classic guest suites or a cozy spot by the outdoor fire pit.
Speaking of guest rooms, we took every detail into consideration when planning our Inn. We may only have eight rooms, but this creates an ambiance that can't be achieved at big name hotels. Each room has unique touches and amenities with comfort in mind, from the pillow-top mattresses, jacuzzi tubs and custom designed showers, to the cathedral ceilings and heated floors of the Potter House.
You'll feel nourished on your stay with us. Our local and organic breakfast is served daily with a rotating menu based on seasonal produce with French press coffee and fresh squeezed OJ. It's the best way to start a day hiking through the nearby Finger Lakes National Forest or a tour of the Finger Lakes breweries of the area. No matter your plan for a lovely day out and about, coming home to the Inn at Gothic Eves will feel like an oasis of calm and relaxation. Start planning your next getaway with us today!