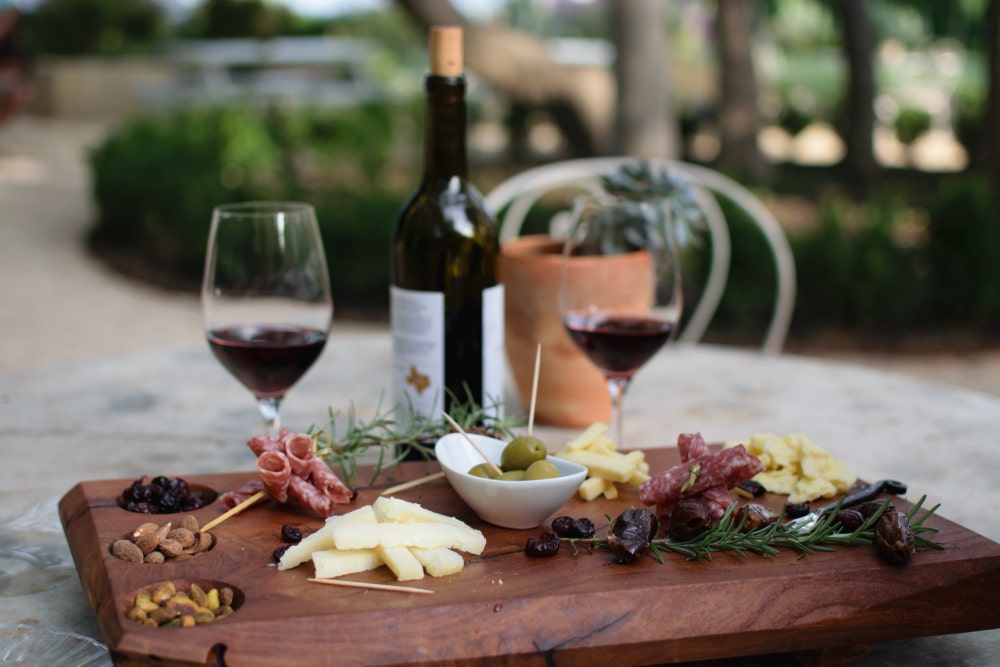 Exploring the best Finger Lakes Wineries in Upstate New York's countryside is an unforgettable experience. You'll have the opportunity to taste the finest wines the region offers, all while surrounded by breathtaking scenery. During the summer months, the weather is absolutely perfect for al fresco wine tastings, picnic lunches, and vineyard tours. The Finger Lakes region is home to more than 100 wineries, so there's no shortage of great places to explore! 
The Finger Lakes AVA, encompassing the Cayuga Lake AVA and Seneca Lake AVA, was established in 1982. The climate of our wine region is often compared to German growing areas, so you'll find similar varietals, including Riesling and Gewurztraminer. Thanks to deep, rocky soils, the Finger Lakes region has excellent drainage, and most of the vines are planted on steep hillsides alongside the lakes, where the breeze can cool the fruit during the warmer months. 
One of the best ways to enjoy the bounty of the best Finger Lakes wineries this summer is by booking a midweek or weekend getaway in Upstate, NY. That's where our luxurious bed and breakfast in the Finger Lakes comes in! We're in the perfect location in the charming village of Trumansburg, with a lovely selection of local Finger Lakes wineries within a quick drive of our Inn. You'll have a beautifully appointed room awaiting your return with high-end amenities for the most relaxing and indulgent stay. Reserve your room today!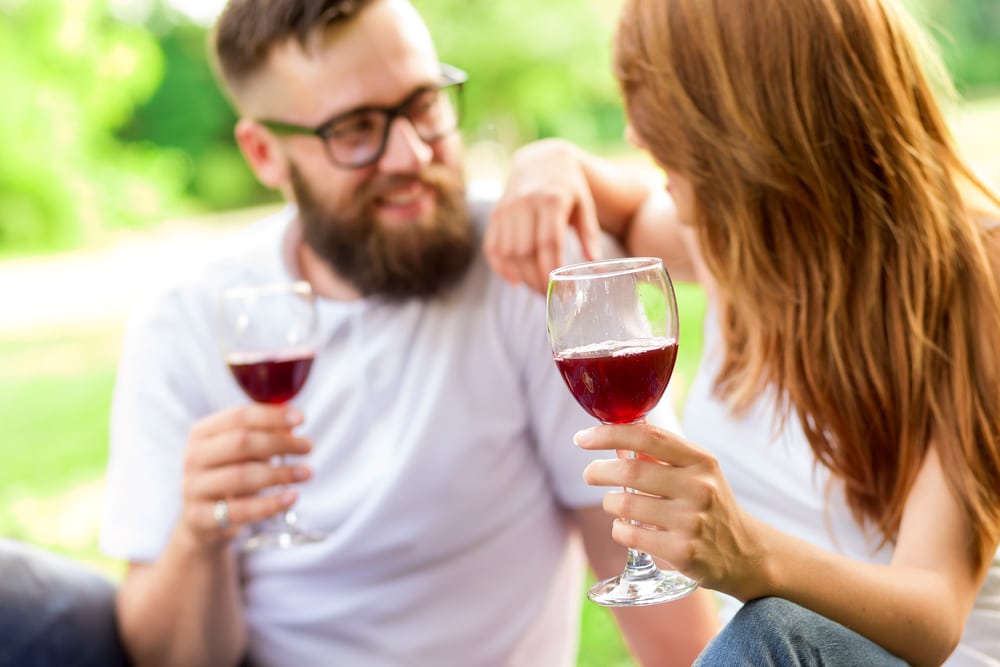 Outdoor Tastings at These Fantastic Finger Lakes Wineries
The selection of Finger Lakes wineries is impressive! Including these beautiful, sweeping lakefront vineyards—it's a picture-perfect way to spend a summer's day. If you're staying at our bed and breakfast in the Finger Lakes, we suggest heading to the nearby wineries along the Cayuga and Seneca Lakes shores. Each of these has its own local wine trail, and you'll even find local wine tour companies to best explore these Finger Lakes wineries without worrying about transportation. 
Here are 10 of the best Finger Lake wineries for outdoor tastings: 
Fox Run Vineyards: This family-owned Finger Lakes winery has been making approachable wines since 1989, focusing on sustainable practices. Grab a spot on the expansive outdoor garden patio for a food and wine pairing. 
Sheldrake Point Winery: Located only 15 minutes from our Inn on Cayuga Lake, this award-winning 44-acre winery is an excellent stop along your adventure, especially if you're a sparkling wine fan or love a dry rosé. You'll find ample space to enjoy a glass of wine outdoors. 
Frontenac Point Vineyard & Estate: Relax on the covered deck, overlooking the vineyards and a spectacular view of Cayuga Lake, with a glass or a flight of wines—just five minutes from our bed and breakfast in the Finger Lakes. 
Red Newt Cellars: You'll find many vintages and varietals at this winery in Hector, NY. They offer stand-up or seated wine tastings and light fare to pair either indoors or out on the expansive deck with stunning views. 
Six Mile Creek Vineyard: This is one of the Finger Lakes wineries we have a partnership with for a two-for-the-price-of-one tasting for our bed and breakfast guests. Call ahead and make a reservation to taste these delicious wines for a great price on the deck! 
Americana Vineyards: This winery fits perfectly into the renovated 1820s swing barn just about s five-minute drive from our bed and breakfast. Head here for lively wine tastings out on the lawn, often accompanied by local musicians. 
Thirsty Owl Wine Company: Spanning 150 acres on the western shore of Cayuga Lake, this is one of the few Finger Lakes wineries that welcome guests by boat. Explore the stunning grounds and plan for a delicious meal at the on-site bistro. 
Three Brothers Winery and Estate: Find a unique tasting experience at this estate that hosts three distinct Finger Lakes wineries, a microbrewery, and a cafe for lunch and early dinner. There's a lot to discover here! 
Ventosa Vineyards: On 23 acres overlooking Seneca Lake, this Tuscan-inspired winery produces 100 percent of its Italian-style wines with estate-grown grapes—head here for flights, lunch on the veranda at Cafe Toscana, and intimate vineyard tours.
Silver Thread Winery: Known for producing fantastic Riesling and cool-climate varietals, this is one of the oldest grape-growing sites on Seneca Lake. Explore the beautiful property and discover cozy seating areas with lovely views.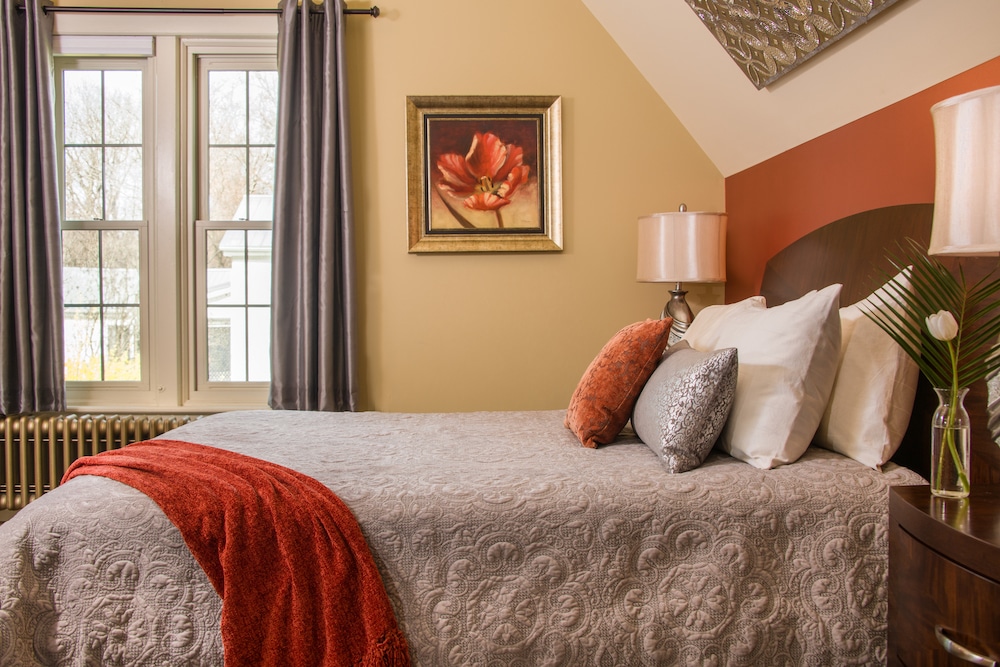 Stay at our Luxurious Bed and Breakfast in the Finger Lakes
When you stay at the Inn at Gothic Eves, you'll have the perfect opportunity to explore the best Finger Lakes wineries nearby. However, if you prefer to unwind in your luxurious guest suite or out on our serene garden grounds, that's completely understandable! It's always a good idea to bring back a bottle from the Finger Lakes wineries and enjoy it in the comfort of your own room. During check-in, you'll discover our love for wine, as most of our guest rooms are named after our favorite grape varietals.
Our bed and breakfast in the Finger Lakes provides an exceptional experience that goes beyond just a place to stay. With eight distinct guest suites, six located in our main house and two in the Potter House, connected by a charming patio space, we offer an unforgettable stay. Each of our rooms features fine high-thread count linens, contemporary and chic decor and fixtures, and all the essential amenities for a comfortable and peaceful stay. For an even more rejuvenating experience, guests can book a treatment (or two) at our exceptional on-site spa and then unwind with a soak in our hot tub.
Every morning, you will wake up feeling refreshed and greeted by the delightful aroma of freshly baked goods and hot coffee coming from the kitchen downstairs. Our farm-to-table breakfast service is the perfect way to kickstart your day. As a guest of our Finger Lakes Bed and Breakfast, you will be treated to exquisite homemade dishes made with seasonal and locally sourced ingredients, many of which are from nearby farms. Find out more about the experience at our Inn on our social media channels: Facebook & Instagram. We are excited to have you as our guest; reserve your stay today!