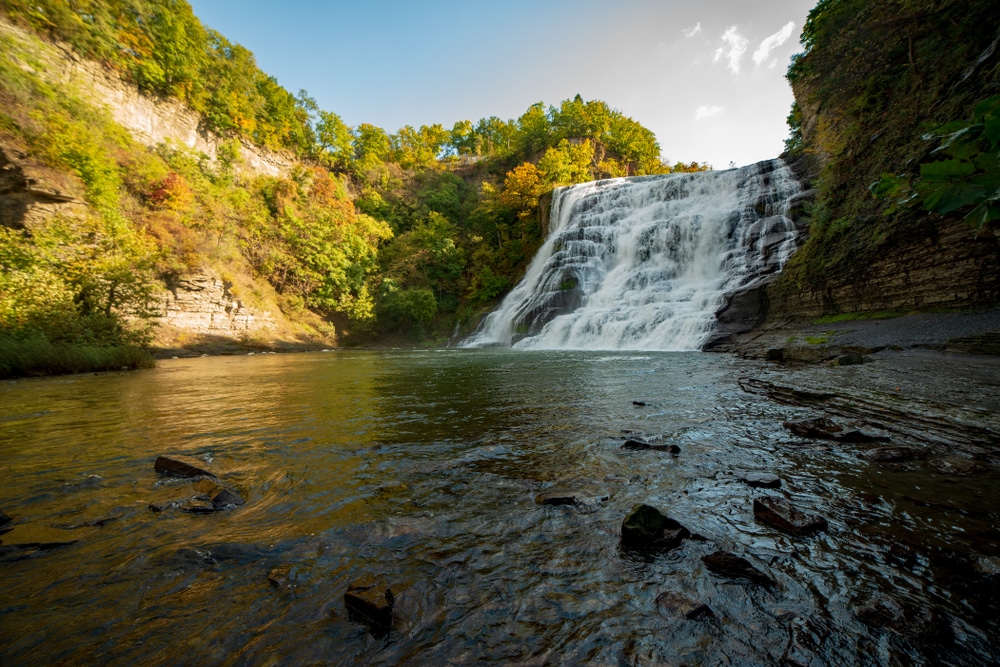 One of the most popular pastimes in the Finger Lakes area, especially in the warmer months, is hiking in Ithaca and the surrounding beautiful untouched wilderness areas. You'll search for waterfalls and breathe in the freshest air. A favorite destination is the Ithaca Falls Trail. While the route itself is relatively short and considered easy, the more than 100-foot tall and 150-foot wide falls are quite the sight near an urban area, and you'll find the perfect sitting area with chairs made from rock to sit and take in the beauty of the gorge and Ithaca Falls.
This area of Upstate NY in Tompkins County, home to Ithaca, is known for its dramatic geological features—some would offer that it has some of the most unusual and striking natural formations in the eastern part of the country. From the unique gorges, cliffs made up of layers of sedimentary rock and fossils to the lake basins and waterways formed from ice melt, there's nothing quite like hiking in Ithaca through these natural areas. 
There's so much to explore in this area! Planning a multi-day weekend or midweek getaway is the best way to leisurely enjoy the sights. Thankfully, our luxurious Finger Lakes Bed and Breakfast is nestled between Cayuga and Seneca Lakes and just about 20 minutes north of Ithaca, which means you'll be in the perfect location to explore by day and then retreat to a quiet and comfortable space for your evenings to reset—especially for those hoping to experience the best hiking in Ithaca. We'll also treat you to a wholesome breakfast each morning! Check out our upcoming availability and book your room today!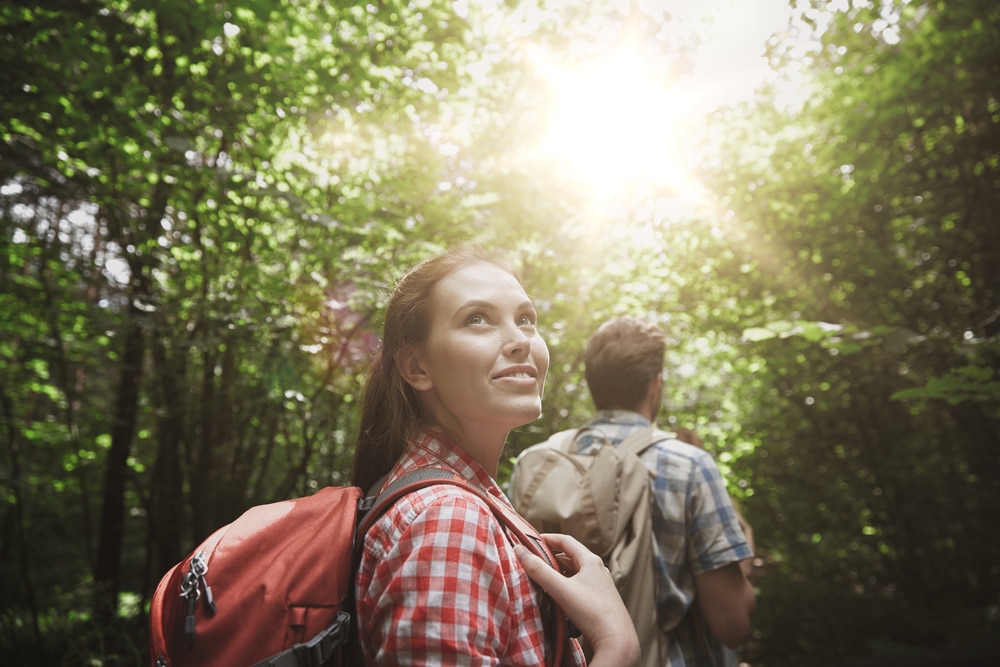 Fantastic Hiking in Ithaca & the Nearby Areas this Summer
There are so many excellent trails and nature areas to discover for the best hiking in Ithaca and the surrounding state parks and preserves. While one of those favorites is the Ithaca Falls Trail (a great place to start), you'll find a lovely selection of locations to stretch your legs and view this untouched and pristine wilderness. 
Here are ten places for hiking in Ithaca and the surrounding areas: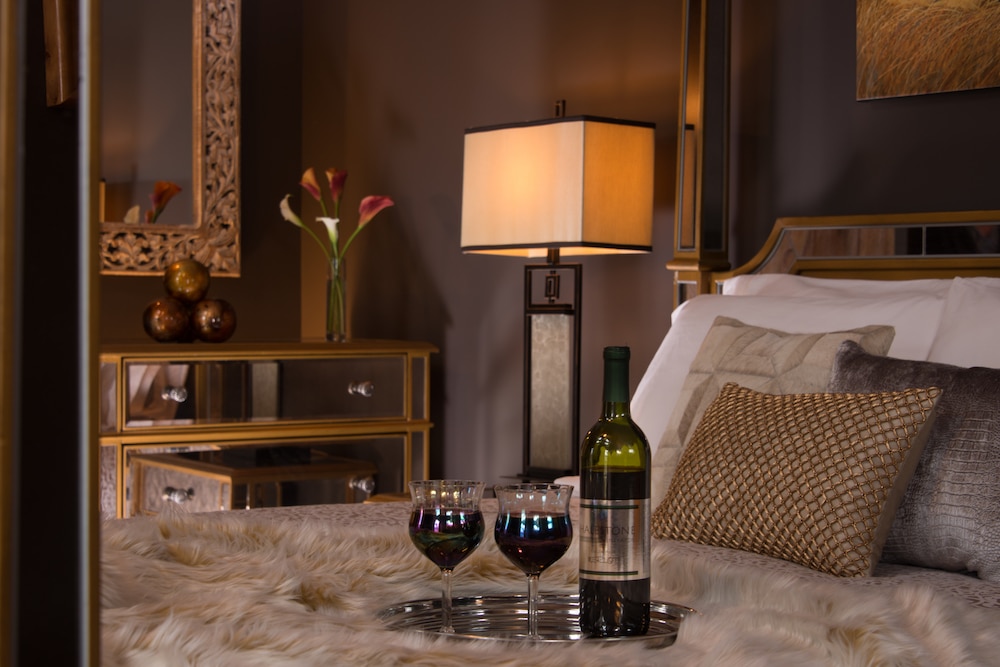 The Most Luxurious Finger Lakes Bed and Breakfast
After spending the day in nature hiking in Ithaca, our Finger Lakes Bed and Breakfast will be your haven of relaxation and calm. We offer ample space to rest your tired muscles and rejuvenate. One of the best places to do that is with a soak in our backyard hot tub under the stars. The following day of your stay, plan on spending it at our on-site Spa at Gothic Eves for massage, body treatments, sauna sessions, energy healing, and so much more. 
Our Finger Lakes Bed and Breakfast offers eight luxurious guest rooms, each offering its own private retreat and access to our exceptional range of amenities. Six of these guest rooms are in the Main House, with the other two residing in the adjacent and a bit more private Potter House. Our rooms have a king or queen bed and other perks like cozy fireplaces, seating areas, and jetted jacuzzi tubs. Every special touch has been designed by the Inn's owner and keeper, Rose Hilbert—your consummate host during your stay. 
As a guest, you'll quickly see the difference from other lodging options in the area with our beautiful grounds, unique decor, and homemade, healthy breakfast service. We aim to make your stay the most memorable, hoping you'll be awaiting your next visit from the minute you check out. Find out more about the experience at our Finger Lakes Bed and Breakfast on our social media channels: Facebook & Instagram. We're looking forward to hosting you; reserve your room today!