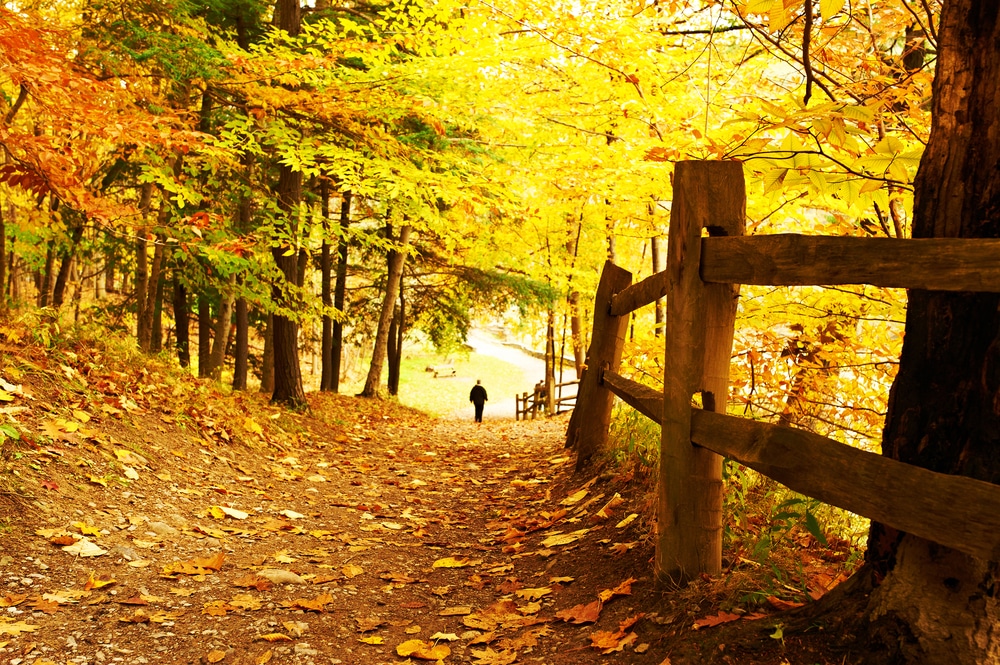 While we're still enjoying these beautiful summer days, autumn is just around the corner, which means the stunning Finger Lakes fall foliage will be yet again canvassing our landscape before we know it. The Finger Lakes area in Upstate New York is a picturesque destination year-round, however, it's especially magical during the peak of fall. This season is a popular time for visitors to explore the region, as it boasts some of the finest fall foliage in the country, along with the abundant harvest season at the wineries and farms.
There's a long list of festivals and celebrations held throughout the Finger Lakes Region, and there are many magnificent spots to admire the autumn leaves. Our impressive collection of state parks and national forests gives those who love outdoor recreation many choices. All of the best things to do in this area are made better with the Finger Lakes fall foliage putting on a show. Spend the day wine tasting at our local Finger Lakes wineries with breathtaking views of the water surrounded by sweeping vineyards and autumnal hues. 
Our Finger Lakes Bed and Breakfast is the ideal destination for your next fall getaway! Tucked away in the charming village of Trumansburg, about 20 minutes from downtown Ithaca, you'll be set back from the hustle and bustle of the city. Our intimate guest rooms are tailored for couples looking to relax together with an on-site spa, hot tubs, saunas, and workshops available in the healing arts. You'll be treated to a wholesome and organic breakfast each morning of your stay to set you off on the right foot. Head out to explore all the beautiful Finger Lakes fall foliage and we'll be awaiting your return at the inn. Book your lodging today!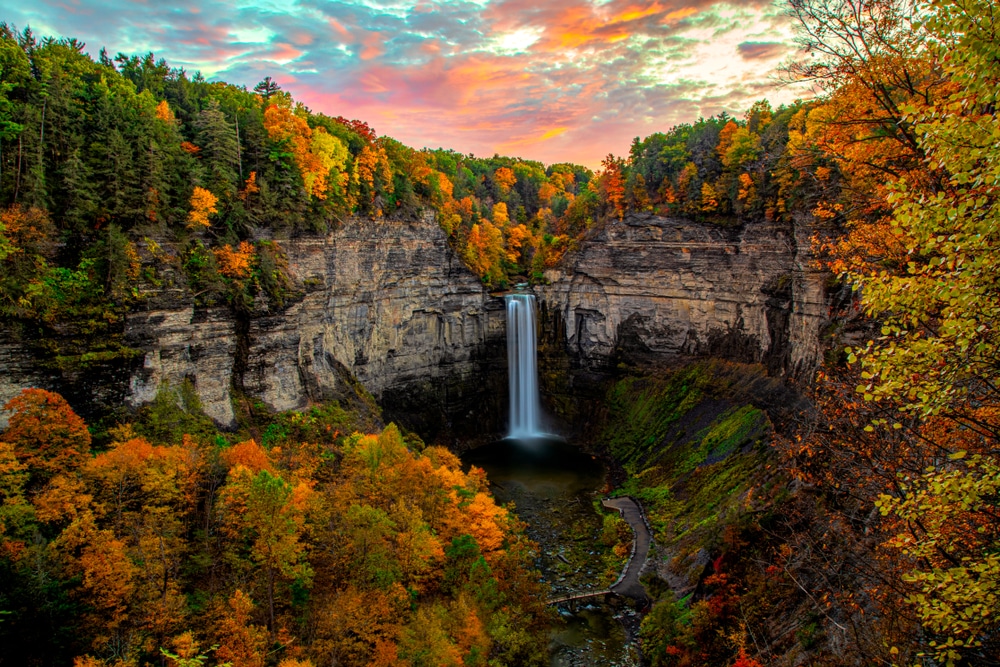 The Most Stunning Finger Lakes Fall Foliage
You don't have to travel far if you want to experience leaf-peeping in the Finger Lakes. The beautiful colors of Autumn can be found everywhere you look. However, if you want to capture some of the most picturesque views, we have compiled a list of our top destinations.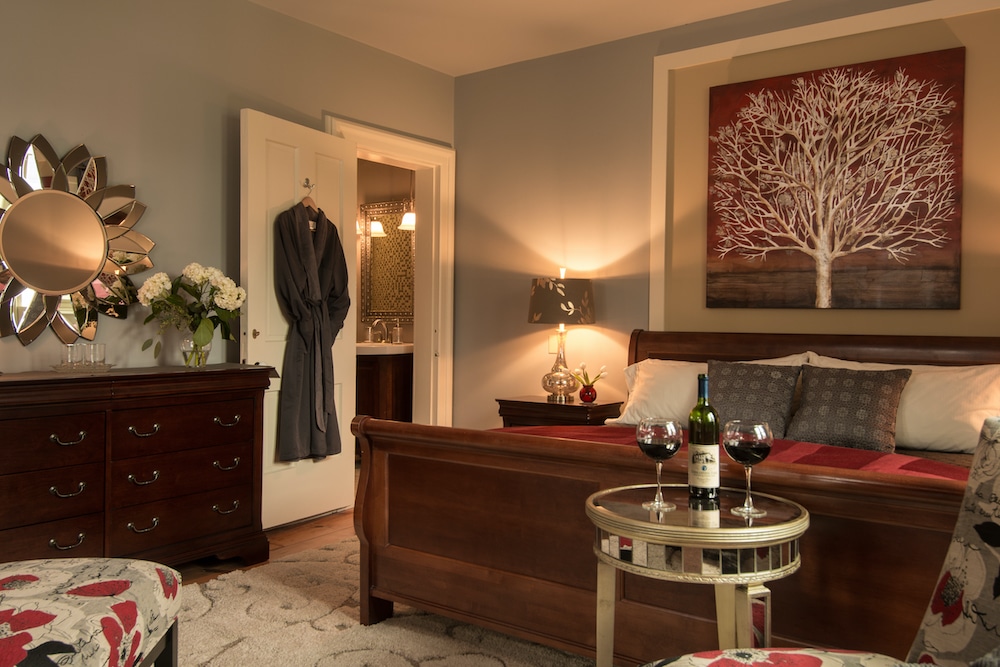 The Best Finger Lakes Bed and Breakfast for Fall Getaways
Each year, we look forward to the changing of the leaves, and the Finger Lakes fall foliage is some of the most impressive in the state. When choosing your lodging, you'll want to stay somewhere quiet and peaceful to fully unwind, and our Finger Lakes Bed and Breakfast checks off all the boxes. Elegant appointments, spacious rooms, garden grounds, and helpful staff members. Everything you need for a restful getaway.
Our Finger Lakes Bed and Breakfast has always been a popular destination for guests seeking a wellness-focused getaway. Immersing yourself in the Finger Lakes fall foliage is good for your soul too! At our Inn, you'll love our elegant guest rooms, each tastefully decorated with high-end, custom furnishings, comfortable beds, and en suite bathrooms with spa-quality touches. Throughout your stay, you'll have access to wifi, hi-definition TVs, and speakers for your electronic devices, allowing you to relax and focus on yourself.
A healthy breakfast is essential for a great start to your day, and we take this to heart. Our fresh morning entrees, baked goods, and fresh fruit are perfect for fueling your day. We source many of our ingredients from local farms and even from our own vegetable and herb garden whenever possible, ensuring that every dish is as fresh as possible. Our friendly staff is always happy to accommodate special dietary requests, so just let us know at check-in. It's not too soon to start planning your fall getaways! Reserve your room today.