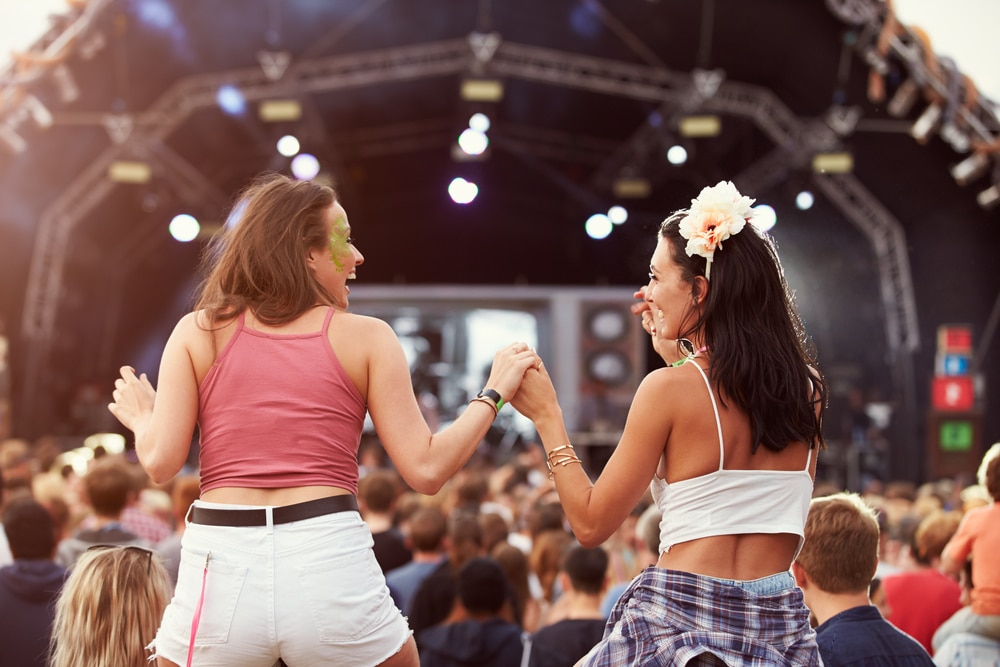 This year marks the 30th annual GrassRoots Festival of Music and Dance in Trumansburg. NY. The four-day music festival attracts an impressive 20,000 visitors to our charming small town each year. With more than 75 musical performances on the line-up, the show styles range from bluegrass to pop and rock to world music—the organizers strive to have every genre represented. Pair that with the other fun activities on-site and the wine and beer garden, and you're in for one great party!
It's rare that a place down the street has rooms available for this event! Rose calls it "cooler walking distance."  Our Inn is not far to walk, a great place to cool down, and rinse the dust off from dancing all day before going back to the festival for an evening of music and dance. Clean, quiet space to recover before the following day of more music and fun.  Start each morning with our breakfast and a cup of Jo to go. We have two rooms available!
The GrassRoots Festival is held at the Trumansburg Fairgrounds each year, located just a half-mile from our Finger Lakes Bed and Breakfast. Our beautifully-appointed eight-room Inn is nestled on a quiet street within walking distance of downtown Trumansburg's cute shops and cafes. The stunning garden grounds are a peaceful oasis with outdoor seating areas, a hot tub, and a fire pit for evenings under the stars. Check out our upcoming availability and book today!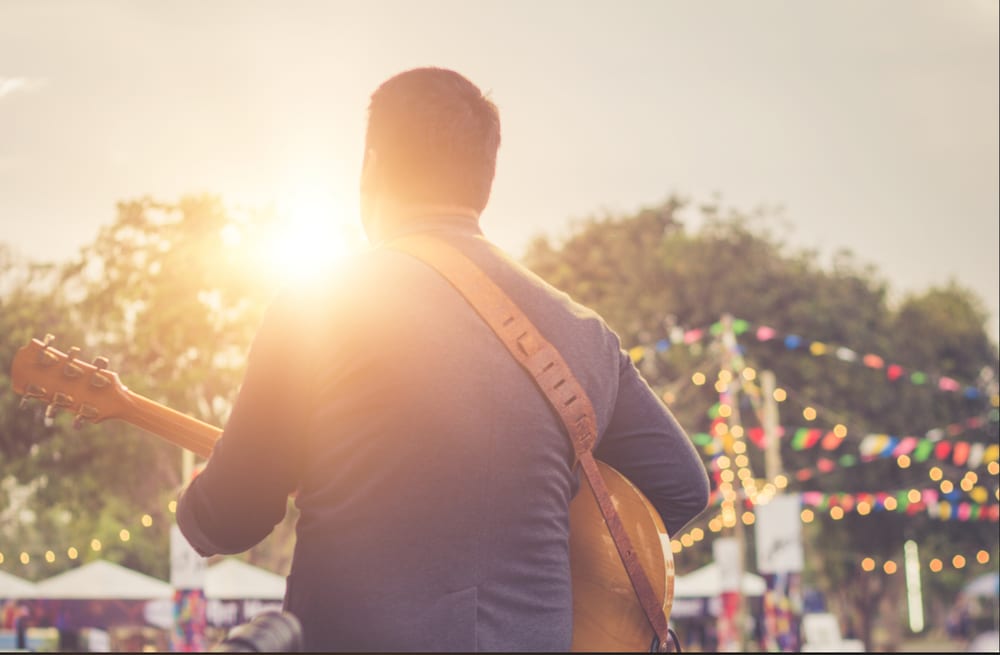 Check out the GrassRoots Festival
For guests lodging with us who plan to attend the GrassRoots Festival at the Trumansburg Fairgrounds, it's only a ten-minute walk (or a speedy cab ride) to the venue. Helpful for those who don't want to deal with parking and enjoy themselves at the event. Be sure to join us in the morning for our lovely homemade breakfast, the best way to fuel up for a day filled with live music and dancing.
Here are four things to know about the GrassRoots Festival before you go:
Music & the Main Event: The festival takes place over four days at the fairgrounds, traditionally on the third weekend in July. This year's event falls from July 21 through the 24th. Four stages host more than 75 performers, including Donna and the Buffalo, the founders of the GrassRoots Festival.  You'll hear music influenced from all over the world: Ukraine, South America, Central America, Ireland, England, and more. Tickets are available for single days or 4-day passes.
Culture Camp: The week before the GrassRoots Festival, these amazing performers become teachers. This is an outstanding way to be influenced and inspired by successful performers who are wonderful people as well.
Workshops: One thing that makes this music festival unique is the Workshop and Movement Tent. Here, they offer an array of classes, from upbeat African dance to mellow yoga. It's a beautiful way for like-minded individuals to come together in a group setting.
Beer and Wine Garden: There are three garden areas set up with regionally brewed beer and locally made wine to imbibe. Plus: you can hear the music from the stage here. Saturday at the event is dedicated to hard cider; five Finger Lakes cideries will be pouring their small-batch craft ciders.
A Bit of History: The GrassRoots Festival was founded in 1991 with a purpose: to raise awareness and funds to help support organizations in the fight against AIDS on a local and global level. What began as a small benefit concert by Donna and the Buffalo and friends has continued to thrive each year into a movement for education and compassion.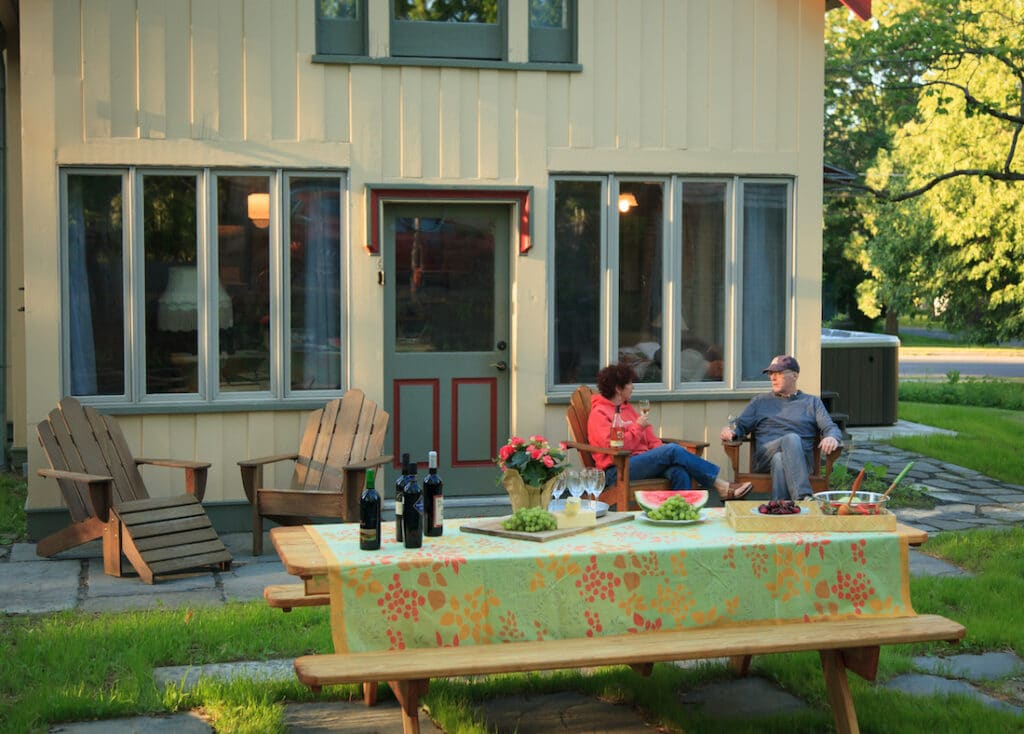 The Perfect Summer Spot to Relax
Summertime in the Finger Lakes region is a dream: beautiful warm days, lush woodlands peppered with waterfalls, and wineries along the stunning lakeshore. Add events like the GrassRoots Festival, and your getaway to upstate New York will feel the perfect mix of relaxation and excitement. Paired with our luxury lodging, this getaway will be one not soon forgotten. For those ready to book, we require a four-night minimum. These rooms are coveted each year by our regular guests, so they have the first opportunity to rebook for the following year. Call immediately, Chardonnay and Seneca Suites are available!
Inn at Gothic Eves isn't just a room to keep your luggage; it's all part of the destination. Our warm hospitality and staff make sure every detail is in place. You'll be pampered from the minute you wake up with the bountiful breakfast spread each morning to our evening happy hour with wine and snacks. Make yourself at home in our many cozy common areas, and book yourself a treatment and massage at the on-site Spa at Gothic Eves. We can't wait to host you in Trumansburg!