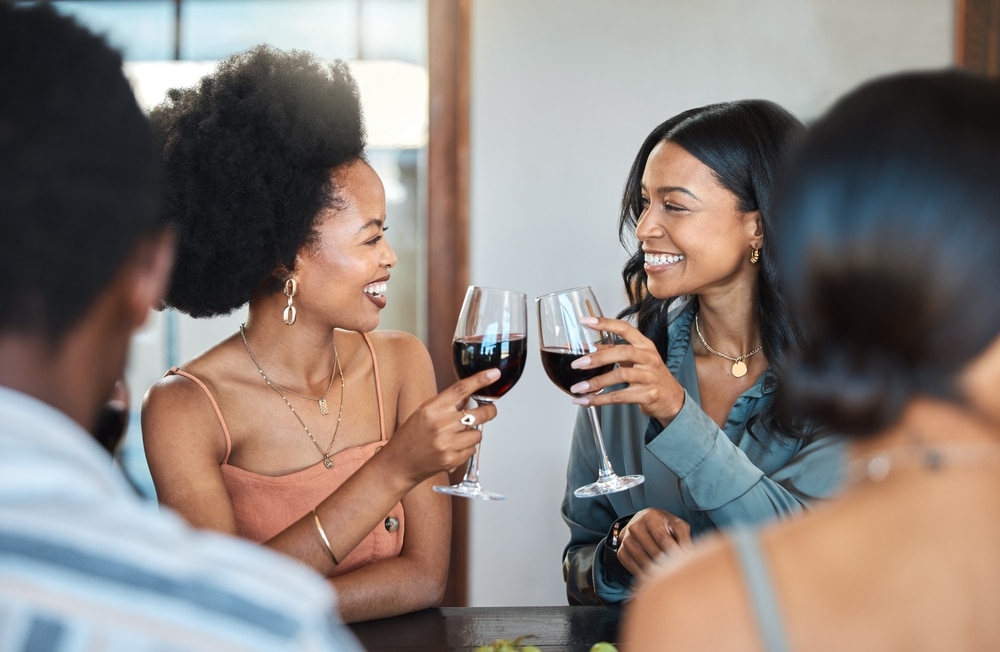 The best time to visit Upstate NY is just around the corner, and if you're interested in exploring our fantastic wineries, there's no better way than on one of the locally offered Finger Lakes winery tours (some are even by boat!). You really can't beat a day out wine tasting with your special someone or a group of friends and family. It doesn't hurt that this part of Upstate NY is absolutely breathtaking. There's something extraordinary about the views of the rolling vineyards with the vivid blue Finger Lakes as the backdrop. You won't find these vistas just anywhere! 
The Finger Lakes wine region is home to more than 144 wineries and is centered around four main lakes—Canandaigua, Keuka, Seneca, and Cayuga. Seneca and Cayuga Lakes are also recognized as separate viticulture areas due to their unique growing conditions, lakefront climate, and soil makeup. These two lakes also each have wine trail associations and happen to be the closest option to our Finger Lakes Bed and Breakfast. There's no better way to discover these local gems than by heading out with one of the many companies offering Finger Lakes winery tours. 
As a guest at our Finger Lakes Bed and Breakfast, you'll be in the ideal location to explore the local wine scene. Whether self-guided or with a tour group, by car or boat, there's no shortage of memorable Finger Lakes winery tours to add to your itinerary. After a few hours in the vineyards, Inn at Gothic Eves will be a welcome reprieve. Our comfortable shared spaces (indoors and out), sumptuous guest rooms, and impeccable hospitality stand out from the rest. You'll love spending warm sunny summer days here, and we can't wait to host you. Reserve your room at our Finger Lakes Bed and Breakfast today!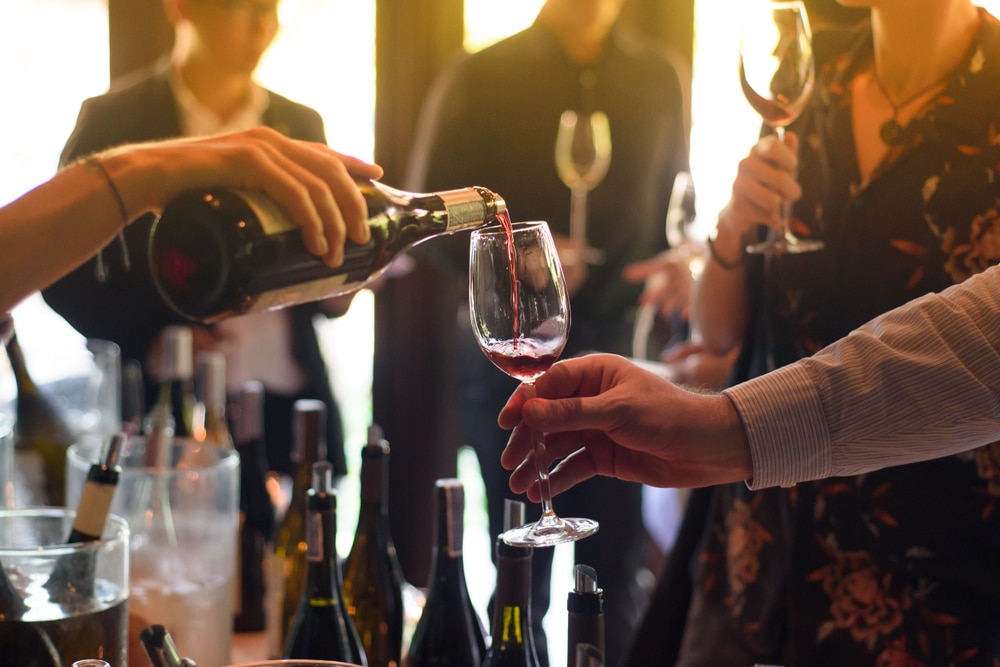 The Best Finger Lakes Winery Tours for Summer
We're tucked between the Cayuga and Seneca Lakes which gives you easy access to the lakeside wineries along the shores. Both bodies of water located in the Finger Lakes AVA have wine trails of their own and many local companies offer Finger Lakes winery tours for lovely day trips with transportation to each stop along the route.
Here are four Finger Lakes winery tours to consider adding to your itinerary: 
For those who prefer exploring on their own, there are plenty of wonderful wineries within a quick drive of our Finger Lakes Bed and Breakfast. A few of our favorites for tastings and frolicking in the vineyards are Six Mile Creek Vineyard, Americana Vineyards, Red Newt Cellars, and Fox Run Vineyards.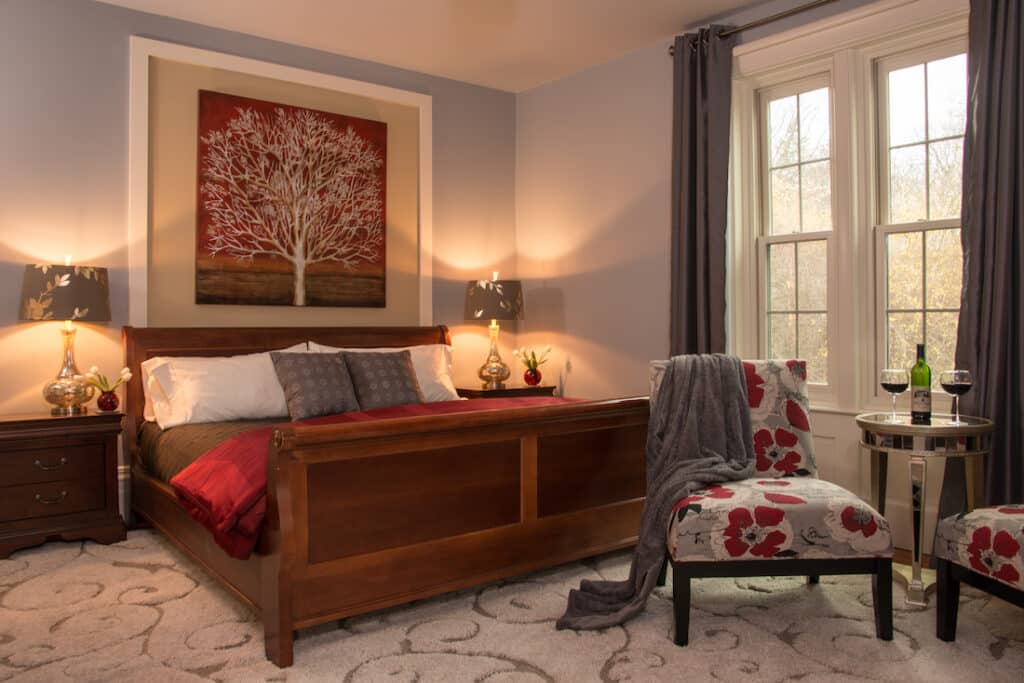 The Best Finger Lakes Bed and Breakfast
After you've explored our up-and-coming AVA on the best Finger Lakes winery tours, our warm and welcoming Finger Lakes Bed and Breakfast will be your soft place to land. If there's sunlight left in the day, head out to the backyard and sway in the hammock, stroll our award-winning gardens, or join us by the fire pit for stargazing and lively conversations. Maybe there's time for one more glass of wine? For those ready to relax in the comfort of your own private suite, head up to our beautifully appointed rooms. 
With only eight luxury guest rooms, you'll never encounter unwanted noise or experience unexpected crowds at our Finger Lakes Bed and Breakfast. Our spacious Inn is the perfect backdrop for your summer getaways in Upstate NY. Our location to the area's most popular attractions makes getting around a breeze, especially when you book the best Finger Lakes winery tours. We're always more than happy to offer personalized recommendations and make reservations for you when needed. 
Our Finger Lakes Bed and Breakfast has a calming atmosphere—you'll find it's exactly what you need to unwind and refresh. Each day begins with a beautiful and farm-fresh breakfast served in our elegant dining room. Always homemade, prepared with care, and served with fresh juice, hot coffee, or tea, we're more than happy to accommodate dietary restrictions. We can't wait to host you in Upstate NY this summer; book your room today!