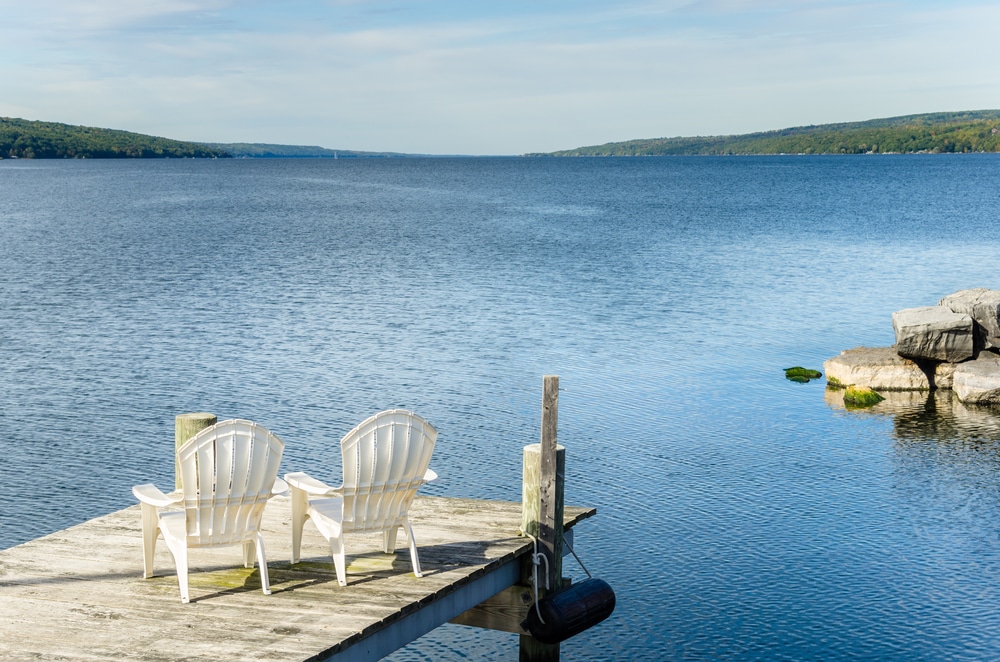 Spring is emerging at every turn in Upstate New York, which calls for a weekend getaway or a mid-week vacation! There are so many great things to do in the Finger Lakes—from wine tasting on Cayuga and Seneca Lakes and exploring the vast wilderness and waterfalls at the nearby state parks to dining out for farm-fresh meals and heading to the day spa—there's no better way to sneak away from the city to unwind and relax. 
The Finger Lakes Region comprises a group of eleven long, narrow lakes, which originated as a series of northward-flowing streams; over time and ice melt, glaciers and debris formed these deep gorges, left in an abstract shape of a hand in the landscape. Today, these pristine deep-water lakes are surrounded by pastoral farmland, rolling hills (many covered in grape vines), and beautiful untouched nature areas. There's something magical about this region in Upstate NY, and you really need to come to experience it for yourself! 
One of the best things to do in the Finger Lakes is to escape to our charming Trumansburg Bed and Breakfast. Our luxurious Inn sits on our award-winning garden grounds with eight elegant guest rooms awaiting your arrival. We have an on-site spa for massages and beauty treatments, hot tubs and infrared saunas, exquisite en suite bathrooms, and a beautiful and healthful breakfast service each morning. We have just the ticket if you're hoping to get away for some self-care. Start planning and reserve your room at our Trumansburg Bed and Breakfast today!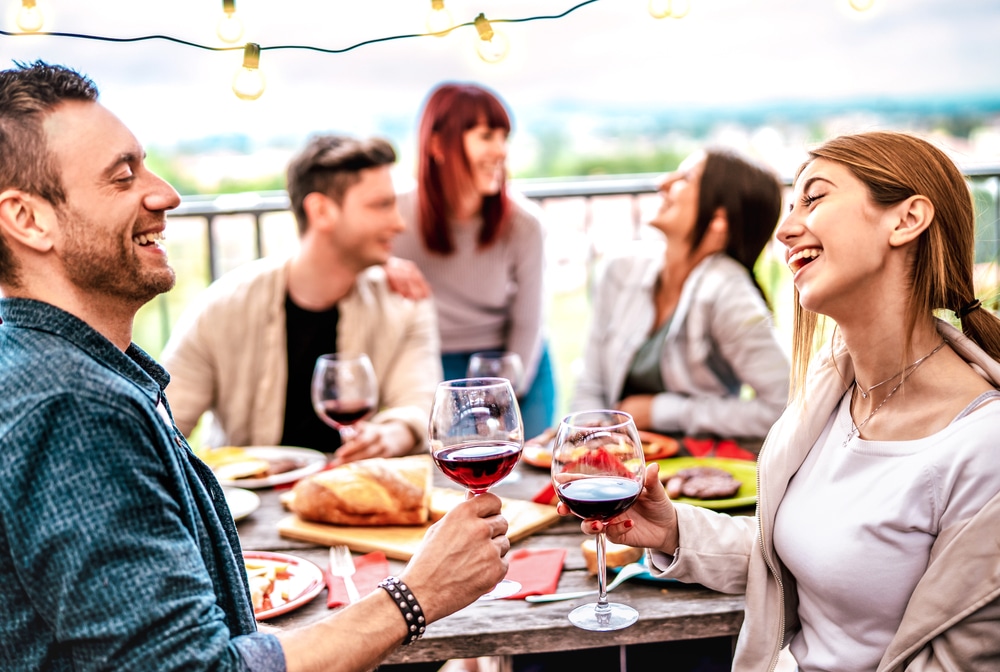 The Best Things to do in the Finger Lakes this Year
As one of the larger regions in Upstate New York, there's no shortage of things to do in the Finger Lakes. If you are outdoorsy, you'll love exploring the forests, state parks, and waterfalls. For those culinary lovers, there are many amazing restaurants, breweries, wineries, and cideries to try. And for those of us who prefer to do nothing but relax on our getaways, our Trumansburg Bed and Breakfast is the place for you. 
Here are our favorite things to do in the Finger Lakes this year: 
Favorite Spring Activities:
Taughannock Falls State Park: Always on the top of our things to do in the Finger Lakes list, this beautiful state park is home to its namesake 215-foot Taughannock Falls. This cascading beauty is a sight to behold, a tall skyscraper of streaming water surrounded by a stunning rocky gorge. You'll find hiking opportunities abound, and the park is only five minutes from our Trumansburg B&B.
Trumansburg Farmer's Market: Every Wednesday afternoon from May through October, the Trumansburg Village Park comes alive with local vendors, live music, wine tasting, and delicious food options. And it's less than a mile from our Inn. 
Finger Lakes Restaurants: Dining out in our area is something to be enjoyed all year long, of course, but when our local establishments release their spring menus, it's always such a treat! A few of our favorites not to miss near our Trumansburg Bed and Breakfast are Hazelnut Kitchen, Crystal Lake Cafe at Americana Vineyards, and the Main Street Market. There's also a massive selection of restaurants in Ithaca to choose from, only 20 minutes away. 
The Best Things to do in the Finger Lakes this Summer: 
Cayuga or Seneca Boat Tour: One of the best things to do in the Finger Lakes this summer is to explore the unique lakes, of course! Thankfully, there are some fantastic local companies offering boat tours (some of which include wine tasting!)
Finger Lakes Wineries: Speaking of wine, the Finger Lakes region is one of the most up-and-coming AVAs in the country, and our cold weather varietals are becoming recognized worldwide year after year. These gems on Cayuga and Seneca Lakes offer tastings and tours. You'll love the beautiful views as you sip some unique and delicious wine!
Robert Treman State Park: This is an excellent stop in the summertime for swimming in a stream-fed pool under a waterfall! Taking a dip at this park just outside Ithaca, NY, is by far one of the best things to do in the Finger Lakes this year—especially if you've just broken a sweat on one of the nine miles of trails.
Fall in the Finger Lakes:
Watkins Glen State Park: Another one-of-a-kind park where waterfalls are the star of the show (19 of them!), this is one of the best things to do in the Finger Lakes for nature lovers and hiking enthusiasts especially when the fall colors are popping. A two-mile trail winds along the Gorge Path, heading over and under waterfalls and through the spray of Cavern Cascade.
Finger Lakes Cider House: Fall is the perfect time to head to the area's beautiful apple orchards and farms, many celebrating the bounty of autumn with seasonal treats and events. This artisan cidery is perfect for a lovely lunch, cider flights, and touring the farm.
Shopping in Trumansburg & Ithaca: There's no better place to start your holiday shopping than in our smaller local communities. Downtown Trumansburg offers lovely boutiques and specialty shops, and the Ithaca Commons is a great place to find unique and special gifts. 
The Best Things to do in the Finger Lakes in the Winter:
 Spa at Gothic Eves: While heading to the spa is something we suggest year-round, the wintertime is the perfect season to be pampered inside as the snow falls outside. Our on-site spa offers amazing massage options, beauty treatments, and healing therapies to get you through the chilly season. 
Snowshoeing at the Finger Lakes National Forest: With more than 16,000 acres tucked between the Seneca and Cayuga Lakes, you'll find 30 miles of interconnecting trails for hiking, snowshoeing, and cross-country skiing. The perfect place to spend a wintery day in the crisp air! 
Finger Lakes Breweries: One of the best things to do in the Finger Lakes, great all year round but extra cozy in the winter, is checking out the local craft beer scene. You'll love exploring the delicious tap beers, exciting menu options, and beautiful scenery. Try the seasonal dark stouts, porters, and winter ales.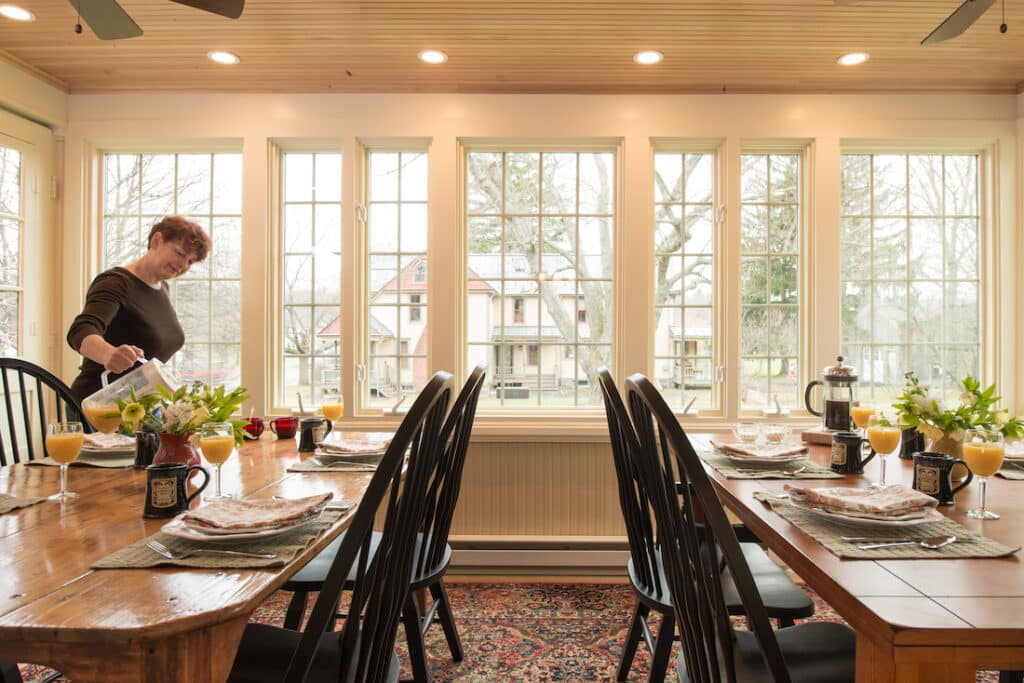 Join Us at the Best Trumansburg Bed and Breakfast
Find our Trumansburg Bed and Breakfast tucked back on a quiet, tree-lined street away from the hustle and bustle— the perfect place to decompress. As a guest, you're here to relax and reset, and our knowledgeable and welcoming staff is here to help. Please allow us to assist you in making your stay as enjoyable as possible, whether making dinner reservations, setting up spa appointments, or even offering advice for the best things to do in the Finger Lakes.
More and more guests are coming to visit with wellness as a goal for their getaway,  and our eight elegant guest rooms promote that from the moment you check in. Each room is tastefully decorated with high-end, custom furnishings, comfortable beds with fine linens, and equipped with an en suite bath with spa-quality touches. You'll have access to wifi throughout your stay, hi-definition TVs for movie night in, and speakers for your electronic devices. Everything you need to focus on yourself! 
We believe a healthy breakfast is vital to a great start to your day, and you'll find our fresh morning entrees, baked goods, and fresh fruit fit the bill. Enjoy French press coffee, fresh squeezed orange juice, and spectacular service. Much of our ingredients are sourced from local farms and even from our vegetable and herb garden whenever possible. We are always happy to accommodate special dietary requests; let our personable staff know upon check-in, and we'll do our best. We can't wait to host you at our Trumansburg Bed and Breakfast as you explore all the best things to do in the Finger Lakes; book your room today!